Understanding Lock-Out/Tag-Out
10/10/2023 Posted on October 10, 2023 | in Control of Work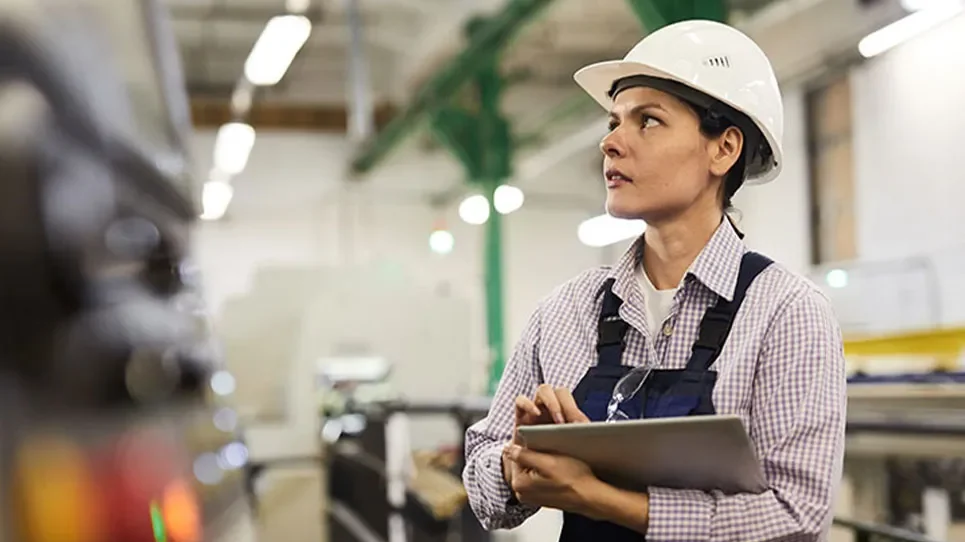 What is Lockout/Tagout?
The term Lock Out Tag Out (LOTO, or Lockout/Tagout) refers to the safety practice and procedures that are necessary for employees to disable machinery or equipment to prevent the release of hazardous energy and prevent start-up until maintenance or repair work is completed. In a nutshell, it falls under the umbrella of Control of Work and is a process to make sure that you isolate equipment from its power source while you're working on it (lock out) and attach a tag to the machine to alert other employees of its status (tag out).
It's a fairly straightforward element of safety, but there are important specifics to note to protect employees from exposure to hazardous energy when performing maintenance on equipment. By effectively detailing and implementing LOTO procedures, organizations can prevent accidents, save lives, and minimize injuries in the workplace. LOTO procedures also help companies comply with safety regulations and avoid legal and financial repercussions resulting from non-compliance.
Why is Lockout-Tagout Important?
The objective of LOTO is to protect workers from hazardous energy-related accidents, such as electrocution, thermal burns, crushing, or being caught in machinery during equipment maintenance tasks. The unexpected start-up or release of stored energy from equipment poses a large risk to employees, and LOTO is the systematic approach to isolate and de-energize equipment energy sources while it is under maintenance, as well as locking and tagging the equipment to prevent unauthorized access or accidental activation during maintenance or repair work.
Every year, OSHA unveils its annual Top 10 list of common violations, and for the past 15 years, lockout/tagout (LOTO) violations have consistently held a spot on this list.
What are Regulatory Requirements for LOTO?
Because of the significant risks posed by missing or inadequate LOTO procedures, regulatory agencies have developed standards to establish employer requirements.
For example, in Canada there's no specific regulatory framework for enforcing control of hazardous energy, although it's considered an employer obligation. In the UK, British Standard BS 7671 "Requirements for Electrical Installations. IET Wiring Regulations," covers electrical installation and the safety of electrical wiring in domestic, commercial, industrial, and other buildings, and in special installations and locations. It states that "every employer shall ensure that, where appropriate, work equipment is provided with a suitable means to isolate it from all its sources of energy. Every employer shall take appropriate measures to ensure that reconnection of any energy source to work equipment does not expose any person using the equipment to any risk to their health or safety."
In the US, OSHA has a regulatory standard addressing LOTO at 29 CFR 1910.147 that contains specific requirements for LOTO procedures and employee safety. Specifically, OSHA requires that employers have an energy control program with an energy control process that is comprehensive and simple for employees to understand and be trained in.
What are the Key Elements of Lockout-Tagout?
There are two primary categories within LOTO management – Isolation Management and Procedure Management. Both are processes meant to gather and document all details deemed relevant for LOTO procedures to easily be referred back to when needed.
Isolation Management
Involves identifying:
what equipment you're isolating
where the isolated equipment is located
who authorized the equipment to be isolated
when the equipment was isolated
the personnel involved in the LOTO task
the specific actions taken
Focuses on managing authorization and visibility for the LOTO task to take place/be completed
Procedure Management
Entails documenting the process of the LOTO task
Focuses on following the established steps for the LOTO task
Energy Control Procedures
Every organization must establish a comprehensive set of energy control procedures specific to their equipment and work environment. These procedures outline the steps to isolate and control the energy sources and provide detailed instructions for employees to follow during maintenance, servicing, or repair activities.
LOTO Devices
There are specific devices used when locking and tagging out pieces of equipment.
To Lock Out a piece of equipment means to literally lock it in the position where the energy-isolating device is in the OFF position.
They are physical mechanisms, such as padlocks, lockout hasps, or lock boxes, that are used to prevent unauthorized operation of the machinery and ensure that the equipment remains in a de-energized state until the lockout devices are removed.
To Tag Out a piece of equipment means to attach a tag to the locked-out machinery or equipment to easily alert others to the LOTO status.
These tags contain information about the reason for the lockout, the person responsible for the lockout, and the expected duration of the lockout. They act as a visual reminder and communicate that the equipment should not be operated until the lockout is removed.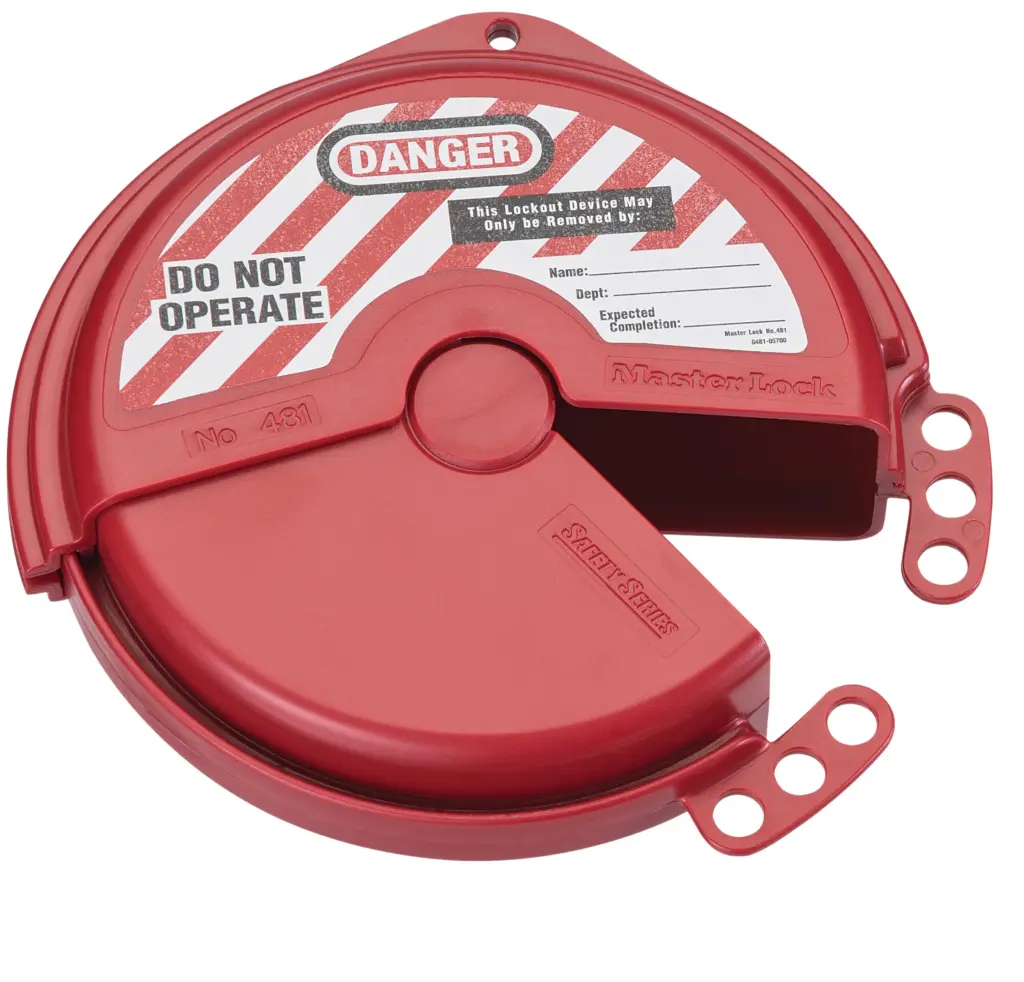 What are the 4 Most Common Types of LOTO Devices?
Gate Valves
Gate valves deny access and cover a valve handle to turn and keep the valve off. Gate valves are named after the method that they use to allow or block flow.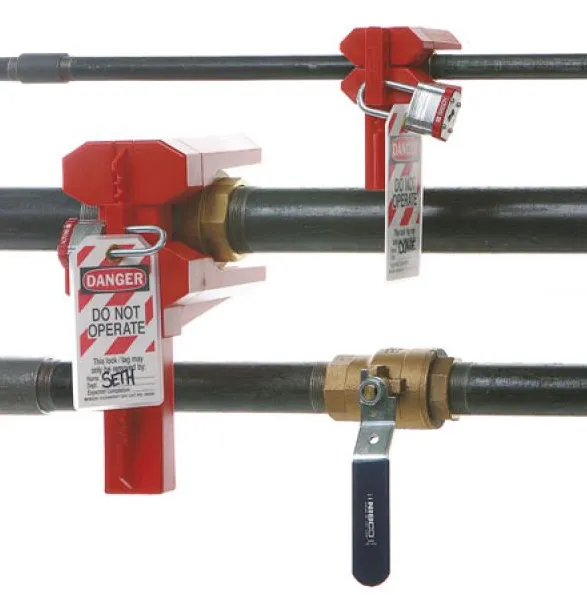 When a gate valve is closed, its disc sits perpendicular to the valve and blocks the flow, operating much like a gate.
Ball Valves
There are different types of ball valve devices, but all valve lockout devices are installed over the equipment handle to prevent it from being turned, and the equipment energized while it's locked out for maintenance.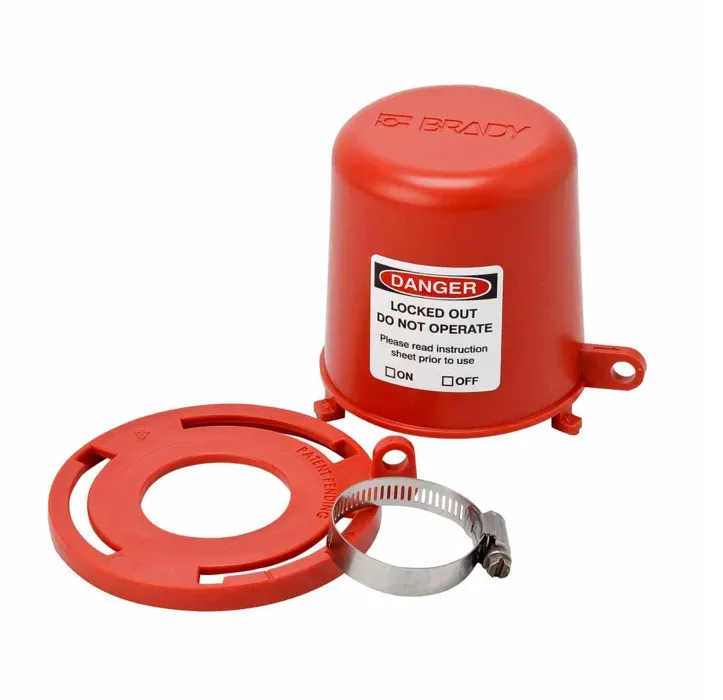 A padlock is installed through the lockout to ensure that it cannot be removed by unauthorized personnel.
Plug Valves
Plug valves are named after the method it uses to allow or block flow.
The base of the lockout device can remain in place once applied, and generally does not interfere with valve activation by wrench or removable handle.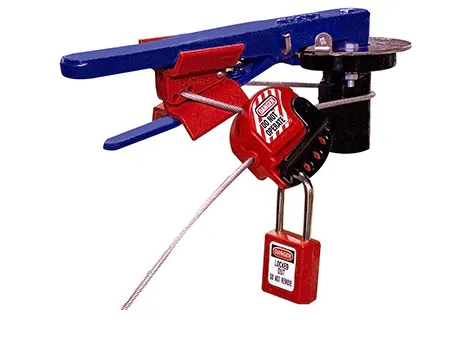 Butterfly Valves
Butterfly valve devices prevent a valve handle from being turned to open the valve and restore energy through the pipe.
A padlock is required to ensure the lockout isn't removed by unauthorized personnel.
Training and Communication for LOTO
Proper training and communication are crucial aspects of a successful lockout-tagout program. Employees should receive proper training on LOTO procedures, including how to identify energy sources, understand the purpose of different lockout devices, and recognize the significance of following the protocols. Employers must also ensure clear
communication channels to convey LOTO-related information to all employees.
Effective training, clear communication, and diligent adherence to LOTO procedures are essential for the successful implementation of this vital safety measure. On top of being a legal requirement, it's a simple and valuable aspect of a workplace's commitment to the safety of its employees.
Using Software to Help with Compliance—VelocityEHS Can Help!
LOTO is about planning and having appropriate and effective controls in place. Software can help you better manage these controls by improving visibility and trackability of LOTO compliance across your organization, helping prevent any de-energized equipment from being placed back in service without proper review and authorization.
Part of VelocityEHS Control of Work, the upcoming Lockout/Tagout Isolation Management capability can help EHS professionals overcome the challenges of managing this critical task with cumbersome, inconsistent paper or spreadsheet-based processes – to more effectively mitigate occupational hazards and enhancing operational efficiency. You'll be able to quickly verify which equipment is isolated and where it's located, who authorized its isolation, and when isolation was initiated. Talk to one of our experts and request a demo to discover how our EHS software can make it easier for you to manage and maintain the long-term safety of your workforce.