Designing for the Aging Workforce…and Future Populations
10/19/2023 Posted on October 19, 2023 | in Ergonomics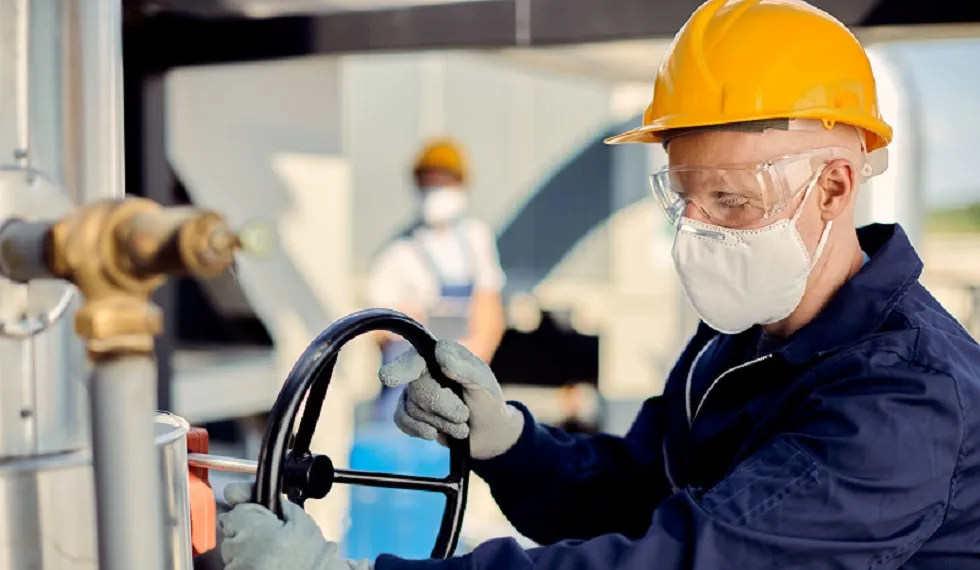 By now, we're all aware that with aging, the day-to-day function of the human body becomes more challenging. The concern is, how do physiological changes impact the individual while in the working environment. With the steady increase of individuals remaining in the workforce longer than usual, this topic continues to seek attention.
As the body continues the aging process, there is a distinct decrease in muscle mass and strength (Sarcopenia). This article summarizes some key changes that the musculoskeletal system may undergo with aging and how it affects the working individual.
Musculoskeletal Challenges with Aging
The musculoskeletal system consists of bones, muscle and joints and is responsible for movement, maintaining posture, and circulating blood throughout the human body. The skeletal muscle is a vital tissue within the musculoskeletal system that is responsible for voluntary movement. However, as the body ages, movement becomes more restricted, and the strength capacity becomes more of a challenge for the individual.
Around age 40, bones begin to lose their density, causing them to become brittle and susceptible to osteoporosis – which may result in a decrease in range of motion. Along with the decrease in bone density, degenerative changes within the joints may be present, impacting how the worker reaches/moves to retrieve needed items. Overhead reaches becomes a challenge due to limited shoulder/scapula range of motions and bending within the hips and knees is often troublesome.
Sarcopenia – the loss of muscle mass/strength and function with age – is one of the main causes of functional decline within the aging population (Walson, 2014). It is possible that one may begin to experience signs and symptoms of sarcopenia as early as the 4th decade in life (Keller and Engelhardt, 2014) in which the muscle strength can decrease between 16.6% to 40.9%.
After the age of 30, muscle mass can decrease between 3% to 8% per decade (Volpi, et. al., 2010). As the body begins to decrease muscle mass, loss of strength is prevalent. This decrease may affect how the individual grip, push, and pull things as workers may grip more than what is required for task completion and/or place the body in awkward postures to gain leverage to meet the needed force capacity.
Muscle mass accounts for approximately 60% of the body mass (Walston, 2014); it is important that we assess the layout our workplace environment to ensure that it is set up within optimal ranges to enable workers to complete tasks in more neutral body postures and with minimal force rather than set up for exposures that may expedite the sarcopenia process. Below are some design guidelines that ergonomists and safety professionals should consider when designing a workstation for not just the aging population, but for all population.
Design Guidelines to Consider
Avoid overhead reach
Keep work within optimal hand working height -between 38″ to 49″ from the standing surface
Keep work within optimal horizontal reach – 15″ from the edge of the work surface to hand grasping point
Avoid work below the knees
Provide adjustable worksurface and seating
Provide floor surfaces that reduces impact on joints
Avoid prolong, sedentary work
Minimize vibration exposure
Reference:
Farage, M., Miller, K., Ajayi, F., Hutchins, D., "Design Principles to Accommodate Older Adults," Global Journal of Health Science, Vol. 4, No. 2, March 2012, pp 2-25.
Keller, K. and Engelhard, M. "Strength and muscle mass loss with aging process. Age and strength loss," Muscle, Ligaments and Tendons Journal, October 2014, pp 346–350.
National Institute for Occupational Safety and Health. "Productive Aging and Work," www.cdc.gov/niosh/topics/productiveaging
Pearlmutter L., Bode, B.Y., Wilkinson, W.E., Maricic, M.J., "Shoulder Range of Motion in Patients with Osteoporsis," Journal of Arthritis Health Professions Association, Vol. 8, No. 3, September 1995.
Walston, J., "Sarcopenia in Older Adults," CurrO pin Rheumatol, Vol. 24, No. 6, pp 623-627, November 2012.