VelocityEHS User Conference Session Recap: Breaking Down the SEC's Proposed ESG Disclosure Rule 
06/05/2023 Posted on June 5, 2023 | in ESG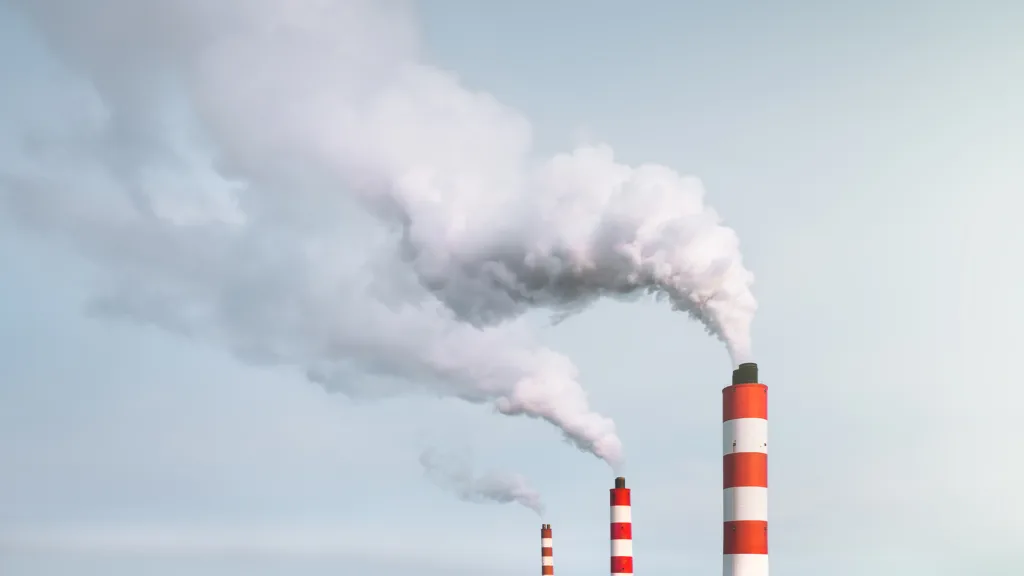 Since its founding in 1933, the Securities and Exchange Commission's (SEC) mission has been to protect investors, maintain fair and efficient markets and facilitate capital formation. To do so, the SEC requires timely filings from listed companies pertaining to shareholder risks and routinely engages in enforcement actions to ensure listed companies are compliant. In 2022, the SEC had 760 enforcement cases which led to $6.2 billion in fines and penalties.
In 2020, the SEC began work on proposed mandatory climate disclosures for listed companies and published the draft rule on March 21, 2022. The nearly 490-page rule would require publicly listed firms to:
Disclose Annual GHG Emissions

– Scope 1
– Scope 2
– Scope 3 (if material)
Provide their Climate Risk Assessment

– Risk analysis and contingency planning for climate change risks and opportunities
– How identified climate-related risks have had or are likely to have material impacts on the company's business and financial performance, and how those risks affect the company's business strategy and outlook
While SEC originally expected to issue a final rule by the end of 2022, at the current time SEC is still developing the rule and expects to publish it by the end of 2023.
Opposition to SEC Proposed Rule
The draft proposal is not without its detractors. Numerous court filings and political opposition have been made to limit the scope of the proposals.
West Virginia v. EPA

– Supreme Court ruling limiting Federal regulation of power plant emissions.
Pushback on Scope 3 Requirements

– Corporations are concerned due to the complexity and difficulty in obtaining accurate data, namely from the supply chain
Political opposition

– State action to ban or limit the use of ESG evaluation criteria for state-controlled investment funds, namely in Florida and Kentucky
Additionally, SEC received a great deal of stakeholder feedback during the public comment period, much of it expressing concern about the proposed climate disclosure requirements. There are reports that SEC is taking additional time to consider this feedback and make targeted changes to its proposed requirements en route to developing a final rule.
Current Status and Outlook
Despite the detractors, there is industry-wide consensus that the SEC rule will become law by the end of 2023. The finalized rule, however, may be slightly modified to adjust the breadth of the Scope 3 requirement to account for the complexity of its implementation, whereas Scope 1 & 2 are solidified. The final rule will likely come with a compliance timeline indicating when different classes of registrants would need to submit their initial reports. Even so, potential legal challenges may delay the initial reporting year to 2026 based on FY 2025 data and when the rule is passed.
How Can Organizations Prepare for the SEC Proposed ESG Disclosure Rule?
While we're all still waiting for SEC's final rule, there are some key actions items organizations can start today in preparation, including:
Familiarize yourself with the full text of the SEC draft rule and the TCFD reporting framework
Start preparing now for climate risk disclosure

– Build internal knowledge
– Hire experienced staff and/or secure consulting help
– Leverage EHS, ESG, and risk management software to systematize and operationalize your reporting program in advance of SEC go-live

Expand your ESG program to cover Scope 3 reporting
Be mindful when committing to organizational Scope 3 targets. Considerations include:

– Making sure you have a good understanding of your full emissions inventory, including Scope 3
– Having the right tools and plans in place to track Scope 3 emissions

Monitor international requirements that might also impact your organization
Accept that ESG is here to stay – move forward regardless of the status of SEC's rulemaking.
VelocityEHS Can Help!
The ESG Solution from VelocityEHS can help your organization quickly gain visibility into core GHG, energy, and materiality data. Ensure you're prepared for the SEC's final decision on the ESG Mandatory Disclosure Rule by requesting a demo of the ESG Solution today!