Accelerate User Conference Session Recap: 3 Themes from Toyota and Sims Metal on Managing EHS & ESG
06/08/2023 Posted on June 8, 2023 | in EHS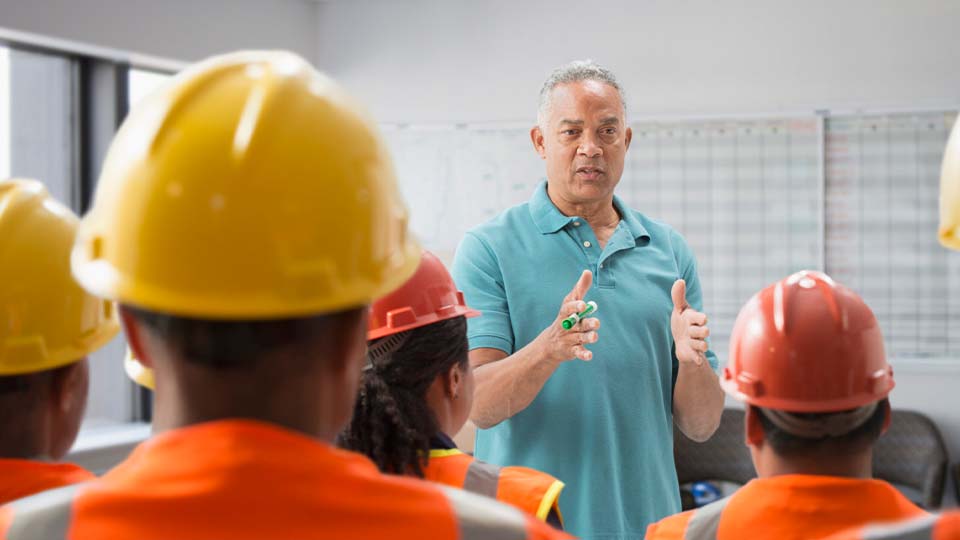 The Accelerate User Conference was full of incredible presentations by VelocityEHS subject matter experts, however, one of the crowd highlights was the Customer Spotlight session which featured talks by two longtime VelocityEHS customers. Toyota uses the VelocityEHS Industrial Ergonomics Solution and motion capture assessment tools and has been a partner in ergonomics for over 20 years. Sims Metal has been a VelocityEHS customer for 15 years, using the Safety Solution to log incidents, observations, and actions.  
EHS leaders from both Toyota and Sims Metal shared key learnings and best practices related to using a risk management mindset to manage safety programs. Despite the emphasis on different EHS domains in each talk, three common themes were covered on how to manage and celebrate the programs that make workplaces safer and more sustainable.  
Use Simple Tools to Get Your Answers
Customization and complexity can be barriers to getting the data you need, so choose simple tools and encourage use. 

— By conducting a gap analysis, Toyota identified that their lengthy assessment tools were a risk to the success of their ergonomics program, and consequently made the shift to user-friendly motion capture-based data collection. 
Set targets and let the data paint the picture of your risk profile. Lagging indicators are key to determining weaknesses, and leading indicators are key to determining strengths. 

— Sims Metals identified that high-risk incidents were low frequency but consistent, and as a result decided to target fatal critical risk instead of following the common approach to reducing overall recordables.
Celebrate and Market Successes to Harness Collective Power
Celebrate success and innovation, and do it well. This is easy to overlook, but as EHS professionals, we don't have all the right answers. Marketing your program and providing rewards is necessary to help people come together. 

— Sims Metal sends weekly progress reports to stakeholders. Instead of celebrating fewer reported injuries, they started celebrating innovation and solutions. 
— Toyota compiles positive testimonies and shares them in multiple formats including promotional videos. They focus on how everybody plays a role, whether you're an EHS analyst, ergo champion, site sponsor, or perhaps most importantly, a team member. 
Follow-up with Effective Controls to Shift to a Risk Management Strategy
Follow-up is non-negotiable. Marketing means nothing without results, so make sure you're listening and doing what you say you will.

— Toyota framed this as creating hype and being there when team members raise their hands. This enables continuous improvement, for example, through kaizen events and technology development. 

Focus on risk and control measure effectiveness, instead of compliance and behavior.

— Sims Metal reiterated that employee perception changes when they know the risks and see the changes evolve in safety measures. They ensure controls are effective by logging actions with photos, enabling others to see what's possible.  
Attendees of the Customer Spotlight session were excited to hear from our customers about how they implement these themes alongside VelocityEHS Software to manage EHS & ESG with a risk management mindset.  
We're grateful for our partnerships with wonderful customers and are always inspired by the deep willingness to share experience and knowledge. Special thank yous to Danny Munoz & Kelsey Hitt representing Toyota, and Brian Maeck & Ben Redd representing Sims Metal.