Webinar—Weathering the Storm: How ESG Maturity Helps Maintain EHS Compliance
02/21/2023 Posted on February 21, 2023 | in ESG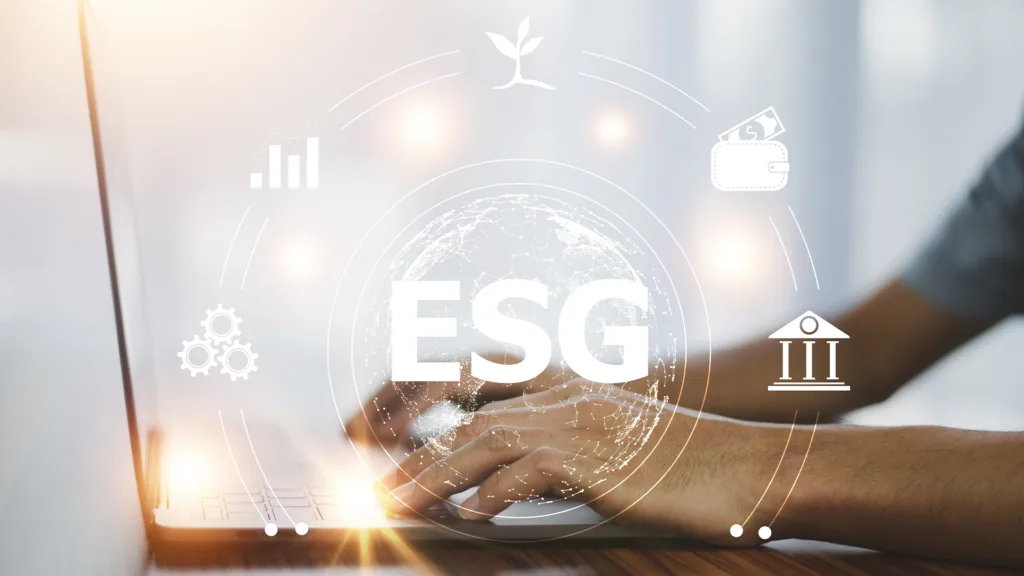 EHS programs are living things that evolve over time. The early stages of EHS management tend to be more reactive, compliance focused, and functions are less integrated. As your EHS management system grows, it ideally assumes a more proactive, risk-focused approach. Each stage in maturing your EHS program builds the foundation needed to address the ever-growing demand for Environmental, Social and Governance (ESG).
Why ESG?
ESG is important because studies have linked high ESG performance to higher profitability and lower volatility, hence driving investors to seek companies making ESG a priority. A mature ESG program not only attracts investors, but it also attracts higher quality employees, improves efficiency and reduces potential risk exposure.
The Link Between EHS & ESG
Why is it important for EHS professionals to care about ESG strategies? According to the 2022 EHS Global Corporate Survey conducted by Verdantix, an independent research firm, 44% of the 302 EHS Senior Executives surveyed said the EHS function would take full ownership of ESG strategy over the next two years. In addition, having a mature ESG program helps to sustain EHS management and compliance.
If you're wondering how, you need to watch our most recent on-demand webinar Weathering the Storm: How ESG Maturity Helps Maintain EHS Compliance. During this webinar Phil Molé, EHS & ESG Expert explains how your organization can pursue ESG maturity from a current focus on EHS regulatory compliance, why EHS & ESG go hand in hand, and how ESG maturity, once achieved, helps simplify your regulatory compliance obligations.
An attendee from the live presentation said, "This was a great presentation and summary. It was very informative and had some good things to think about in how we can approach hazardous waste management."
One Example: Chemical Management
If you're still not convinced, one of the many examples Phil provides links EHS & ESG maturity through chemical management. There are many challenges EHS professionals face when it comes to chemical management and HazCom compliance, including:
Accessing SDSs while working remotely
Training workers
Managing new chemicals
Understanding regulatory requirements
Understanding hazards
In addition to these challenges, OSHA has issued a Notice of Proposed Rulemaking (NPRM) to update the HazCom Standard to align with Revision 7 of the United Nations' Globally Harmonized System of Classification and Labelling of Chemicals (GHS), whereas Health Canada already published its final rule to align with GHS Revision 7.
There are also chemicals that pose a bigger risk to human health and the environment than others, and may be on specific regulatory lists, which create extra compliance burdens. Other chemical management considerations include workers outside your workforce along the value chain, either upstream or downstream of your operations, that may impact your business.
Green Chemistry
How you choose raw chemical materials has an impact on your business that ripples throughout the value chain from manufacture to distribution and selling of the final product. This is where you can use green chemistry as a strategy to consciously evaluate chemical ingredients and raw materials to avoid risks throughout your business and the value chain, along with the environment and communities. For example, using green chemistry to adopt better procurement practices can reduce the volume of chemicals that will become hazardous wastes after use, as well as result in manufacture of commercial products that last longer and pose fewer risks to the environment and communities at the end of their life cycle. Adopting green chemistry can have a positive impact in many areas affecting both EHS & ESG, including air emissions, water discharges, waste management, reporting/compliance, and social sustainability.
Discover more ways to use ESG strategies to help you maintain EHS compliance by watching the on-demand webinar here: Weathering the Storm: How ESG Maturity Helps Maintain EHS Compliance
Remember VelocityEHSCan Help!
VelocityEHS offers multiple solutions that make it easier to manage, maintain, and ensure long-term success of your EHS & ESG programs. The VelocityEHS Accelerate® Platform offers a single platform with our seven integrated solutions where you get access to leading technology, expertise, and a continuous improvement cycle of prediction.
You can utilize the Safety Solution with our award-winning GHS Compliance/HazCom capability and the ESG Solution with our Green Chemistry capability to elevate your chemical management, improving workplace chemical safety and maintain compliance while using less harmful chemicals.
Discover more about how our solutions work together to tackle your toughest EHS & ESG challenges, request a demo today!