Products to Help You (and Your Back!) Through the Holidays 
12/19/2022 Posted on December 19, 2022 | in Ergonomics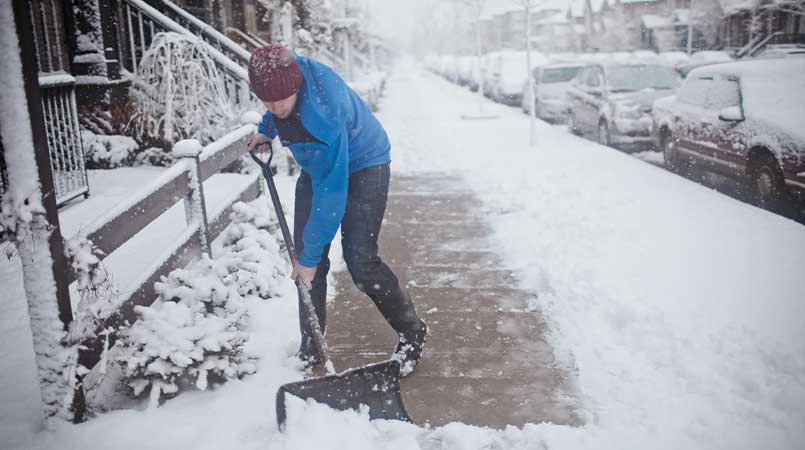 A lot of people feel strain during the holidays—whether it's mental, emotional or physical; from traveling to cooking or clearing away snow—and it can be very distracting while you're trying to enjoy time with your family and friends. So, to ease any physical discomfort you may feel over the holidays, we've found a few products that can help in small ways.
It's been shown that many can successfully pack a week's (at least) long trip into one carry-on bag such as a backpack, so you want to make sure that the one bag you bring with you weighs as little as possible, on its own. If you're going to have it wrapped around you as you're merrily galivanting, containing all or most your things, you don't want to add any unnecessary weight for your back to carry. Using a specifically lightweight backpack can help reduce additional shoulder, neck and back exertions, and they don't need to be expensive to be beneficial. There are tons of backpack brands with varying price points, so you can find the right one for you.
Yes, we've reached the point in history where we can have electric, cordless snow shovels. Operating in the same way that snow blowers do, an electric shovel like this allows you to move forward smoothly as it picks up the snow, with your body and back in one position, saving you from hours' worth of bending, lifting, tossing, bending, lifting, tossing…and hours of back pain.
A lot of us spend a lot of time in our kitchens leading up to the holidays, baking cookies or kneading homemade breads, but all that time standing and working over a counter can end up causing a lot of strain on your back! Check out these anti-fatigue mats that you can place in front of your kitchen workspace and stand on to ensure that your spine stays aligned, and you remain comfortable on your feet as you prepare delicious memories for yourself or your family.
For more ideas on how to ease physical strain and discomfort, check out these blog posts: