ePermits vs Paper Permits – Making the Move to an Electronic Permit to Work System
06/02/2022 Posted on June 2, 2022 | in Control of Work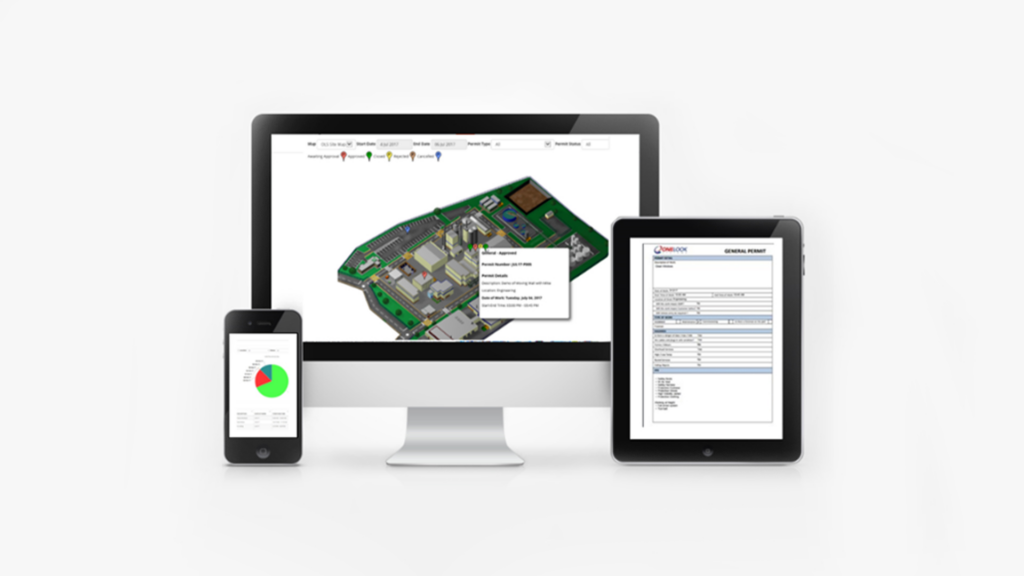 In a world where everything is becoming faster, more efficient and "lean," the world of environmental, health and safety is beginning to move with the times. Permits to Work are nothing new in the EHS world. Designed to act as a control for certain types of work, they're a way of ensuring that site safety is kept to the highest level and only qualified personnel are carrying out any job.
Technology is steadily helping to improve safety in the workplace, and ePermits To Work are an exciting innovation that are quickly surpassing traditional paper permits, especially for organizations who process a high volume of permits or who manage a lot of contractors and sub-contractors on site on a daily basis.
The advantages over paper are pretty clear to see:
Enhanced Control and Visibility –

Allows users to view all permitted work that is taking place on site, as well as identify permit conflicts and non-compliance.

Integrated Safety –

Allows users to ensure that work is compliant to the exact standards laid out in a company's EHS policy.

Reduced Costs / Reduced Administration / Time Saving –

Saves hours of time on administrative permit tasks.

Important Information Instantly Accessible –

Users can see all contractor information from a single screen pre-permit submission

;

Identify contractor qualifications, induction, insurance & easily see if details are still valid.
More and more companies are moving to electronic solutions—and not just for permitting. Many different functions of business, including HR, Supply Chain, Operations, Sales, Marketing, have found benefits and efficiencies in moving towards electronic solutions to help them with their daily tasks. Paper is quickly becoming outdated and insufficient for end users. 
The Future of Permit to Work
Risks will always exist, and we can't expect an EHS manager to always have everything under complete control. With the electronic permit to work capabilities of VelocityEHS Control of Work software, you can mitigate risks and improve your site safety to avoid hazardous work conditions and dangerous accidents.
Using an electronic permit to work system ensures that all permit work is completed safely, in compliance and only by qualified workers, making it easy to protect your employees. As technology continues to evolve at such a rapid rate, expect electronic permit to work systems to be at the forefront of health and safety management in the years ahead.