Workplace Safety—The Impact of Psychosocial Hazards and How to Address Them
04/28/2022 Posted on April 28, 2022 | in Safety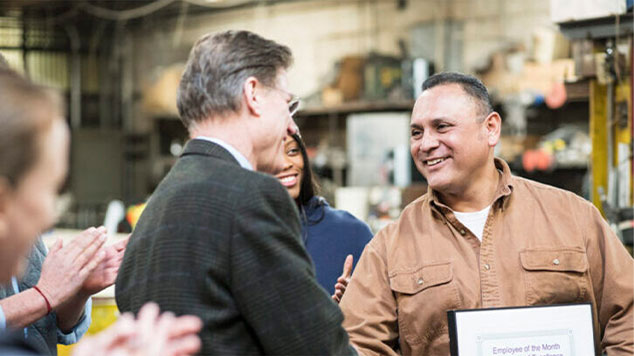 Workplace safety is much more than just making sure employees leave work without injury. It's more than providing a safe work environment, or just encouraging employees to take care of their mental health.
It's about cultivating a workplace environment that allows employees to have direct input into their safety and control of work processes. It's about cultivating a culture where effort is rewarded and acknowledged, and employees understand why they're being rewarded. And it's about recognizing when workplace stress is having a direct effect on any employee, and when the conditions of work directly create that stress. It follows from there that workplace safety is about having safety management systems in place that integrate methods to assess and control psychosocial hazards and safety hazards. Addressing psychosocial hazards in the workplace not only greatly benefits the employee, but also benefits the organization.
There's no question that employees are central to an organization's purpose and success, and organizations have an obligation to make their health and safety a top priority. According to the International Labor Organization, an average of more than 7,600 people die from work-related accidents or diseases each day. That's why the International Organization for Standardization (ISO) established a committee of occupational health and safety experts to develop an International Standard for Occupational Health & Safety (OH&S). This Standard is known as ISO 45001. Published in 2018, ISO believes that widespread adoption of ISO 45001 guidelines have the potential to save almost three million lives each year.
What makes managing psychosocial hazards difficult is that the effects can take time to manifest themselves, and employees don't always realize or express when work-related stress has become an issue until it's too late.
What Are Psychosocial Hazards?
Psychosocial hazards develop from organizational and interpersonal management within the workplace. These hazards arise from workplace conditions. Psychosocial hazards tend to be broad and reflect the complex nature of the relationship between the social environment and health outcomes. As we'll see, these stressors are common in workplaces, take numerous forms, and come from many sources.
Over the years, studies have shown there is a connection between psychosocial hazards and the physical health of employees. Work-related stress directly contributes to heart disease, musculoskeletal disorders (MSDs), lost time from work, physical injury, impaired wound healing, and depression. In the past, many employers have focused on how to prevent physical harm to their employees, not always recognizing the impact psychosocial hazards have on employees and their physical health. Although it's been acknowledged for many years, many organizations still have a challenging time addressing these hazards.
The mental well-being or health of an employee is affected through overwhelming individual coping mechanisms which affect the employee's ability to work in a healthy and safe manner. Employees are likely to be exposed to a combination of psychosocial hazards at different stages of their career, and the effects can take years to surface.
What Causes Workplace Psychosocial Hazards?
Many different factors can contribute to workplace psychosocial hazards. Some of the most common forms are:
Low job control—Employees have little control over aspects of how or when the job is done, and little input in the safety regulations that are put in place.
High and low job demands—Employees experience high or low physical, mental, or emotional efforts for the job.
Poor Support—Employees experience inadequate support from supervisors and/or colleagues, and/or they're not getting the proper tools to perform the job.
Poor organizational change management—There isn't enough consideration and/or proper communication about the health, safety, and performance impacts during downsizing or relocation or the introduction of new technology and production processes.
Poor organizational justice—Inconsistent application of policies and procedures, unfairness, or bias in decisions about the allocation of resources or work.
Low recognition and reward—A lack of positive feedback, an imbalance between formal and informal employee recognition and reward, and/or a lack of opportunity for skill development.
Poor workplace relationships—Workplace bullying, aggression, harassment, poor interaction, or conflict.
Poor environmental conditions—Workplace conditions involve exposure to poor-quality or hazardous conditions such as poor air quality, high noise levels, handling hazardous materials, extreme temperatures, working around or near unsafe machinery, or repetitive work.
What are the Solutions and Benefits to Managing Psychosocial Hazards?
Although managing psychosocial hazards is viewed as being difficult, it can be managed more easily than most think. There are indicators to help recognize there is an issue with an employee or group of employees. Examples are:
Reduction in quality of work being performed
Increased incidents and errors
Changes in behavior such as lack of engagement, avoiding working with others, or increased conflicts
Frequent absenteeism
Changes in physical appearance such as rapid weight gain or neglecting personal well-being
Increase in turnover
There are solutions to help with psychosocial hazards in a proactive way instead of having to be reactive. The culture of the organization affects every person from the highest executive to entry-level employees. Developing a work culture where all employees have input and the opportunity to share ideas and concerns without fear will help with engagement and allow employees to have a sense of control, which in turn will reduce psychosocial hazards. One effective strategy can be to directly involve your workers in helping identify possible environmental stressors and implementing measures to reduce and control those stressors.
Having strong leadership and a well-defined chain of command fosters a positive workplace, by introducing a measure of predictability and stability that reduces uncertainty, and the anxiety that often comes with it. This allows employees, undistracted by anxiety, to be more situationally aware of workplace hazards or "present" while on the job, and less likely to make a mistake that could risk their safety or the safety of others. The takeaway here is that better leadership allows a more integrated approach to safety management.
Effective psychosocial hazard management helps to reduce the effects that lead to long-term physical health problems. Having adequate knowledge, relevant and reliable data collection, and effective and user-friendly tools will help organizations more easily monitor an integrated safety culture addressing psychosocial hazards and will help improve physical health and overall safety.
According to the National Institute for Occupational Safety and Health (NIOSH) and its Total Worker Health® initiative, "Comprehensive efforts to promote worker well-being and reduce worker safety risks can have notable effects on costs, productivity, and performance indicators. Approaches that improve workplace policies, programs, and practices can lead to better retention rates and improved productivity."
ISO 45001 and Psychosocial Hazard Management
ISO 45001 is especially useful as a framework for addressing psychosocial hazards because it models exactly the kind of leadership-driven, integrated approach you need. For example, it encourages organizations to take a comprehensive and broad view of workplace risks, which helps ensure that employers don't ignore the dangers of psychosocial hazards. It also emphasizes the importance of "consultation and participation" of workers, which improves the likelihood that employees will be directly involved in identifying and controlling workplace risks and reducing related sources of workplace stress.
ISO 45001 can be even more effective if you use it in conjunction with ISO 45003, a guidance standard on "psychological health and safety at work" published in 2021. ISO 45003 provides employers with specific guidelines on how they can better address psychosocial hazards using an OH&S management system patterned on ISO 45001.
To better understand how ISO 45001 can help manage psychosocial hazards or risks in the workplace, read our previous blog.
If you'd like to learn more about ISO 45001, whether or not you intend to certify to the standard, watch the on-demand webinar hosted by EHS and ESG Expert Phil Molé.
As Always, VelocityEHS Can Help Manage an Integrated Safety Culture!
Help reduce safety risks with the VelocityEHS Safety Management Solution it can help to meet any company's needs. Our best-in-class Safety Solution allows for custom dashboards, action management, inspections, incident management, and much more. Contact us today to learn how we can help you seize the opportunity to promote a culture of employee empowerment and improve workplace safety.