Five Amazing Benefits of ESG for Companies of Any Size
03/21/2022 Posted on March 21, 2022 | in ESG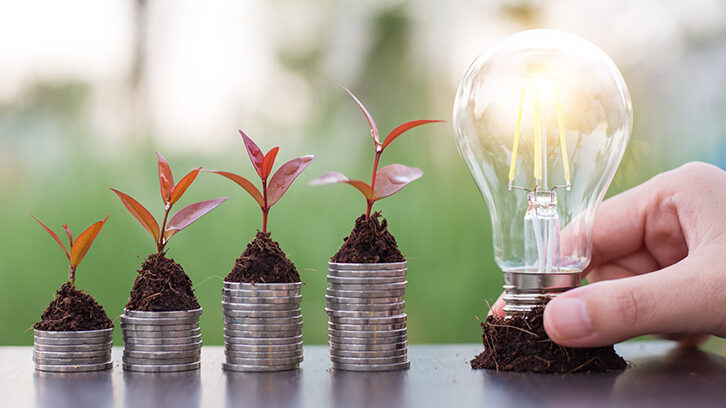 Many company leaders mistakenly believe that Environmental, Social, and Governance (ESG) is only for "big" companies. But the truth is, any small or mid-size company can make a huge impact on sustainability while also reducing costs, having a competitive advantage, retaining talent, attracting investors, and more. Implementing an ESG program can seem overwhelming, especially for smaller companies that may not have a ton of resources. Luckily, creating an effective ESG plan is easier than it appears, and the benefits gained are well worth the effort.
What is ESG?
ESG is an opportunity to evaluate and develop goals that will positively impact the environment, improve the social impact a company has on the community it operates in and the people it employs, and shows how the company is delivering on these goals. It is a company-initiated strategy that is focusing on the bigger picture of caring for people and the planet, instead of just the financial bottom line. That said, increasingly studies show that companies with a high ESG rating, on average, are more financially successful than those with a low or no ESG rating.
There are five main benefits small to mid-sized companies can gain by starting an ESG program:
Competitive Advantage
Cost Reduction
More Attractive to Lenders and Investors
Supply Chain Prospects
Attraction and Retention of Talent
ESG Provides Competitive Advantage
Having an ESG program in place helps boost brand recognition and even promotes brand loyalty. Today's consumers and clients are increasingly aware of ethical spending and care more about what a company does to support sustainability. Small to mid-sized companies that have taken steps to meet sustainability concerns (having an ESG program) have been known to attract more customers and clients who seek to do business with companies addressing these issues.
Small to mid-size companies can create value by having an ESG program. In the past, it was harder to track and be consistent when it came to ESG data and took extra resources. Today ESG data management is simpler with software programs that allow for the ability to consolidate information such as tracking greenhouse gas emissions (GHG), energy data, utility data sync, waste management, etc.
According to Phil Molé, EHS and Sustainability Expert, "Smaller to mid-sized companies can improve their competitive advantage by pursuing ESG, especially if the software can reduce their overall costs. Access to software allows these companies to be more competitive with their larger peers, who have more resources to spend on tracking and managing ESG metrics but also often spend more by paying consultants to manage their ESG data. Modern ESG software helps small to mid-sized companies achieve high levels of ESG data management at a fraction of the cost spent by their larger peers." All these things matter to customers and clients and are a clear way to show them how their sustainability concerns are being met.
ESG and Cost Reduction
By implementing an ESG program, small to mid-sized companies can track key metrics like energy consumption, water consumption, waste shipping/treatment costs, and raw material usage. This tracking ability is a prerequisite for companies to plan programs to improve efficiency, which leads to reduced costs associated with energy and water usage and waste transport. In addition to improving cost management, ESG programs also allow for operational efficiency, less exposure to fines/penalties, better risk management, and improved innovations.
ESG Makes Companies More Attractive to Lenders and Investors
Attracting the attention of investors and lenders is one of the biggest advantages of having an ESG program. It seems no matter where you look for ESG benefits, the top thing that comes up is that investors and lenders are gaining interest in companies with an ESG program in place over those without. Study after study has shown companies that made ESG a priority stand out to both investors and lenders because they tend to outperform their competition.
Performance is just the tip of the iceberg when it comes to investors and lenders evaluating companies. Both are increasingly adding ESG performance as a criterion in determining which companies to invest in. The growing public concern connected to climate change and the misuse of natural resources is causing investors and lenders to look more closely at sustainable companies to encourage this movement.
A key consideration here is that small to mid-sized companies have an even greater need to secure loans and raise capital to fund future growth, and stay competitive within their market. That means they can't afford to ignore ESG as it continues to attain greater importance among investors and venture capitalists as a screening tool for potential investments.
Introducing ESG QuickTakes: A Sustainability E-Newsletter!
Master ESG with our NEW quarterly publication. Get expert insights on regulations, energy management, and sustainability delivered straight to your inbox.
Supply Chain Prospect
Much like investors are paying more attention to ESG, many companies are looking for supply chain partners that embrace sustainability efforts. For example, many retail stores are making decisions not to stock products made by companies considered to have poor ESG performance. Companies' supply chains have an effect on the environment, people, and society, so companies that take their ESG goals seriously find it to be in their best interest to partner with suppliers who share the same vision. Multiple large companies have already made the move to implementing ESG, making it more beneficial for them to partner with suppliers that have an ESG program in place, as well as easier to attract partners who insist on better ESG performance as a condition for partnership.
Arguably, these considerations carry even more weight for small to mid-sized companies. A larger company can potentially replace lost supply chain partners more easily than smaller competitors can, so those smaller companies need to be especially mindful of the ESG criteria that many companies are looking for in their choice of partnerships.
Attraction and Retention of Talent
Today, many job seekers are no longer looking for just a paycheck. They want to enjoy their jobs, feel appreciated, and make a positive impact. Working for a company with strong ESG goals appears to be the top factor for employees' job satisfaction, along with evidence that the company "walks the walk" by putting its stated goals into practice. Adding to that, the "Great Resignation" has shown many employers that at least some of their employees have other options, and will use them if their current job doesn't fulfill their needs and values.
Research has shown that satisfied employees work harder, stay longer, and seek to produce better results. Millennials and Gen Z are quickly taking over the workforce and these generations have put a greater emphasis on environmental and social concerns, expecting more from their employers than prior generations.
Small to mid-sized companies need to compete for their share of the talent pool, which means they need to take the values of people in that talent pool seriously. Making and demonstrating progress on ESG will enable them to recruit and retain top-level talent who will only consider working for companies that are doing the right things.
To Sum It Up—ESG Promotes Company Growth and Improves Financial Performance
All the above-listed benefits for having an ESG program in place go hand in hand in contributing to the growth and improved financial performance of a company, especially small to mid-size companies. In the past, the correlation between companies with high ESG performance and strong financial performance might only have been achievable for companies having the resources to invest in an ESG program. However, as mentioned above, this is no longer the case because utilization of ESG software can significantly lower the resources required to pursue ESG.
Small to mid-sized companies can now reap the benefits and easily establish ESG goals. It's easy and not too late to join the sustainability movement. Make ESG your strength and transform your company into a sustainable powerhouse through the help of ESG software.
As Always, VelocityEHS Can Help!
VelocityEHS offers ESG Software that can meet any company's needs, no matter its size. Our best-in-class ESG Software simplifies programs to address climate concerns and maintain environmental compliance. We can help manage your air emissions, water usage, GHG, and waste.
Contact us today to learn how we can help you seize the opportunity to experience the five benefits of having an ESG program in place.