New VelocityEHS Infographic Shows How Risk Bowties Enhance Visualization of Operational Risk
11/11/2021 Posted on November 11, 2021 | in Operational Risk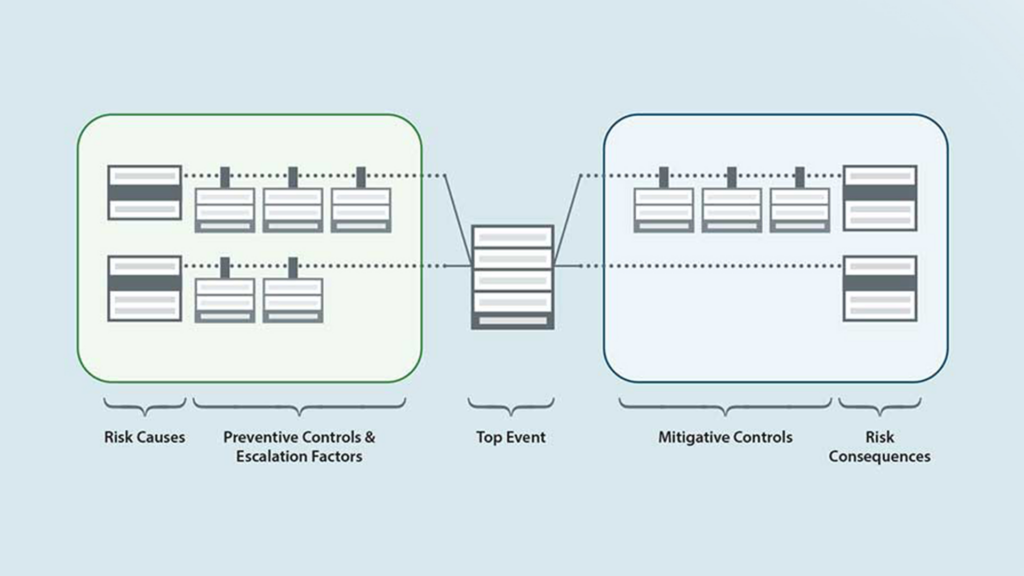 Risks come at us from all sides, and it can be a real challenge to gain a comprehensive understanding of how those risks interact with one another and impact your business. If you're relying solely on spreadsheets or simple risk registers to document and track risk assessment findings, it can feel all but impossible to visualize the relationships between risk causes, events, and consequences—let alone control and manage those complex risks in a holistic and proactive way.
Risk bowties are the answer. One of the primary benefits of risk bowties is their ability to synthesize risk assessment data from multiple methods and sources into a single, consolidated visual map of risk—helping to overcome the limitations of simple spreadsheets or tabular risk registers and giving you a flexible, interactive map of risks throughout your organization.
Download our new interactive infographic, "Risk Bowties: A Unified View of Operational Risk" to see how risk bowties integrate the following common risk assessment methods:
Failure Mode, Effects & Criticality Analysis (FMECA)
Fault Tree Analysis
Event Tree Analysis
Five Whys
Hazard Identification Studies (HAZIDs)
Hazard & Operability Studies (HAZOPs)
Risk bowties are one of the core features of VelocityEHS Risk Management Solutions. To see first-hand how risk bowties can help you map and manage risks throughout your organization, Request a Demo Today!