New VelocityEHS Case Study – Producing & Protecting Through Partnership: The Coeur Mining Success Story
08/27/2021 Posted on August 27, 2021 | in Health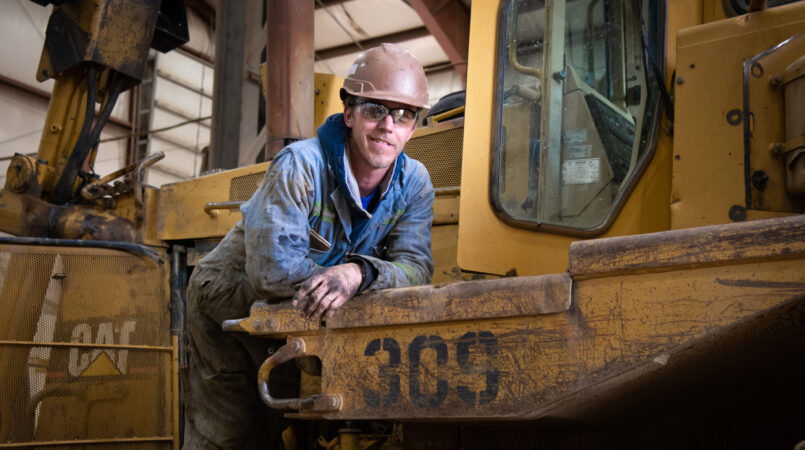 We just published a brand-new case study, sharing the story of Coeur Mining's partnership with VelocityEHS!
Coeur Mining, Inc. is a precious metals producer with mines located in the United States, Canada and Mexico, as well as several precious metals exploration projects throughout North America. This new case study shares an interview with Coeur Mining Inc.'s Corporate Occupational Health Specialist, Eric Randleman, discussing how Coeur Mining's partnership with VelocityEHS and use of VelocityEHS Industrial Hygiene (IH) software solutions have helped Coeur Mining enhance the health and safety of workers.
Randleman shares what made his decision to partner with VelocityEHS an easy one.
He had previous experience partnering with VelocityEHS when he was an IH manager for a leading global construction materials manufacturer. That company used an earlier version of VelocityEHS IH software, which had kept data accurate and organized, and was easy for his team to learn. When he moved into his current position at Coeur Mining, Randleman knew that he wanted to bring it to Coeur.
He worked closely with an expert to plan, implement and maintain Coeur's IH system. Dave Risi, CIH, CSP, and Principal Solution Strategist for Industrial Hygiene, was with Randleman every step of the way to integrate the IH software. Randleman said that he and Dave "speak the same language… By having that CIH background, he's able to understand the 'EHS talk' and it definitely helps out."
But one of the biggest sells for Coeur to partner with VelocityEHS was the software's new lab interface feature. With this, Randleman and his team can complete sample and analysis tasks much faster, which ultimately lightens the team's heavy load.
Randleman looks forward to the company's long-term partnership with VelocityEHS, saying "It's been great, and I'm very happy as a customer. You guys have an excellent system."
Read the full case study to learn more about why Coeur Mining relies on VelocityEHS software to manage its EHS program. Or, see for yourself how VelocityEHS can meet your needs through one simple platform and provide you with a cohesive, comprehensive EHS program. Request a Demo or Contact Us today!