VelocityEHS has 3 New Certified Professional Ergonomists!
07/13/2021 Posted on July 13, 2021 | in Ergonomics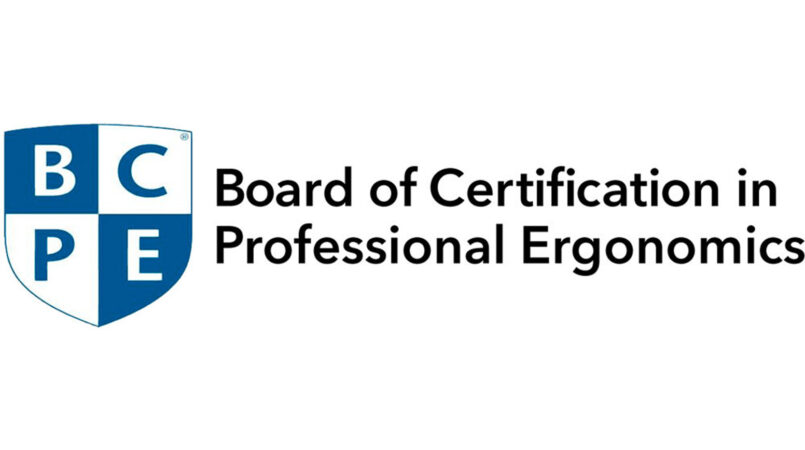 Becoming a certified professional ergonomist is no easy feat.
The Board of Certification in Professional Ergonomics breaks down the pathway to becoming a certified professional ergonomist (CPE) into four simple steps—education, experimentation, experience, and an exam.
In truth, it takes years of studying, practicing, experimenting, and building a career in ergonomics to reach the point of becoming an associate ergonomics professional (AEP). After earning that distinction, one can take the exam to become a certified professional ergonomist, a rigorous exam that only ~60% of candidates passed this session.
That's why we're so proud of our three newest board-certified professional ergonomists—Bianca Sfalcin, Jonny Valencia and Margaux Mistor!
With less than 1,400 certified professional ergonomists in the entire world, we're proud of our experts, and even more proud that they're part of the largest team of board-certified professional ergonomists consulting in North America at VelocityEHS!
All three of these CPEs have been with VelocityEHS for over three years, learning and honing their skills to have the greatest positive impact on our clients.
When asked about becoming a CPE, Jonny said, "The CPE exam was one of the toughest exams that I have studied for and taken. My area of expertise in physical ergonomics is one component of the certification exam, but there are other components that cover cognitive and behavioral ergonomics, as well as UX interface which I'm much less familiar with. It was stressful, but also rewarding to learn about other branches of the field I practice in, and having gone through this process I feel more well-rounded as an ergonomist."
Congratulations to Bianca, Jonny and Margaux!