Attend Our CEU Conference to Learn Why Chemical Management is Essential to Safety Management!
07/14/2021 Posted on July 14, 2021 | in Safety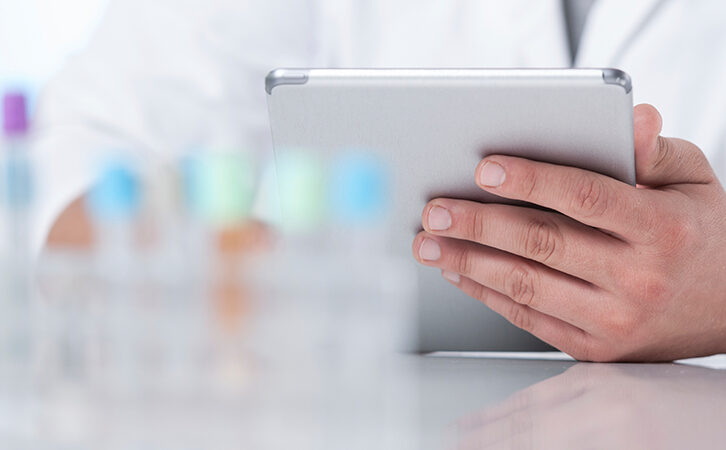 VelocityEHS will be holding its next virtual conference on Wednesday, July 21, 2021, where Phil Molé, EHS & Sustainability Expert, will be presenting the topic "Preparing for OSHA's Coming HazCom Changes: A Practical Guide" from 10-11 am ET.
This session comes during an important time in the history of OSHA's HazCom Standard. Earlier this year, OSHA issued a notice of proposed rulemaking (NPRM) to update the Standard to align with Revision 7 of the UN's Globally Harmonized System of Classification and Labelling of Chemicals (GHS), which would be the first revision of the standard since 2012. The NPRM includes proposed changes to the classifications for desensitized explosives, aerosols and flammable gases, modified requirements for shipped container labels for "small" and "very small containers," revised information requirements for Section 9 of safety data sheets (SDSs), and a new requirement to include a "released for shipment" date on shipped labels, among the more significant proposed changes.
Ever since the publication of the NPRM, we've been receiving questions. Stakeholders throughout the chemical supply chain want to understand how the proposed changes will affect them, and what they can do to prepare. Our HazCom presentation during the CEU Conference on 7/21 will provide attendees with answers, and help them understand what the proposed changes will mean for their business.
In our webinar, attendees will:
Receive a brief review of the HazCom Standard including details about OSHA's previous alignment with GHS Revision 3 in 2012
Learn about the more significant changes included in OSHA's 2021 proposed rule
Learn about some of the major stakeholder concerns OSHA has received during the public comment period, including questions and comments submitted by VelocityEHS
Understand how the proposed changes affect them in their position in the supply chain
Receive an electronic, printable checklist detailing important considerations and concrete steps to take to prepare for the coming changes
We'll also talk about how technology can help you improve and streamline your HazCom management practices while also making it easier to complete other key safety management tasks, like inspections, incident investigations, safety meetings, job safety analyses (JSAs), and corrective actions.
And our HazCom webinar is just one of our presentations during the one-day, live virtual event. VelocityEHS certified experts will provide useful, practical solutions and key takeaways on a variety of top industry questions and concerns related to ergonomics, chemical management, industrial hygiene, risk management, sustainability reporting and more. Review the full schedule here.
Attendees will receive a certificate of completion after full participation in each 60-minute session and may submit to professional associations for continuing education units (CEUs), including Board of Certification in Professional Ergonomics (BCPE), Board of Certified Safety Professionals (BCSP), The American Board of Industrial Hygiene (ABIH) and more!
If you're ready to improve your HazCom management and general safety management right now, check out our cloud-based Safety Management Solution, part of our new Accelerate® platform. You'll be better prepared for the coming HazCom changes with the ability to maintain an up-to-date SDS library and access SDSs from anywhere using a mobile device, as well as quickly print workplace labels that align with revised shipped container labels for your chemicals. You'll also get versatile, award-winning safety management capabilities simplifying key safety tasks like incident management, inspections, JSAs, safety meeting management, and corrective actions, and giving you the data visibility you need for better safety decision-making. Our solution also makes it easier to share these responsibilities, so that you'll be ready for the safety management challenges of the present and future.
If you're looking for the agility you need to stay ahead in today's changing regulatory landscape, request a demo today!