NSC National Safety Month 2021: Honoring our Safety Heroes
06/16/2021 Posted on June 16, 2021 | in Safety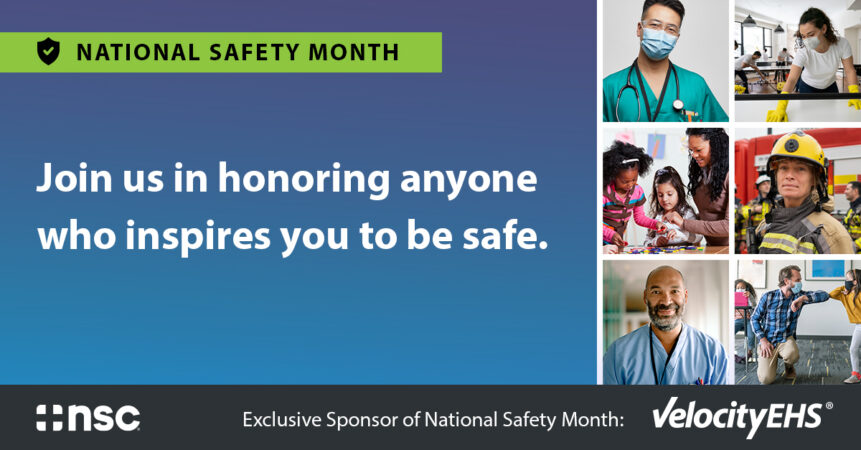 To celebrate the 25th anniversary of National Safety Month, the National Safety Council is inviting you to recognize a safety professional – or anyone who inspires you to be safe – with a donation. In the spirit of honoring our safety heroes, VelocityEHS will match each donation up to a total of $25,000! In addition, we'll be recognizing our safety heroes on the VelocityEHS LinkedIn and Twitter pages through the month of June.
To participate, Follow Us on LinkedIn and when you see our Safety Hero post, tell us who your safety hero is and tag them in the post using the hashtag #NSMSafetyHero.
June is National Safety Month, and with Father's Day coming up this weekend, I can't help but think about my Safety Hero—my dad, Randy Duncan.
From a very early age, safety has been impressed upon me as the most important thing. Period. My dad is a recently retired, life-long union plumber and construction engineer who served for many years as the Safety Coordinator at a major plumbing and mechanical contractor in the Chicagoland area—managing worker safety at jobsites ranging from residential housing out in the suburbs to skyscrapers and industrial facilities downtown. He taught me everything I know about working safely, learning how to spot hazards and being constantly aware of risks.
A Hands-On Education in Safety
Growing up as a young boy, as early as 7 or 8 years old, I would help my dad on the weekends with yardwork and chores around the house. As I grew older, I helped him with more serious maintenance and improvements to our home, eventually taking on the responsibility for many of those tasks all on my own. With every new task, my dad would start by explaining to me the safe way to do it. Whether it was working at heights to clean the gutters or trim the trees, applying pesticides and herbicides, working with paints and solvents, using power tools and lawn equipment—everything was always founded upon the principles of safety. Admittedly, it was rarely the fastest way to do a job (being young and wanting to just get my chores over with) but gradually, I discovered it was the most effective way. In the end, doing a job safely always proved to be the best way, and this was truly a life lesson.
As it turns out, I would carry this core value of safety throughout my own career—from my first jobs in the restaurant and residential construction industries to my years working in the commercial fishing industry in the Bering Sea of Alaska, and even today as an EHS expert at VelocityEHS helping others to improve the safety of their own workplaces. Looking back, I realize that safety has been woven into the very path my career has taken, and the values of safety my dad impressed upon me have more than likely saved me from great harm or even death on several occasions.
The Deadliest Catch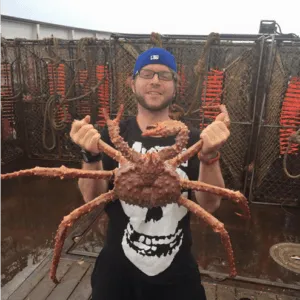 When I think about the value of safety my dad instilled in me, I often think back to the five years I spent working in the commercial fishing industry in the Bering Sea. Commercial fishermen don't need to look at Bureau of Labor Statistics (BLS) data to know that commercial fishing is a dangerous job, yet it is consistently ranked by BLS as having both the highest numbers of work-related injuries and fatalities of any industry, by far.
I personally know people who have lost fingers, broken bones, had life-altering injuries, gone overboard in freezing water and even lost their lives. With approximately 700 sea-days working on deck—often in extreme weather and rough seas and in close proximity to cranes with swinging loads, heavy equipment, conveyors and hydraulic systems, open hatches and all of the other hazards you encounter on a commercial fishing vessel—I sometimes wonder how I got out of it essentially without a scratch.
My Greatest Teacher
But I know the answer to that question. More than all the training provided to me by the safety instructors at the National Marine Fisheries Service (NMFS) and Alaska Department of Fish & Game (ADF&G), I believe it is the fundamental and almost instinctive awareness of hazards and risks that my dad taught me from a young age that kept me safe. It might sound exhausting to maintain such vigilance and constant alertness toward hazards and risks, but truthfully, it's something that after more than 30 years, has been deeply embedded into my mind and guides how I approach everything in my life. Hazard and risk awareness is as much a part of me as knowing how to tie my shoes or riding a bicycle. It comes as second nature and for that, I owe my dad.
For workers, safety professionals and managers alike, this innate awareness of hazards and risks is the essential goal we should all strive toward. Safety should become second nature, and when we start our workday, we should always proceed from the knowledge that the safe way is always the best way. It's a hard goal to reach and a culture of safety awareness that takes time to achieve, but that should certainly not keep us from trying to get there. A good place to start is by making it easier for workers to do things the right way…the safe way.
VelocityEHS Can Help!
When we can make doing things the safe way easier for our workers, we take a huge step toward building the level of hazard awareness workers need to make safety second nature. VelocityEHS offers you and your workers smart, easy-to-use Safety Management Solutions that simplify and even automate a broad range of safety program tasks, giving you back valuable time in your day to focus on making the workplace a safer place. Visit www.EHS.com to learn how we can help you.
From all of us at VelocityEHS, we hope you have a safe and happy Father's Day.