Get CEUs at Our Next Virtual Conference on July 21
06/14/2021 Posted on June 14, 2021 | in Ergonomics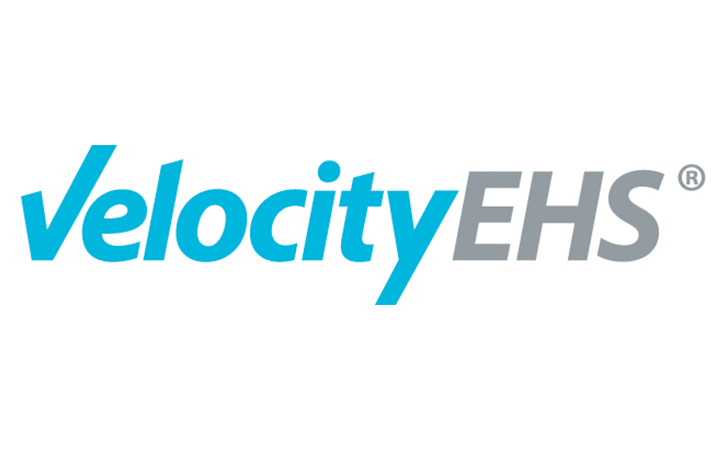 It's summer and the pool is open, which means…vacation time! After quarantining at home all year from COVID-19, I'm certain most of you will be going on vacation, or spending extra hours at the pool. So, wherever your travels take you, you can still learn with us, and be eligible to receive free continuing education units (CEUs), at our next virtual conference on July 21, 2021. Our certified experts will cover a variety of real-world topics with useful, practical solutions and plenty of key takeaways during this live one-day event. The schedule includes these six sessions:
8:30 a.m. to 9:30 a.m. Eastern
Applying Quality Improvement Tools for Problem Solving in Ergonomics
Presenter: Rick Barker, CPE, CSP, Principal Solutions Strategist
Current safety management systems, like ISO 45001, are based on well-established quality management systems. Studying quality management can provide useful insights into methods for better safety and ergonomics programs. Quality experts have developed and refined an extensive array of problem-solving tools, yet only a few of these are routinely used in ergonomics. Attendees of this session will learn about six of these tools and how they can be applied in ergonomics.
10:00 a.m. to 11:00 a.m. Eastern
Preparing for OSHA's Coming HazCom Changes: A Practical Guide
Presenter: Phil Molé, EHS & Sustainability Expert
Many questions are being asked about OSHA's Hazard Communication (HazCom) Standard ever since OSHA published its long-awaited proposed rule to update the Standard to align with Revision 7 of the UN's Globally Harmonized System of Classification and Labeling of Chemicals (GHS). Stakeholders throughout the chemical supply chain will learn how the proposed changes will affect them, and what they can do to prepare during this session.
11:30 to 12:30 p.m. Eastern
Industrial Hygiene Program Governance Workshop
Presenter: Dave Risi, CIH, CSP, Principal Solutions Strategist, Industrial Hygiene
What's the status of your IH program? How do you know your SEGs are built appropriately? How many samples do you need to take next year? These are just a few of the questions that will be answered during this workshop. After attending this session, you'll be able to manage a successful Industrial Hygiene program.
1:00 p.m. to 2:00 p.m. Eastern
Thunder River Rapids: A Case Study in Process Safety and Risk Management
Presenter: Dana Garber, Senior Solutions Strategist, Risk
On October 25th, 2016, the Thunder River Rapids ride at Dreamworld theme park in Queensland, Australia malfunctioned, and resulted in the deaths of four park guests. This event will be examined as a case study on the importance of process safety and risk management. We will closely review the circumstances of this tragic event and use bowtie diagrams to illustrate the key risk management learnings.
2:30 p.m. to 3:30 p.m. Eastern
Updates & Extensions to Manual Materials Handling Assessment Tools
Presenter: Blake McGowan, CPE, Director of Ergonomics Research
Forceful exertions from manual materials handling tasks (lifting, lowering, pushing, pulling, carrying, and throwing) are a leading cause of workplace MSDs. Several MSD risk assessment tools have been developed to quantify and help reduce the level of risk associated with these tasks. These include the Revised National Institute of Occupational Safety and Health (NIOSH) Lifting Equation, the Snook & Ciriello Psychophysical Tables for Manual Materials Handling Assessment, and the Bureau of Workers' Compensation/The Ohio State University (BWC/OSU) Biomechanical Push/Pull Guidelines. During this presentation, updates to these MSD risk assessment tools will be provided, and the reliability and validity of these tools to prevent MSDs will be discussed.
4:00 p.m. to 5:00 p.m. Eastern
Interrelationships of Sustainability Reporting Programs
Presenter: Brad Micheel, P.E., Senior Solutions Strategist
Sustainability reporting is being requested more frequently of public and private companies, as well as local, regional, and national governments. Organizations are requested to report increasing amounts of information regarding their operations and doing so in a more transparent fashion. Organizations such as the Global Reporting Initiative (GRI), Sustainability Accounting Standards Board (SASB), World Resources Institute (WRI), World Business Council for Sustainable Development (WBCSD), and others have developed voluntary reporting frameworks and standards that can be used by organizations for their sustainability reporting programs. How do these standards work together and support one another? What are the major differences between the programs? Join us to find out.
Registration is now open for this one-day only event. Register now to attend one or all the sessions that are of interest to you.
Attendees will receive a certificate of completion after full participation in each 60-minute session and may submit it to professional associations for credit including Board of Certification in Professional Ergonomics (BCPE), Board of Certified Safety Professionals (BCSP), The American Board of Industrial Hygiene (ABIH) and more.
Plus, you might get a sweet treat for attending! Be entered in a drawing to receive FREE ice cream from Jeni's Splendid Ice Creams. We'll be giving away its Summer Collection (5 pints) of fruit-laden ice cream at each session. Flavors include lemon & blueberries parfait, strawberry buttermilk, frose sorbet, brambleberry crisp, and salty caramel. The more sessions you attend, the better chance you have to win!