Webinar Summary: "The Future of Work for EHS Professionals"
05/03/2021 Posted on May 3, 2021 | in Ergonomics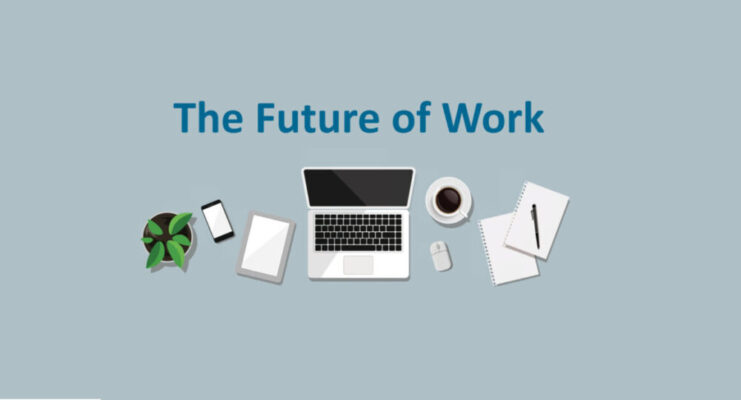 There have been many changes to the ways that we work over the past year, which will impact the next phase of how the workplace environment operates. Our most recent webinar, "The Future of Work for EHS Professionals", discussed the specific factors that will influence how employers manage their employees' health and satisfaction in the future.
Blake McGowan, CPE and VelocityEHS Director of Ergonomics Research, presented the research found in 2020 on the work environment, which showed the key factors that EHS professionals should consider for the future. Ultimately, the future of work will be shaped by the issues that impact the workplace, work, and workforce.
The CDC/NIOSH Initiative established nine topics of focus for the future of work, categorized in the three groups below:
Workplace: Organizational design, technological job displacement, work arrangements
Work: Artificial intelligence, robotics, technologies
Workforce: Demographics, economic security, skills
Workplace hazards will change.
The direction that technology takes will influence the future of work. The impact of technology is not inevitable, and that impact is controlled by social and political factors. As the field of technology continues to grow rapidly, psychosocial hazards (job insecurity, work intensification, poor work-life balance) will dominate over the traditional occupational hazards (chemical, biological, physical) in the future of work.
So EHS will need to evolve.
As the world begins to transition back to working out of traditional office spaces, employers must consider those who choose to continue working from home. A Washington State study in 2020 showed that 56% of people had a preference to telework 3 or more days of the work week.
A hybrid work model can be successful when employers consider the four critical drivers of productivity (energy, focus, coordination, cooperation) as well as the concerns of the employees (inclusion, fairness, flexibility). Without making the process of evolving to a hybrid environment participatory and inclusive, employees can experience feelings of unfairness, which directly, negatively impacts collaboration and retention.
There are new risks in new workplaces.
A recent survey from the Institute for Employee Studies (IES) showed a significant increase in MSD complaints from remote workers. More than half of the survey respondents reported new aches and pains in their neck (58%), shoulder (55%) and back (55%).
Top 3 issues:

Not using an external keyboard with a laptop
Sitting on a fixed height chair that does not align with the work surface
Not having an external monitor when using a laptop
Employers can keep their employees safe.
By providing ergonomics training and video conference evaluations for remote workstations, employers can ensure that their people stay healthy and avoid injury. These collaborative tools also promote a sense of belonging and improves group cohesiveness.
Employers should prepare for employees to choose a teleworking option, and provide them with the tools, training and guidance they'll need to help the stay as engaged, productive, and safe as ever.
Watch this webinar and register for more of our informational webinars under the Resources tab to get the latest news and gain the deepest insight into EHS.