The Short Conference: "Data: Too Much, Too Little, Or Just the Right Amount" – A Summary
05/20/2021 Posted on May 20, 2021 | in Ergonomics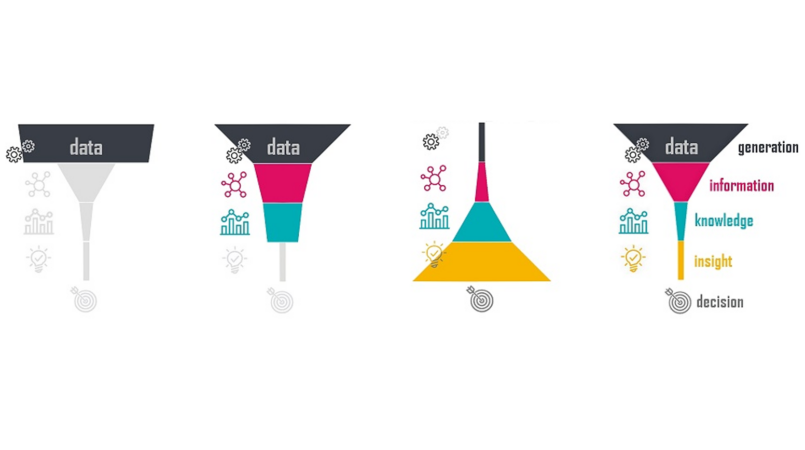 With the use of technology, EHS professionals may have a bevy of data at their fingertips, but is it the right data to get the right information to translate into knowledge? Or, are you left information-poor? During the recent panel discussion, "Data: Too Much, Too Little, or Just the Right Amount," held at last week's VelocityEHS Short Conference. VelocityEHS experts shared how to keep data simple, meaningful, and actionable.
The expert panel included:
Alex Apostolou, Principal Solutions Strategist
Christy Lotz, Director of Ergonomics
Blake McGowan, Director of Ergonomics Research
Dave Risi, Director of Industrial Hygiene
Continue reading for a short summary of the key points:
Keep Data Simple
There are many tools you can use to collect, analyze, and display data, but most people don't know which ones to use.
Understand the differences between the tools. Simply put, they are categorized as:

Analysis: to get statistics
Documentation: to collect monthly incident reports
Communication: to share key metrics

Documentation can be confusing if presented using statistics that are difficult to understand.
Simplify report data and translate it into a risk matrix tool (color-coded risk scores) that most safety professionals understand.
Keep Data Meaningful
Understand where your company falls on the EHS process maturity curve (reactive, preventive, proactive, or advanced).
Choose the right metrics to get the right data.
Measure reactive and proactive data; both add value.
Collect both qualitative and quantitative data; both are equally important. Qualitative data is collected more often in the early stages of an EHS process deployment, whereas quantitative data increases as the process matures.
Communicate your data using a risk matrix. A matrix shows you visually where the high risks and low risks are located.
Capture data that provides information, knowledge, and insight.
Choose measures and targets so that you can make the right decision.
Ask yourself: "If I can only choose a single metric to measure the effectiveness of my initiative, what would it be?" By answering this question, you will get the most meaningful data and be able to communicate it effectively.
Keep Data Actionable
You have too little data when you can't determine which action to take to reach the goal.
You have too much data when you can't determine which direction to take to reach the goal.
The right amount of data provides visibility of the action and direction to take to achieve the intended goal.
Set up the process to achieve the right amount of data at the beginning stages of the program.
Use the PDCA process to get the right data:

Plan: Capture and validate data to drive action
Do: Collect and validate activities to ensure outcomes are actionable
Check: Validate outcomes to improve simplicity, correlation, and increase differentiation between the options
Act: Implement improvements and monitor impact
Watch the on-demand recording of this session to get more tips about how to collect and translate the right data to drive decisions.