The Short Conference | 2 Panel Discussions You Won't Want to Miss!
05/04/2021 Posted on May 4, 2021 | in Environmental Compliance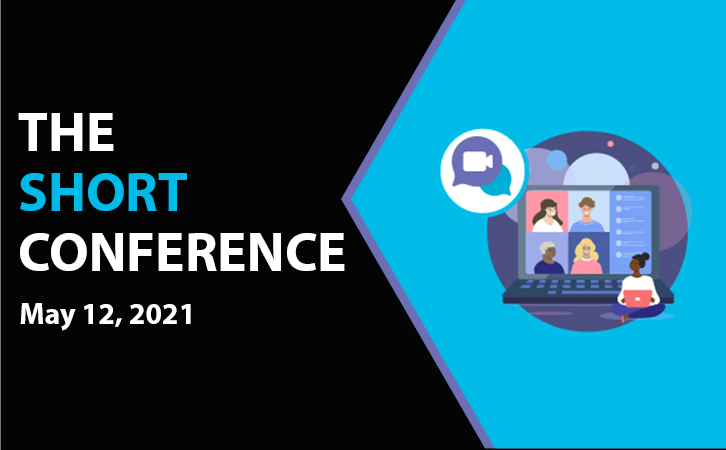 Join us virtually for a one-day, 5-session conference to learn how EH&S technology brings us together, helps us solve problems, and gives us direction. In short, it paves the path for organizational leaders.
During our 5-hour conference, we're excited to host two panel discussions engaging VelocityEHS experts, industry leaders, and the audience. Using the Slido app, participants will interact directly with the panelists to ask questions, vote in polls, and be part of the conversation. Hear from the moderators in these short video summaries.
Risk vs. Compliance: A Fast-Paced Discussion
Rick Barker, CPE, CSP, Principal Solutions Strategist at VelocityEHS, explains what you'll experience as an attendee of his session.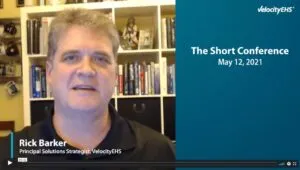 In a survey administered last month, VelocityEHS risk and compliance customers asked the questions they want answered during this 60-minute session. In a rapid-fire manner, Barker will ask a question to a panelist, who then must answer it in 90 seconds (or risk being cut off)!
Learn more about this lively session and register now!
Data: Too Much, Too Little, or Just the Right Amount?
Christy Lotz, CPE, Director of Ergonomics at VelocityEHS, highlights what you'll learn below.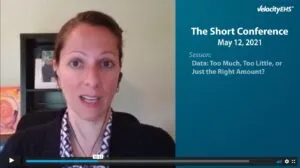 During this interactive discussion with three breakouts sessions, VelocityEHS experts will discuss what good and bad visualization of data looks like, and the challenges of having too little or too much. Lotz will guide the discussions about keeping data simple, actionable, and meaningful.