New VelocityEHS Safety Management Checklist Helps EHS Professionals Optimize their Workplace Safety Programs
05/03/2021 Posted on May 3, 2021 | in Safety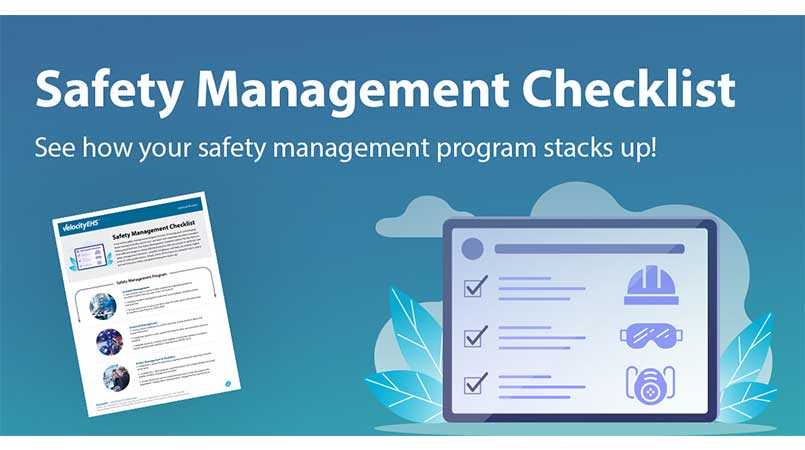 When it comes to workplace safety, we should always be looking for ways to improve. It can be easy to rest on our laurels and feel like our safety programs are running smoothly, but we shouldn't wait for an incident to occur before we take a hard look at safety program performance and ask, "How can we be better?"
Our new Safety Management Checklist includes the essential best practices and safety program elements you can implement to help optimize your program, strengthen worker engagement and promote a culture of safety in your workplace.
Simply download the checklist and use it to evaluate what safety management best practices you already have in place and which require more attention. Click here to download the Safety Management Checklist today!
Looking to upgrade your workplace safety management program?
Contact Us about our Safety Management Solution. You'll get powerful tools to coordinate every aspect of a high-performance safety management program, including Incident Management, Chemical Management, Inspections, Corrective Actions, JSAs, Safety Meetings and reporting features!