Product Review: Keyboardio Atreus
04/07/2021 Posted on April 7, 2021 | in Ergonomics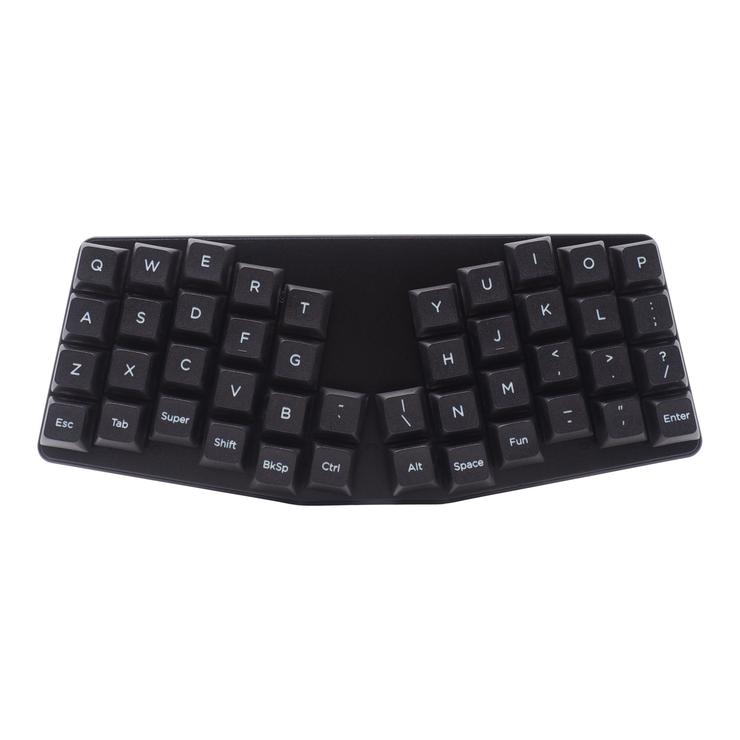 Long before I was an ergonomist, or even knew that a field called ergonomics existed, I was fascinated with technology that made work easier. Few office products have intrigued me as much as the Keyboardio Atreus did when I unboxed it. My first thought was that this would be the perfect external keyboard to pack in my travel bag. I generally avoid reading marketing information for products before I have a chance to use them, and as a result, I didn't know this was actually promoted as a travel keyboard.
Ergonomic Benefits of an External Keyboard
I wish I'd had this keyboard to evaluate before the COVID-19 pandemic started. For 3 decades, I've spent more days on the road than working from an office. While laptop computers allow business travelers to get considerably more work done, unfortunately using them often includes an awkward, hunched posture. The best way to avoid that is with an external keyboard and mouse. A travel mouse is easily available, but a keyboard is more challenging to find.
If you don't separate the keyboard from the display, you'll sacrifice either neck or shoulder posture, leading to discomfort, pain, and eventual injury. A travel keyboard is an ideal part of the solution. This is where the Keyboardio Atreus shines.
A Keyboard Designed for Travelers
Evaluating this keyboard in an office—even a home office setting—doesn't do it justice. In an office setting:
The small size isn't suited to anyone except the smallest of people;
The changes in the key layout are awkward to learn;
The limited space between keys interferes with learned skills of touch typing; and
The lack of key labeling makes adoption frustrating.
All of this changes when the user is a road warrior. When one travels every week, the space and weight of each item you pack matters. Every liability of this keyboard mentioned above turns into an asset:
A small, durable external keyboard fits in your briefcase;
Trading space for key layout is worth any extra time it takes to learn;
Having a keyboard that is small enough to pack lets you raise your display and create a more comfortable work position when you're away from the office; and
Having a mechanical keyboard with full-sized keys when you're traveling is worth a couple hassles.
Final Thoughts: Keyboardio Atreus
If I could wish for one enhancement in this product, it would be to add backlit keys showing the alternate functions of each key. I couldn't figure out how to enter a number without the instruction manual.
This isn't a keyboard for the many people now working from home due to a pandemic. But when this pandemic does end and people return to business travel, this product will be worth the extra space in your bag.
Want to see some other ergonomist-approved products?