FEM in STEM: Honoring Women's History Month
03/29/2021 Posted on March 29, 2021 | in Ergonomics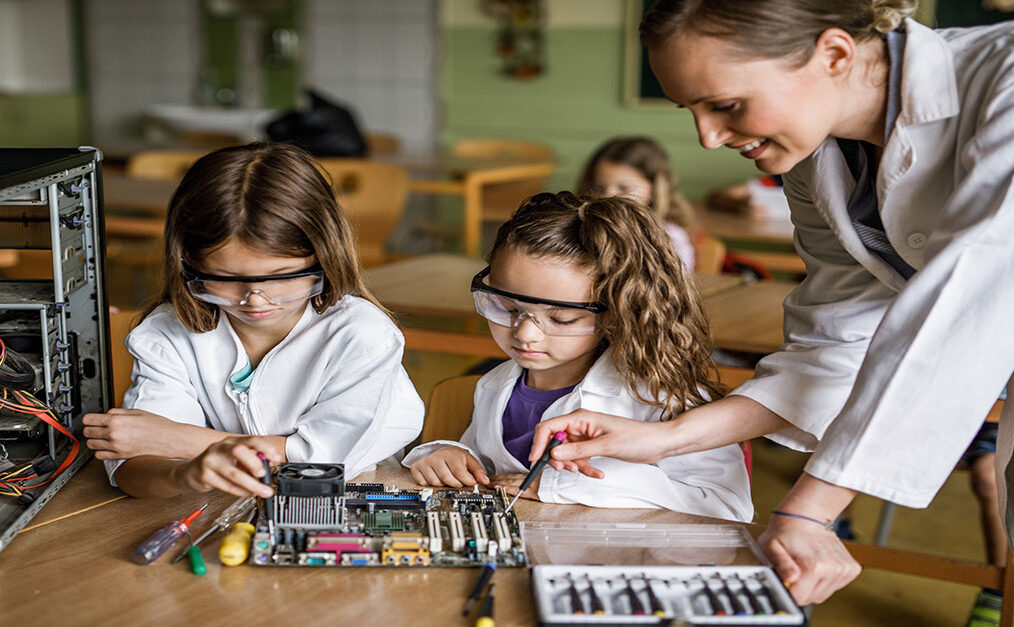 Studies have shown the disparity between the numbers of men and women in STEM (science, technology, engineering and mathematics) fields. In honor of Women's History Month, we wanted to recognize some of the powerhouse women who make up our strong team of colleagues at VelocityEHS. We're lucky to have their knowledge, critical-thinking and problem-solving skills and are proud that they represent our company. They always give our clients the highest level of service by assessing, planning, and supporting them as they implement their ergonomics program.
Jennie Dustin, Senior Manager, Consulting
My route into ergonomics was a bit odd. I was studying psychology at Colorado State University and became involved with the Formula Society of Automotive Engineers (FSAE) race car team. Then, my cognitive psychology class had a single lecture on human factors and ergonomics, and I realized this field was the perfect marriage between psychology and engineering. I was hooked, and then went on to get my master's in Occupational Ergonomics and Safety. I've been working in the field of ergonomics since 2009 and started with VelocityEHS in 2011.
I love using my problem-solving skills to make employees' lives better. It's so much fun to look at a workstation or process and come up with out-of-the-box ideas for how I can improve it. Knowing that I'm "improving the lives of the working population" is really gratifying!
It's so important for women to be in STEM because they bring unique perspectives and experiences to the table. Take Amelia Earhart, who has always been an idol of mine. She broke barriers by doing things that people not only thought women couldn't do, but that men couldn't do either! I appreciate that she used her fame as a pilot to advance women's rights. Rather than girls being told what they can't or shouldn't do, they need role models who demonstrate what can and should be done!
Mary Stoesser, Senior Manager, Consulting
I didn't grow up dreaming of a career in ergonomics. But I did dream of helping people, and I found the ways that people interact with their environments fascinating. I took a course in ergonomics in university, and then was lucky enough to start my career as an ergonomics intern with VelocityEHS before transitioning to a full-time consultant. I've been here for over 5 years, working with amazing people and learning first-hand how to apply science to real life. Ergonomics is intrinsic to our lives as humans! It's incredible how our influence on design has such a broad impact, from advancing business outcomes to enabling inclusivity and improving public health.
My degree in biological engineering isn't something I would've considered an option, if it wasn't for my older sister who did it first. We're both creative, but we also have an aptitude for science and problem-solving. I look up to my sister and her choices. So, without really knowing what an engineer did, I figured if she could do it, so could I. And get this—a few years later, our younger sister joined the same program, too!
In university, I was part of the Women in Science and Engineering club and got to see first-hand how fun and fulfilling engaging with young girls is, as well as how it inspires real change. STEM isn't always positioned in a way that's accessible for women, and having more representation fills a big gap there. I feel strongly that we should continue actively engaging girls in STEM opportunities to open worlds of possibility for them.
Ayla Yi, Enterprise Account Manager
I never wanted to be an astronaut when I was young, but I was a big fan of Roberta Bondar, Canada's first female astronaut. As children, we're not exposed to nor do we celebrate the lives of scientists—especially female scientists—enough. With the field of science, technology, engineering, and math being traditionally male-dominated, it's crucial that women stay in STEM to normalize these interests and career paths for future generations. Since the culture and tradition in the field may not be immediately welcoming to women, more encouragement is needed for them to enter the STEM field.
I first got into ergonomics in university, where I took a human factors course. I was fascinated by the minute details in the work environment that can have a large impact on the worker. I sought out internships in this field, and landed one with VelocityEHS, where I've been for the last 5 years. What I love most about my job in ergonomics is that simple adjustments and low-tech changes can revolutionize the way someone works for the better.
Christy Lotz, Senior Global Enterprise Account Executive
I've been surrounded by amazing female leaders and role models my whole life. My mom and sister within the four walls of my house, my aunts who all had STEM careers at high levels (controller, surgical care coordinator, teachers, business analyst, military service etc.) and my favorite teachers were all pivotal to my growth and development.
I entered the field of ergonomics at the coaxing of one of my professors at Dalhousie University in Halifax, NS, Canada. My professor was the faculty head of the ergonomics program at Dal and partnered with local industries and ergonomics consulting companies so that students could gain hands-on experience. I was introduced to VelocityEHS for an internship, and now I've been with VelocityEHS for 15 years, where I'm surrounded by more incredible female leaders.
It's still shocking to me that I now have two daughters of my own (2 and 5 years old) who are enrolled in a STEAM (science, technology, engineering, art and math) childcare facility. My husband and I recognize the importance of exposing a child to as much as possible to create opportunities for them to become excited and interested in a variety of topics. We want our kids to enjoy science, technology, engineering, art, and math and be able to apply difficult concepts to real-world experiences to make learning fun and applicable. I want my daughters to be exposed not just to STEAM concepts, but to get their hands dirty and gain problem-solving skills through project-based education.