Are You Stuck in the "Sad Safety Cycle?"
03/11/2021 Posted on March 11, 2021 | in Safety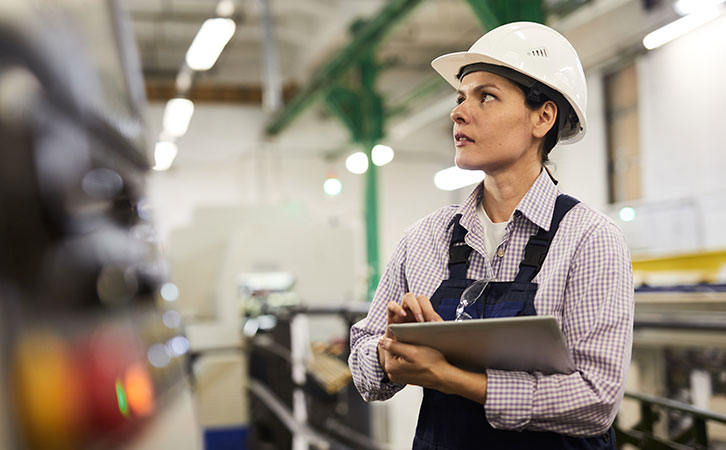 By Phil Molé, MPH
VelocityEHS is pleased to announce our new guide to help you "Get on the Sunny Side of Safety." It highlights common safety management challenges and the ways our Safety Management Solution can help you solve them.
Being stuck in the "sad safety cycle," as our guide calls it, is a situation I can relate to.
During much of the time that I was a Global EHS Coordinator in the manufacturing industry, I felt overwhelmed by my safety "to-do" list. From the time I walked into my cubicle in the morning and set down my coffee I was in motion, and unfortunately, not a lot of my time felt productive or efficient.
I had inspections to do, which I performed using paper checklists and clipboards, which would inevitably wind up with stains from my morning coffee. I had incident investigations and follow-ups to conduct, which meant more paper checklists and more coffee stains. Then it was time to do last minute planning for a safety meeting, respond to employee concerns about safety data sheets (SDSs) that were inaccessible or unavailable, the list goes on.
Even after we'd moved to electronic forms and a variety of software-based solutions, none of these different solutions interfaced or "talked to each other," which meant more work capturing all of the different corrective actions across our safety management system.
And then there was the problem of data visibility and reporting. Different methods for conducting different tasks meant that the data I needed wasn't all in one place. When there was important information I needed, like during an audit, it was difficult and slow to access. That meant just knowing where we stood in terms of safety performance on any given day was seriously hard work. Combined with the patchwork of different systems we used and lack of centralization, it was a huge effort to share reports and key performance indicators (KPIs) with workers and management. In turn, this caused many within the company to lack awareness of our safety programs, and even "tune out" of safety messaging entirely.
It was a vicious cycle. I understand how the lack of centralized systems and processes makes you feel like you're going it alone, getting you further and further behind on your safety tasks, and losing awareness and confidence in your safety programs, which makes you feel even more isolated and anxious.
Break the Cycle!
It doesn't have to be that way. With the right tools, you can break the sad cycle and enter the "success safety cycle." That's exactly what VelocityEHS designed our Safety Management Solution to do.
We've spoken with safety managers like you, and we know the challenges of managing safety in today's fast-paced environment. This is especially true for industries like manufacturing, food and beverage, pharmaceuticals and life sciences. Our Safety Management Solution gives you the support you need in the three fundamental areas that describe the "success safety cycle:"
Data-Driven Decision Making
Improved Engagement with Safety
The Power to Be Proactive
They say a picture is worth a thousand words, so be sure to download our brand-new guide, "Get on the Sunny Side of Safety" to help you identify whether you're in the sad safety cycle and what it means to be in the success safety cycle—and how to get there.
Download our new guide here.
Let VelocityEHS Help!
For more information about how we can help you, visit our Safety Management Solution page.