A Better Risk Assessment Isn't Enough
03/25/2021 Posted on March 25, 2021 | in Ergonomics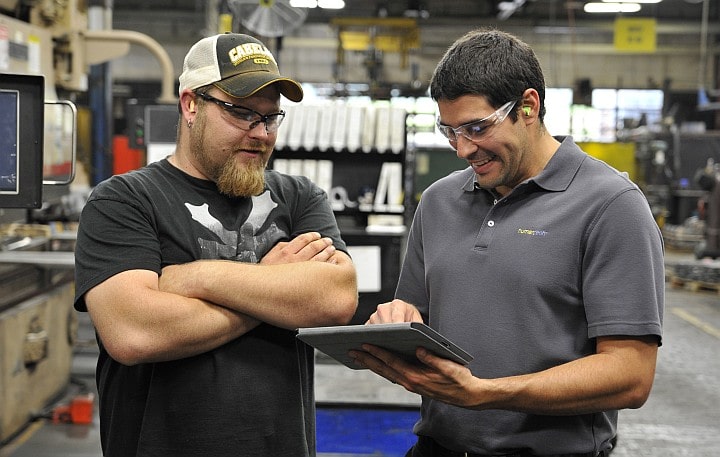 Having an accurate, easy-to-use ergonomics assessment tool for evaluating the risk of musculoskeletal disorders (MSDs) is valuable—requiring less time for training, mastery, and ongoing use. Historically, MSD risk assessment tools designed by non-ergonomists had to trade off accuracy and specificity to be viable for cross-functional ergonomics teams. Recent advances in artificial intelligence and sensorless motion capture have now surpassed traditional observation-based methods in both ease and accuracy.
As great as this new technology is, however, it may not make your ergonomics team more effective. The goal of your ergonomics process is to reduce employee injuries and to improve employee wellbeing and performance. Completing MSD risk assessments is only one small step towards this goal.
It's not just about the risk assessment.
I've worked with ergonomics teams for three decades. The biggest distinction between successful teams and those that struggle isn't the number of assessments they completed, it's how effectively and consistently the team used the results of the risk assessments to create changes in the workplace. Effectively turning assessment findings into change requires easy-to-use tools for the whole job improvement process, not just the assessment itself.
Since the ergonomics job improvement process begins with an MSD risk assessment, let's examine the key elements of a risk assessment tool for a non-specialist:
Minimize time to learn and master
Minimize time to evaluate each job
Maximize consistency of results regardless of assessor
Provide information to prioritize follow-up actions
Provide clear basis for completing root cause analysis of risk exposures
The technology for performing the assessment can address the first three elements, but the final two are determined by the specificity of the risk assessment methodology (the tool itself). This is important as you move to the next steps in the job improvement process.
One reason to conduct MSD risk assessments is to narrow the list of jobs that require focused attention. In order to accomplish this prioritization, you need an assessment methodology that provides sufficient differentiation of jobs, and an easy way to track and compare the results of multiple jobs. Manually maintaining an up-to-date risk prioritization is time consuming. The accuracy of that prioritization can also be diminished as the number of follow-up assessments, new jobs, and equipment changes pile up.
It's about what you do with the assessment results.
Once the original, large list of jobs has been narrowed down to the highest-priority jobs, the process of understanding the causes and selecting corrective actions begins. In the early stages of your ergonomics program maturity, you may not have needed a formal process for these steps. You may have had obvious, low-hanging fruit that could be quickly identified and changed. A formal documentation process might have taken just as long as some of the changes required. Obvious, impactful changes are limited. Without a formal process, ergonomics teams may shift their focus to easy changes that aren't having much impact.
Having a record of the causes and improvement ideas has the following benefits:
Makes it easier to communicate the improvement requests and reasons for the improvement to those implementing the improvement. Clear communication of the reasons (underlying causes) can lead to alternate ideas during the implementation process.
If a solution isn't accepted by employees, or isn't as effective as planned, having documentation of the causes and other ideas speeds up the process of developing an alternative solution.
Having information on causes and solutions from other locations readily available prevents wasting time on re-inventing the wheel.
This documented information is also important during new product and equipment design. Some ergonomics improvements are hard to implement on the current job, but will be easier to incorporate during a new design. The easier it is to compile and share this information with design teams, the more ergonomics elements you will see built into new designs.
Linking the improvements to the risk assessment in the same system can trigger when a follow-up assessment should be completed.
Achieving results in ergonomics requires more than a high-tech assessment method. The risk assessment tool needs to meet your prioritization and problem-solving needs. Surrounding that MSD risk assessment tool with a system that supports the entire job improvement cycle will make it easier to achieve the results you're seeking.