Tips for Sharing Ergonomics Programs
02/08/2021 Posted on February 8, 2021 | in Ergonomics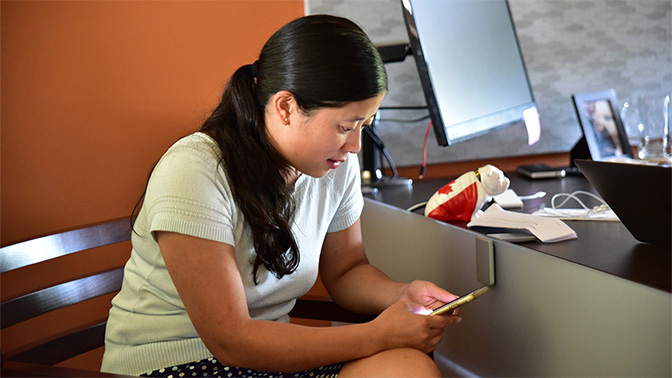 Have you advertised your office ergonomics program in several places, only to have your people say that they didn't know about it? After using every platform available, is it possible that over-communicating, using too many channels or not communicating directly to the right people could be the problem? Does the continuous information overload become white noise?
In an article in EHS Today, research found that having strong relationships with managers who were well-informed about safety and health programs had the highest positive impact on employees. Have you thought about how managers get that information? Even with emails and posts on internal social media and channels like Teams, the information still doesn't always seem to cascade down.
In my previous experience managing a large-scale office ergonomics program for a global oil and gas company, and while working from home due to COVID, I encountered this same issue. Although we'd publicized the remote ergonomics program through every avenue we could find, people still said that they didn't know the program continued after everyone transitioned to working from home.
So, we decided to try using our smaller networks, like the safety and administrative networks. After years of using communication systems like Microsoft Teams, Yammer or internal broadcasts, we discovered that our best outsource network was our administrative network! The company's administrative assistants formed a group where they shared best practices and information, which they then shared with their direct teams, friends and managers. We discovered that not only the employees, but also our managers, were getting the bulk of their information this way!
You can have the best ergonomics program with the best intentions, but if it isn't communicated to the intended audience effectively, it won't be utilized.
Here are some tips and lessons learned for effective communication with remote ergonomics programs:
Channels – Are there too many channels? Use smaller networks, internal social media and broadband internal. Know the audience for each channel you're addressing.
Frequency – Avoid over-communicating and becoming white noise. Partner with other services and promote on both a large and small scale. Find the right time and place.
Content – Focus on the title of the content as well as who the communication is from. Use specific titles that can easily be found later through searches in any platform (Teams, email or inter-office social media).
Connections – Cultivate connections with smaller networks and people who will share communications. People feel more connected and accountable to a personal email from someone they know than they do a broadcast email or generic source.