Fall 2020 Unified Agenda Gives Insight into OSHA Priorities
01/14/2021 Posted on January 14, 2021 | in Safety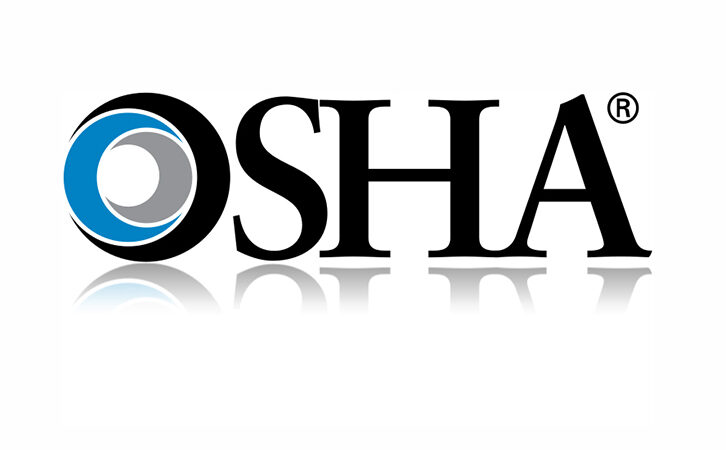 In November, the US Office of Information and Regulatory Affairs released its Fall 2020 Unified Agenda of Regulatory and Deregulatory Actions, which details the actions administrative agencies plan to puruse in the near and long term. This year's Unified Agenda is significant for being the last released under the Trump administration.
Among other agency actions, the Agenda indicates current priorities for OSHA including updates on some longstanding agency objectives. Here are some of the key OSHA initiatives that EHS professionals should prepare for as they begin the new year.

Hazard Communication Standard
Is it finally going to happen? For some time now, OSHA has been expressing an interest in updating its Hazard Communication (HazCom) Standard, last updated in 2012 when OSHA aligned it with Revision 3 of the UN's Globally Harmonized System of Classification and Labelling of Chemicals (GHS). The Revision 3 update began a phased-in transition timeline which first required chemical manufacturers to evaluate and reclassify the hazards of their products, and develop GHS-aligned safety data sheets (SDSs) and shipped container labels to provide to downstream customers and users. Employers were, in turn, required to update their own SDS libraries, provide workers with access to the new SDSs, and ensure that updated chemical hazard information was incorporated into their HazCom written plans and training. The GHS transition was finalized in 2016, with certain exemptions lasting into 2017 for those affected by delays in receiving updated SDSs and shipped container labels from suppliers.
The long-awaited notice of proposed rulemaking (NPRM) is set to update OSHA's HazCom Standard by aligning it with a more recent revision of the GHS. It should be noted that OSHA has consistently mentioned plans to align with Revision 7 in recent years, but there remains a possibility that the Agency would consider aligning with Revision 8. The item in the most recent Unified Agenda repeats language used in previous agendas that "OSHA is conducting rulemaking to harmonize the HCS to the latest edition (emphasis added) of the GHS and to codify a number of enforcement policies that have been issued since the 2012 standard." One possibility is that OSHA would issue an NPRM to align with Revision 7 while soliciting feedback from stakeholders as to whether they should include elements of Revision 8 before issuing a final rule.
Changes to HazCom could therefore potentially include updates that have been made to the GHS between GHS Revision 3 and Revision 8, which include changes to classifying health and physical hazards that would affect Appendices A and B, respectively, as well as changes to shipped container label elements such as precautionary statements allocated using Appendix C.
It's worth noting that if OSHA publishes an NPRM, it won't change compliance obligations immediately. There will be a public notice and comment period (typically 60 days) for stakeholders to weigh in, and OSHA will then need to take time to consider those comments, and develop and publish a final rule which may differ from the NPRM. Additionally, if OSHA charts a course similar to what it did with HazCom 2012, the eventual final rule will likely have a phased-in transition timeline. Even so, hazardous product manufacturers will need to reclassify their products, author new SDSs and develop new shipped labels reflecting changes in hazard classifications and label element allocations. That will prompt a wave of updated SDS documents that will likely affect downstream users, as new SDSs and containers with new shipped container labels enter their workplaces.
When will this happen? We'll have to see, since we're already past the estimated November 2020 date for the NPRM indicated within the Unified Agenda, and OSHA has previously given a number of targeted dates that never came to pass.
What can you do? As always, the best strategy is to make sure you're meeting HazCom obligations as they exist today. That's hard enough, considering that HazCom has been the second most frequently cited OSHA standard every year since 2012. To help make sure you're in compliance with current HazCom requirements, sign up to watch our on-demand webinar GHS/HazCom: Maintaining Compliance and Preparing for Future Changes.
Other Planned OSHA Actions
The Fall 2020 Unified Agenda indicates the following additional significant planned actions by OSHA:
Silica: OSHA's silica rule for the construction industry includes Table 1, which lists common construction activities that, if conducted as described in the table and with the listed controls in place, would not be anticipated to result in significant exposure, and therefore would not require the employer to conduct an exposure assessment. OSHA has a planned proposed rule for March 2021 which may update Table 1 to include additional controls not currently listed in the table, or revise existing controls based on stakeholder feedback on their efficacy obtained through a previously issued request for information (RFI).
Walking Working Surfaces Rule: OSHA states that it intends to issue a NPRM in April 2021 to clarify requirements contained in its walking working surfaces standard for stair rail systems. The planned NPRM is coming in response to feedback from stakeholders that the handrail requirements are not clear.
Cranes and Derricks: OSHA plans to issue an NPRM to revise a number of elements of the Cranes and Derricks in Construction Standard. The planned changes would broaden the exclusion for forklifts carrying loads under the forks from "winch or hook" to a "winch and boom," add some definitions of terms inadvertently omitted from the standard, and clarify some of the language used.
Powered Industrial Trucks: OSHA plans to issue a proposed rule by March 2021 to revise requirements for the use, maintenance, training and operation of powered industrial trucks.
Emergency Response: The Unified Agenda indicates that OSHA is in the prerule stage of updating some of its standards concerning emergency preparedness and response, acknowledging that many of the current standards were first issued decades ago and no longer reflect industry best practices. OSHA is currently evaluating how to update those standards based on information gathered through an RFI and recent stakeholder meetings.
Will OSHA's Priorities Change?
Of course, we should note that this most recent Unified Agenda is the last to be issued under the outgoing Trump administration. With a new administration beginning next week as of the time of this writing, priorities may very well change.
For example, President-Elect Biden has stated a commitment to hiring more OSHA Compliance Health and Safety Officers (CHSOs) to enable federal OSHA to increase inspection and enforcement actions. Biden has also expressed an interest in asking OSHA to issue an emergency standard on COVID-19. To date, several states with OSHA-approved state plans have already issued their own standards.
On a related note, we may see more movement on an infectious disease standard. OSHA has gone through several of the steps toward such a standard over the last decade, including publication of an RFI in 2010 and a Stakeholder Summary Report in 2011, and the initiative has been in "long term status" priority since 2017. Should OSHA prioritize an Infectious Disease Standard, we may see more movement on an NPRM, which would set the stage for new compliance obligations regarding management of infectious disease exposure risks and cases in the workplace.
As always, the best strategy is to take an active approach to managing workplace safety. Modern EHS software can not only help you complete your most important EHS tasks more quickly and efficiently, but also give you greater visibility of your EHS data to drive better decision making, and the agility to evolve with changing regulations and best practices.
Let VelocityEHS Help!
If you're looking to improve your SDS/Chemical management systems and ensure compliance with OSHA's HazCom requirements, we can help. Our SDS/chemical management solution lets you easily keep your SDS library current so you'll be better prepared whenever a wave of updated documents starts as a result of an update to the HazCom standard. You'll also be able to provide immediate, 24/7 access to SDSs for your entire workforce, including emergency backup options.
In addition, our Safety Management Solution offers industry-leading EHS management capabilities right out-of-the-box. It's especially valuable for workplaces in the manufacturing sector, with features to more effectively manage the most common manufacturing EHS tasks including SDS management, safety meetings, job safety analyses (JSAs), corrective actions, inspections and incident recordkeeping. User-configurable dashboards serve up the most important and actionable safety indicators at-a-glance, helping you save valuable time and effort. Users can also create custom reports and schedule them for distribution to the right people, while spending less time responding to information requests. It's the simplicity and agility you need to keep up with your EHS tasks even as the regulatory landscape continues to change.
Contact us anytime to learn more about how we can help your workplace become safer and more sustainable.