Australia Begins Transition to GHS Revision 7 – Part 2
01/21/2021 Posted on January 21, 2021 | in Safety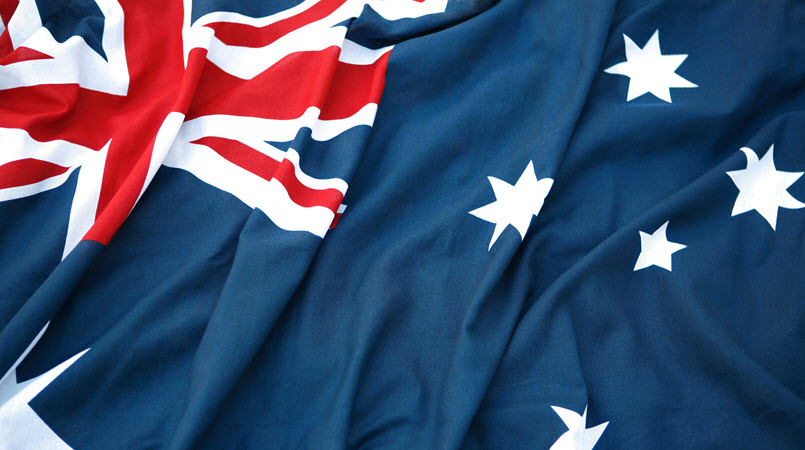 On January 1, 2021, Australia began a 2-year transition of its hazard communication regulations to align with Revision 7 of the UN's Globally Harmonized System of Classification and Labelling (GHS). The transition, which will finish on December 30, 2022, brings a number of changes to the classification of chemical product hazards and the information that must be included on safety data sheets (SDSs) and shipped container labels for chemical products.
Let's take a closer look at Australia's alignment with Revision 3 and the changes it brings.
Background
Australia first aligned the hazard communication regulations within its Model Work Health and Safety Regulations (WHS) with Revision 3 of the GHS in 2012, the same year that US OSHA aligned its HazCom Standard with Revision 3 of the GHS. That alignment took place over a five-year transition timeline that ended in 2017.
By the time the transition had finished, the UN had already published more recent editions of the GHS Purple Book, which is currently on Revision 8, and is expected to publish Revision 9 later in 2021. As a result, the Australian government soon began planning a second transition. Safe Work Australia initially planned to begin a 2-year transition process to align with GHS Revision 7 on July 1, 2020, but due to the global COVID-19 pandemic, they postponed the beginning of the transition to January 1, 2021 to give affected parties additional time.
What's Changing?
The Model Work Health and Safety Regulations (Hazardous Chemicals) Amendment 2020 published in September 2020 amends the model WHS Regulations to implement the Globally Harmonized System of Classification and Labelling of Chemicals Revision 7 (GHS 7).
Some of the major changes going into effect include:
The 'Flammable Aerosols' hazard class is renamed 'Aerosols' and will incorporate non-flammable aerosols in new category 'Aerosols Category 3'
The existing Flammable Gas category has been divided into two new categories: (Flammable gas Category 1A and Category 1B). Under Flammable Gas Category 1A, three new flammable gas categories are established for pyrophoric gas, chemically unstable gas A, and chemically unstable gas B
The introduction of a new hazard class for desensitized explosives
Updated precautionary statements for additional clarity of hazard information, and to provide greater flexibility in their use, including combining precautionary statements if it does not affect the safety information.
Alongside Australia's transition to GHS 7, the amendment clarifies the definition of 'hazardous chemical' under the model WHS laws to ensure it captures all Category 2 eye irritants, including those that fall under Category 2B. This will be done by removal of Category 2B eye irritants from the list of exempt hazard classes and categories. It should be noted that sub-categorization of eye irritants is permitted but not mandatory in Australia. Because Category 2B sits within Category 2/2A, manufacturers may instead classify a Category 2B eye irritant into Category 2/2A and use its associated hazard communication elements.
The official transition timeline began on January 1, 2021 and will end on December 30, 2022. The two-year transition period will allow time for manufacturers and importers to prepare new classifications, labels and SDS for their hazardous chemicals and ensure classifications, labels and SDS are based on the most up-to-date system of classification and hazard communication. These changes will help keep Australia in-line with key chemical trading partners who are also adopting GHS 7, including Canada and the United States.
During the transition, manufacturers and importers may use either GHS Revision 3 (current standard) or GHS 7 for classification, but beginning January 1, 2023, only GHS 7 may be used.
Safe Work Australia has published several information sheets on the adoption of GHS 7, which are available at this page. These information sheets provide more detail about the classification and labelling requirements for hazardous chemicals, as well as the duties of the manufacturers, importers, suppliers and users of hazardous chemicals.
What Should I Do?
If you are a chemical manufacturer or importer in Australia, it is a good idea to begin reviewing and updating the classifications, labels and SDS for your chemicals now. This is particularly important if you import or manufacture those chemicals directly affected by the amendment, including:
flammable gases
pyrophoric gases
chemically unstable gases
non-flammable aerosols
desensitised explosives, or
Category 2 eye irritants
If you are an employer in Australia, you should also prepare for the eventual influx of new SDSs and shipped container labels. You'll want to start planning how to manage your SDS library, and how to update your workplace chemical safety training to reflect changes brought through this re-alignment with GHS 7.
Let VelocityEHS Help!
Chemical/SDS management software from VelocityEHS helps companies worldwide to meet their hazard communication obligations. No matter where you are in the chemical supply chain, we can give you the support you need. If you're a manufacturer or importer, we can help you to author SDSs aligned with Australia's updated requirements, and if you're an end-user of hazardous products, we give you the ability to more easily keep your SDS library up-to-date and provide your entire workforce with immediate SDS access from anywhere, at any time.
As always, please feel free to contact us to find out more about how we can help you.