"GHS/HazCom: The Game" Recap from Wisconsin Safety Council's Virtual Conference
09/11/2020 Posted on September 11, 2020 | in ESG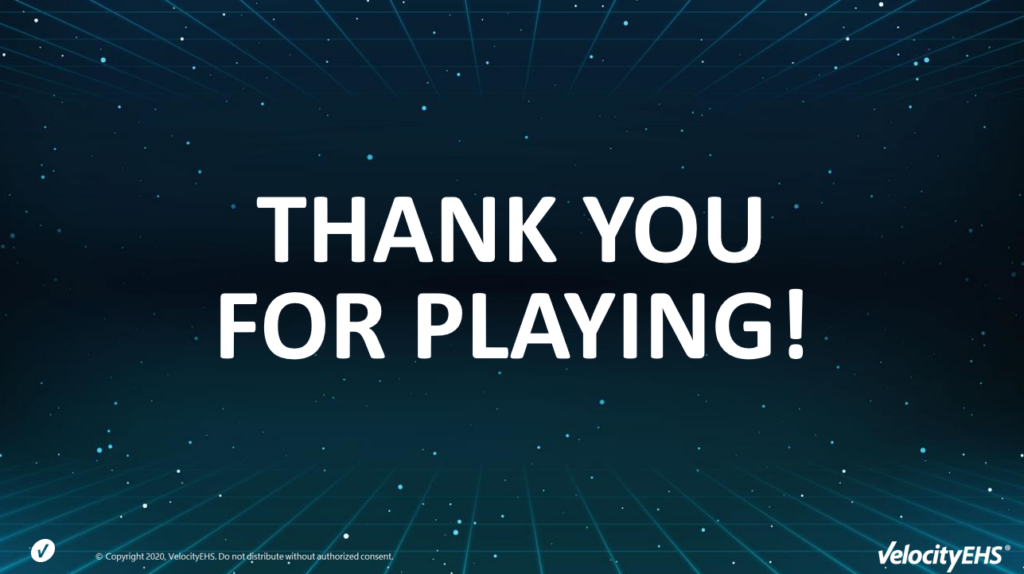 Did you miss our session at the Wisconsin Safety Council's virtual conference last week? Here are some key takeaways.
The session, "GHS/HazCom: The Game – Can You Pass the Compliance Test in 2020?", launched during the conference on September 1. Greg Duncan, an EHS & Sustainability Expert for VelocityEHS, provided attendees with an interactive experience to test their GHS/HazCom knowledge.
For the past seven years, HazCom has continuously ranked number two on OSHA's Top 10 List of Most Frequently Cited Standards. "HazCom has been around for a long time, and it still gives employers challenges when it comes to making sure they have their bases covered in terms of compliance," Greg stated during the presentation.
Over the course of an hour, Greg used a series of engaging gamification techniques to test participants' knowledge of:
HazCom standards and compliance
Safety Data Sheets
GHS hazard pictograms
Workplace and shipped labels
If you missed this one-of-a-kind presentation, attend our next showing! Phil Molé, an EHS & Sustainability Expert for VelocityEHS, will be presenting it at the virtual MN/SD Safety & Health Conference on Tuesday, October 20, at 1:30 P.M. Central Time. Phil will also present "OSHA Recordkeeping and Electronic Reporting: What Goes Wrong?" at the conference on Monday, October 19, at 11:15 A.M. Central Time.