VelocityEHS Safety Management Solution Launched During Safe + Sound Week
08/14/2020 Posted on August 14, 2020 | in Safety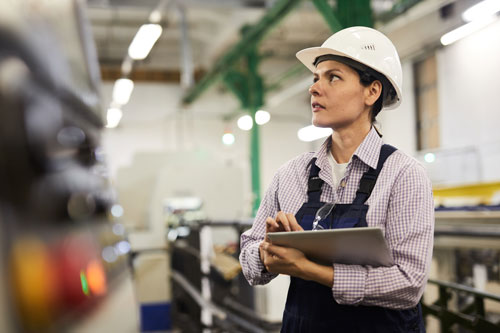 This week during OSHA's Safe + Sound Week, VelocityEHS was proud to release its new Safety Management Solution to help manufacturers simplify their safety management processes. This software provides small to mid-sized manufacturers the tools to manage important key tasks and keeps employees safe. The solution includes:
– SDS/Chemical Management
– Job Safety Analyses (JSAs)
– Incident Management
– Custom Dashboards Interactive Reports
– Inspections
– Safety Meetings
– Action Management
Benefits to Manufacturers
Data-Driven Decision Making
– Quick access to good data
– Dashboards and notifications that improve action management and visibility
– Customizable reports that simplify reporting tasks
– Ability to save time by scheduling distribution of reports and data to stakeholders
Worker Engagement and Participation
– Ability to schedule safety meetings, log minutes, carry over pending topics, and track action items
– Equip workers to report workplace incidents and complete custom inspection checklists from a mobile device
– Give workers the ability to conduct Job Safety Analyses (JSAs) to assess workplace risks and promote worker engagement
Compliance Streamlining
– Access to SDSs, online and offline, to meet OSHA's HazCom Standard and Recordkeeping Standard
– Generate OSHA Forms 300, 300A, and 301
– Generate a .csv file of 300A for direct submission to OSHA via the Injury Tracking Application (ITA), if you are covered by OSHA's electronic injury and illness reporting rule.
This cloud-based solution is available across any device and gives you access to all the data and information anywhere, anytime, on the VelocityEHS platform.
Visit this solution page to find out more about VelocityEHS' Safety Management Solution.
Also be sure to check out all of the ways VelocityEHS has participated in OSHA's Safe and Sound Week, and what is still to come!