New Infographics: Why You Should Care About Industrial Ergonomics
07/06/2020 Posted on July 6, 2020 | in Ergonomics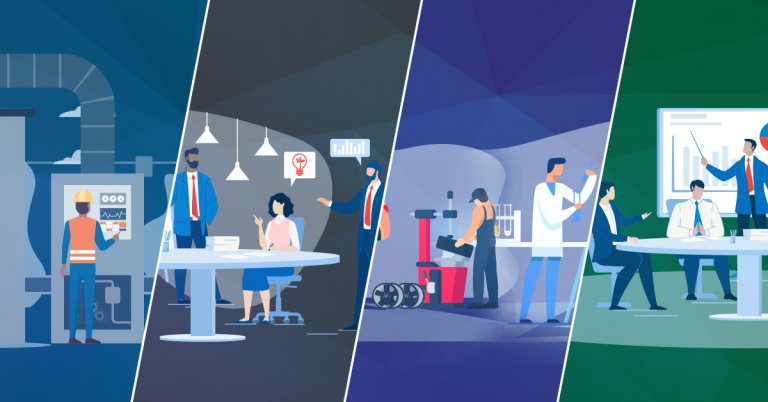 Communicating the value of ergonomics to business stakeholders is a critical part of an ergonomics initiative. As environmental, health, safety, and sustainability professionals, our goal is to improve the lives of the global working population. To maximize the positive impact on the working population, we must satisfy business stakeholders; to gain their support, we need to learn how to speak their language and to communicate the return on investment of good safety management.
Ergonomics Infographics
We understand that your stakeholders are spread out across departments, including the C-Suite, Health and Safety, Human Resources, and Operations, and therefore have different goals and "speak different languages". Preparing tailored facts and figures to explain to each of your colleagues in various roles why they should care about ergonomics is a tall order, and you shouldn't have to do it alone. We've created four infographics to help make these conversations easier for you. Download infographics one at a time to share with your teammates or download the whole series of four infographics at once.
In business terms, value is commonly defined as the importance or worth to the operation.
Effectively communicating the value of ergonomics to all stakeholders starts with providing a clear and concise definition of ergonomics. In simple terms, ergonomics is defined as designing the workplace to match people's capabilities. The goal of ergonomics is to optimize human performance.
When ergonomics is done right, and human performance is optimized, there are two primary positive outcomes: improved employee well-being and enhanced business performance, both of which can be measured in various ways. These four infographics demonstrate how the implementation of a sustainable ergonomics process can positively impact your business, and they are thoughtfully packaged to include the metrics that will resonate best with your stakeholders in each department.
We hope you find these resources useful as you begin to have conversations about ergonomics in your organization. If we can provide additional help, please let us know!