OSHA ITA Recordkeeping & EPA EPCRA Tier II Reports are Now Due!
03/02/2020 Posted on March 2, 2020 | in Environmental Compliance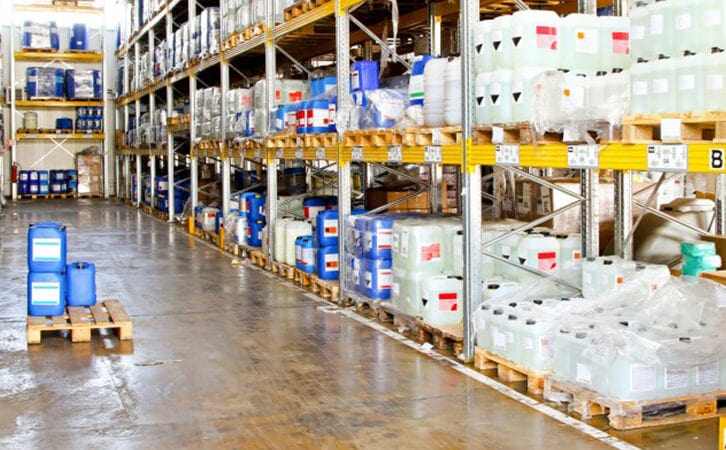 OSHA ITA Submission Deadline
VelocityEHS is reminding employers covered under OSHA's Improve Tracking of Injuries and Illnesses Final Rule, that their form 300A injury and illness data must be electronically submitted to OSHA's Injury Tracking Application (ITA) by today, March 2nd.
If your workplace has more than 250 employees, or if you have between 20 and 249 employees and operate in certain high-risk industries, you are covered under OSHA's electronic injury and illness reporting requirements.
Do you have questions about OSHA recordkeeping compliance or how to submit your form 300A data to OSHA's ITA? Watch our VelocityEHS webinar "OSHA's Recordkeeping Standard: Your Guide to Compliance."
EPCRA Tier II Reporting Deadline
For facility operators who have Tier II chemical inventory reporting requirements under Section 312 of the Emergency Planning & Community Right-to-Know Act (EPCRA), the deadline for Tier II submission was March 1st.
EPA requires facilities that store hazardous chemicals above threshold reporting quantities to annually submit information about the types, quantities and locations of hazardous chemicals stored on-site. This information is then used by local and state emergency responders to prepare for the event of chemical emergencies and minimize risk to the community.
EPCRA Tier II reporting can be a complex task, especially for facilities that store large numbers of reportable chemicals, or who store certain listed extremely hazardous substances (EHSs). If you've got questions about EPCRA Tier II reporting requirements and wondering how to simplify compliance, watch our VelocityEHS webinar "EPA Tier II Reporting: How To Ensure Compliance with Updated Requirements."
Regulatory Reporting Made Simple with VelocityEHS
VelocityEHS solutions help reduce the time and effort required for compliance with a variety of regulatory reporting requirements including OSHA recordkeeping, ITA submission, and even EPCRA Tier II reporting requirements.
Our Incident Management solution allows you to instantly generate OSHA 300A injury and illness recordkeeping forms, then export to a standard .CSV file for fast and easy electronic submission to OSHA's Injury Tracking Application (ITA).
VelocityEHS chemical management module offers detailed container-level inventory management tools and robust regulatory cross-referencing features that make it easier to complete and submit EPCRA Tier II reports. Users can quickly generate Tier II forms in electronic format that can be directly uploaded to EPA's Tier2 Submit reporting application.
To see firsthand how VelocityEHS can help you make next year's OSHA ITA and EPA Tier II report submissions fast and easy, Request a Demo today!