How to Pick Industrial Ergonomics Software
03/12/2020 Posted on March 12, 2020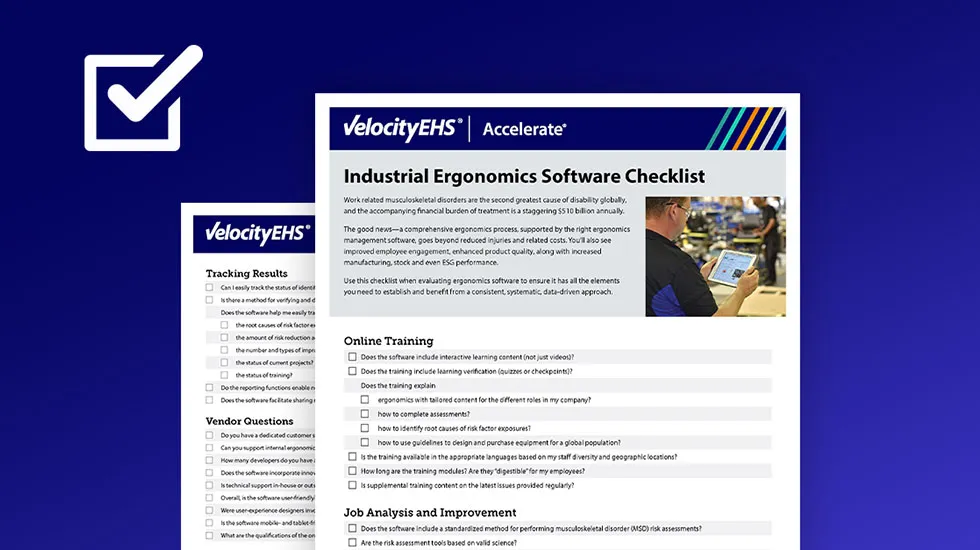 Are you evaluating software to help manage your global or multi-site ergonomics process? If your answer is yes, you've come to the right place. Musculoskeletal disorders are the second greatest cause of disability globally, and the accompanying financial burden of treatment is a staggering $510 billion annually.
Facing that reality, it's understandable that you want to reduce injuries and create a safe environment for your employees. Establishing a formal ergonomics process is the way to achieve that, and leveraging technology is how you can provide consistent training, a common method, tools, and metrics across your organization.
The Benefits of Ergonomics Software
When ergonomics is done right, you can expect to see improved employee well-being and enhanced business performance along with the following positive outcomes:
Reduced musculoskeletal disorder risk
Fewer first aid cases and modified duty cases
Reduced employee turnover
Reduced employee absenteeism
Better manufacturing performance
Higher product quality
Better stock performance and corporate social responsibility
Better corporate credit rating
How Do I Choose the Right Ergonomics Software?
Use this checklist, covering topics like online training,  job analysis and improvement, tracking results, and vendor questions, to make sure you're selecting software with all the appropriate elements for building a consistent, data-driven ergonomics process.