VelocityEHS Offering HazCom Support for Disaster Relief Organizations, Businesses and Others Impacted by Recent Natural Emergencies
01/13/2020 Posted on January 13, 2020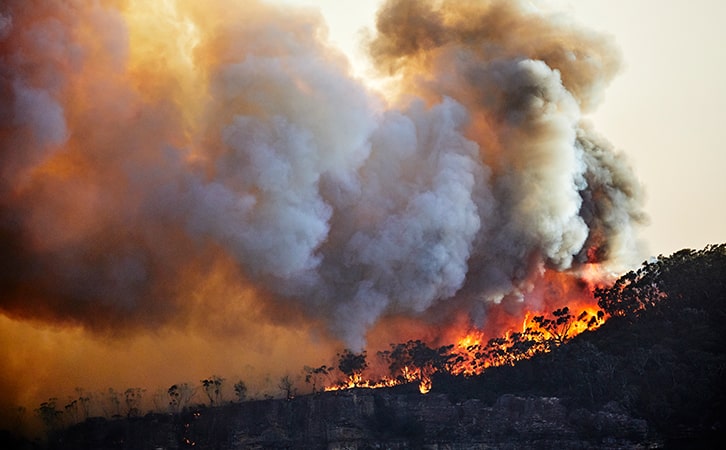 For a limited time, VelocityEHS is providing disaster relief organizations, emergency responders and local businesses affected by the wildfires in Australia and earthquakes in Puerto Rico access to our VelocityEHS safety data sheet (SDS) library at no cost.
All customers and non-customers in these regions can visit www.ehs.com/disaster and search through the millions of safety sheets in the VelocityEHS database to locate critical safety information for hazardous chemicals released during these natural disasters.
There When It Matters the Most
When natural emergencies threaten local infrastructures, communities require additional help to protect people from hazardous chemical releases and their related health effects. Safety data sheets contain accurate information about the health and environmental risks associated with these substances.
VelocityEHS' award-winning Disaster Relief Hazardous Chemical MSDS/SDS Access program has helped thousands of emergency first responders, businesses and others retrieve hazardous chemical safety documents that become unreachable after a spill or other disaster occurred. Previously supported natural disasters include Hurricane Harvey (2017), Hurricane Maria (2017), Hurricane Florence (2018) and Hurricane Michael (2018).
Let VelocityEHS Help
Those impacted by the wildfires in Australia and earthquakes in Puerto Rico are encouraged to visit www.ehs.com/disaster to access the VelocityEHS SDS online library. Businesses and organizations do not need to be current customers to receive access. A dedicated toll-free telephone number (1-844-308-7011) has also been set up to help those who need a safety data sheet, but don't currently have internet access.