New Video Highlights OSHA Inspection Process and Procedures
10/28/2019 Posted on October 28, 2019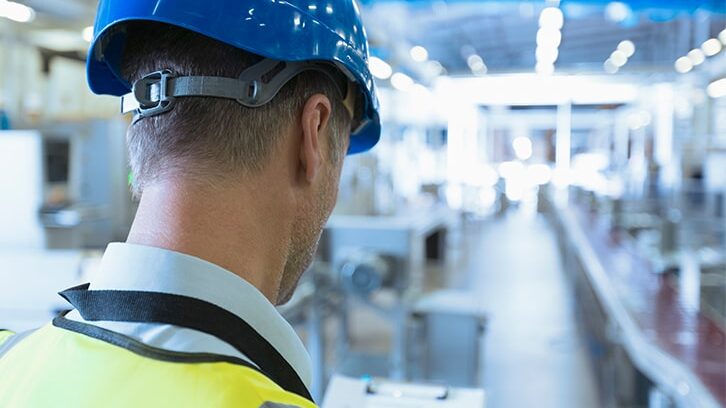 OSHA recently released a new five-minute video that provides a general overview of what occurs during each of the three phases of its inspection process, including the opening conference, walkaround and closing conference.
Those who have been through an OSHA inspection understand how stressful a situation it can be. During an inspection, OSHA's certified safety and health officers (CSHOs) will examine your worksite, health and safety management programs, employees, records and other health and safety-related documents with a high degree of scrutiny. The only way to ensure you're prepared for an inspection, avoid costly fines and able to minimize your risk of non-compliance is by maintaining that same rigorous attention to detail.
A systematic way of evaluating your people, processes, policies and other aspects of compliance will help you better prepare your workplace for an OSHA inspection. A helpful tool to get you started with this is an inspection preparation checklist. Our OSHA Inspection Preparation Checklist helps you inventory the required elements for compliance, and identify any gaps that need to be addressed ahead of an inspector arriving at your facility.
Click Here to Download the OSHA Inspection Preparation Checklist!
Performing your own formal inspections before an OSHA inspector even steps foot into your facility will help you determine whether your workplace is operating safely, efficiently and in compliance with applicable requirements. In fact, performing inspections of various types is required by numerous environmental and occupational health and safety regulations. They also serve to assess compliance with internal business standards, measure progress toward completion of company goals and objectives, and are a valuable tool for driving continuous improvement.
The VelocityEHS Audit & Inspection module gives you a powerful all-in-one inspection management system that can form the foundation for a highly effective workplace inspection program. Easy-to-use features and intuitive mobile inspection capabilities make it simple for users of all levels to perform inspections, schedule and track corrective actions, and share inspection results throughout the organization — instantly.
During your inspection and audit process, you may uncover the need for employees to be better trained on the hazards, systems, processes, tools, equipment and perhaps regulations pertaining to their work environment.  Training is a critical but commonly overlooked compliance requirement.
Our comprehensive On-Demand Training software offers an extensive library of training courses across a wide variety of EHS topics to help ensure training compliance and employee safety. The flexible lesson format allows employees to learn at their own pace, while feature built-in quizzes evaluate performance to create an interactive learning experience that improves training retention. In addition to our extensive EHS training library, you get powerful eLearning tools that simplify the tracking, evaluation, and documentation of employee performance that help identify training gaps and allow you to quickly and easily demonstrate compliance with your regulatory training obligations during an inspection.
While knowing what happens during an OSHA inspection is helpful, nothing compares to ensuring you and your people are always prepared for the possibility that an OSHA inspector will enter your workplace. Take the necessary steps now to ensure you're ready and in compliance.
Request a Demo today to find out how VelocityEHS can help!