Our New Guide Helps You Know Which Chemicals Require a Safety Data Sheet
04/12/2019 Posted on April 12, 2019 | in Safety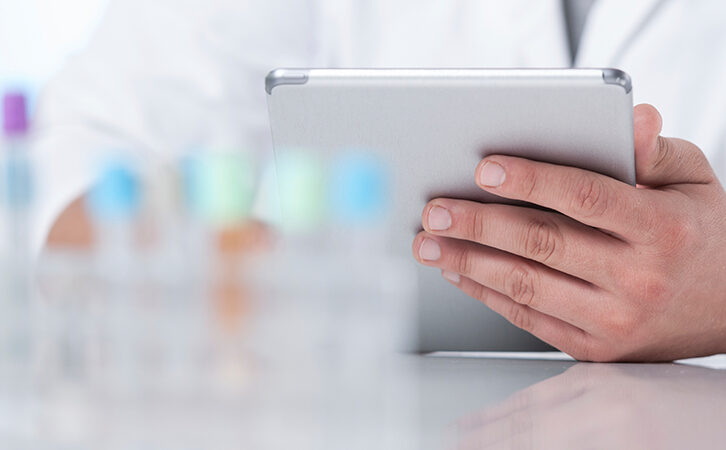 Most EHS professionals know that they need to have safety data sheets (SDSs) for the chemicals in their workplace, but often wonder if they need to have SDSs for all of their chemicals. If they do not, what are the exceptions and when do they apply?
At VelocityEHS, we get this question often. That's why we put together a definitive resource to help EHS stakeholders like you better understand your SDS requirements.
Our new guide "Does This Product Require a Safety Data Sheet?" summarizes key information about SDS requirements from the HazCom standard, as well as OSHA guidance documents. We designed the guide to be a "go-to" resource with answers to common questions, and details about where to obtain additional information from OSHA's regulations.
By downloading and using our guide, you'll learn about:
Nuances of SDS requirements for closed containers and consumer products
OSHA's guidance on office products
Products listed as exempt from SDS requirements in the HazCom Standard
Looking for additional HazCom support?
Our SDS / Chemical Management platform gives you total visibility and control over the chemicals in your inventory, making it easy to give your entire workforce access to SDSs anytime, anywhere. In addition, our chemical ingredient indexing features help you understand precisely what's in your chemical products, and automatically flag ingredients that are subject to regulatory requirements, such as EPCRA.
Need help completing or updating your chemical inventory? Why not try our On-Site Chemical Inventory Audit service and let us do the heavy lifting for you! Our experts will go to your location to create a site-specific chemical inventory, letting you know exactly what chemicals you have, how much you have and where they're stored. During the inventory process, we'll capture each chemical's Product Name, Manufacturer Information, and Product Code (if applicable), giving you an accurate snapshot of your entire chemical footprint. We can also determine if you're missing any SDSs and help you track them down.
For an overview of OSHA's GHS-aligned HazCom Standard, including discussion of the nuances of labeling and SDS management, why not attend our popular GHS/HazCom webinar?
We develop our platform and our guidance resources, including this new SDS requirements guide, based on the feedback of EHS professionals just like you, so your feedback is always welcome. Please feel free to contact us to share your thoughts or learn more about the ways we can help you meet your safety and sustainability goals.
To experience for yourself why more than 15,000 companies and 10 million users worldwide trust VelocityEHS to help them manage compliance and keep their workplaces safe, Request a Demo today.