Anhydrous Ammonia Spill Reminds Us of Importance of HazCom and Emergency Planning
04/25/2019 Posted on April 25, 2019 | in Safety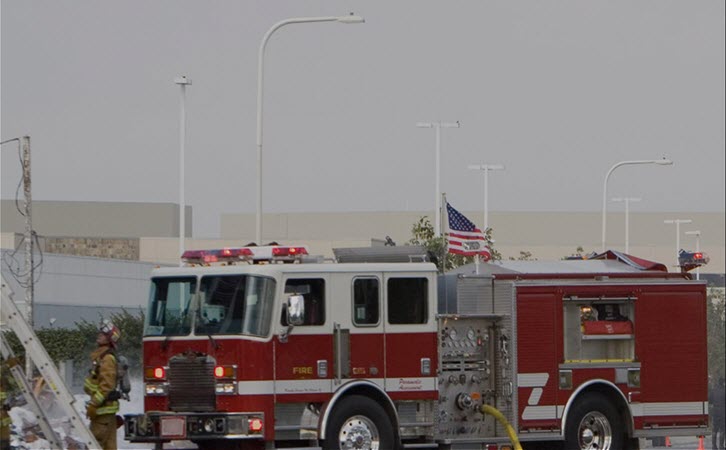 A spill of anhydrous ammonia in Beach Park in Lake County, Illinois on Wednesday, April 25 has resulted in the closure of several area schools and at least 32 people being hospitalized so far. As of this time, the cause of the spill is still under investigation.
Area news reports indicate that the Lake County Sheriff's office received a 911 call at about 4:30 am about a chemical spill near Green Bay Road and 29th Street. Deputies who responded to the call noted anhydrous ammonia leaking from a tanker, and had to back away from the scene because of the overwhelming odor. Local firefighters then began a hazardous materials response, and reportedly rescued several people who had been on the ground near the spill location.
According to the Center for Disease Control (CDC), anhydrous ammonia exposure can cause a range of symptoms such as ear/nose/throat irritation, breathing difficulty, pulmonary edema, burns/blisters, or even death at high concentrations. Because of these exposure risks, Beach Park officials notified anyone living within a one-mile radius of the spill to stay indoors, close their windows and doors, and turn off their air conditioning or ventilation systems.
This most recent chemical spill is a powerful reminder of the importance of knowing the hazards of your chemical inventory and having fast access to safety data sheets (SDSs) along with an effective system for sharing hazard information with first responders and the larger community. Gaps in availability of hazard information prevent emergency responders from having the proper personal protective equipment and response strategies in place when they arrive at the scene, which places their lives and the lives of those they protect at risk.
Emergency planning isn't only something that first responders do, or that companies have to do because regulations say so. It's something that an entire community does for itself. As members of a community, we have an obligation to get it right, which means keeping our chemical inventories up-to-date, and being able to quickly access and share key hazard information at all times.
Let VelocityEHS Help!
Consider the advantages a modern cloud-based chemical and SDS management module from VelocityEHS would give you in strengthening your emergency plans and streamlining emergency information sharing. Our Plan 1 service even gives you the ability to map your chemical storage locations onto a footprint of your facility and share that information with emergency responders, making it that much easier for them to develop a safe and effective response strategy in the event of a serious incident.
For more information about how you can strengthen your emergency planning and strengthen communications with your community, please feel free to check out our on-demand webinars.