Canada's Adoption of GHS & WHMIS 2015: What to Expect in 2019
03/19/2019 Posted on March 19, 2019 | in Safety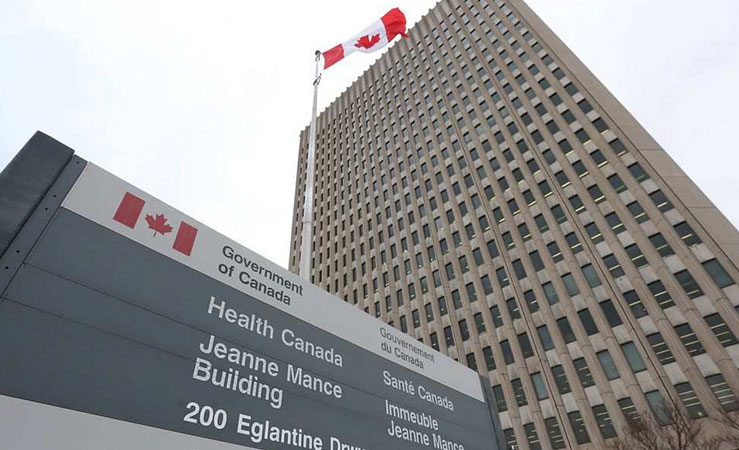 Canada's adoption of GHS — the UN's Globally Harmonized System for Classification & Labeling of Products — has introduced the most significant changes to the Workplace Hazardous Materials Information System (WHMIS) in nearly thirty years. It's not surprising then that so many workplaces are still confused about the new WHMIS 2015 requirements and how to ensure compliance. For example, did you know that there's a WHMIS 2015 compliance deadline coming up in 2019?
Health Canada began its gradual phase-in of WHMIS 2015 requirements back in 2015, with requirements for Canadian hazardous products suppliers and non-federally regulated employers coming into force during 2018. The compliance deadline for federally regulated workplaces is currently scheduled for June 1, 2019, after which the majority of workplaces throughout Canada will be required to meet the new GHS-aligned WHMIS 2015 requirements.
We say the "majority" of workplaces because WHMIS 2015 requirements for employers are established and enforced at the provincial/territorial level, and Nova Scotia is the only Canadian province that has yet to publish its revised OH&S regulations. Until those regulations are published, uncertainty exists as to what the WHMIS 2015 requirements for employers in Nova Scotia will be, and when they will come into force.
What's New in WHMIS 2015?
Numerous elements of WHMIS have changed under the new 2015 requirements. The most notable changes with WHMIS 2015 include the introduction of GHS safety data sheets, GHS pictograms, GHS labels, and all-new GHS / WHMIS classification criteria for product hazards.
If you've got questions about these changes or other WHMIS 2015 requirements, be sure to register for our free VelocityEHS webinar "WHMIS 2015 Deadlines Have Passed: Are You in Compliance?" Attendees will get a detailed overview of WHMIS 2015 topics including:
GHS Safety Data Sheets (SDSs)
GHS Labels
GHS Pictograms
GHS / WHMIS classification of product hazards
Best practices for WHMIS 2015 compliance
Future Changes to WHMIS
The Regulatory Cooperation Council (RCC) between Canada and the U.S. continues to work toward its stated goal of further alignment between the two countries' respective hazard communication standards – WHMIS 2015 in Canada and HazCom 2012 in the United States. As far back as late 2017, the U.S. had expressed its intent to update the HazCom 2012 Standard to align with the more recent Revision 7 of the GHS, and in May 2018, Canada announced that it would also seek to align with Revision 7 in order to support that alignment. At present, Health Canada is developing its proposed revisions to WHMIS 2015 requirements, and Canadian stakeholders can expect the opportunity to provide comments on the regulatory proposal during the Canada Gazette, Part I public comment period that is currently slated for winter of 2019
Let VelocityEHS Help!
WHMIS 2015 represents the first major change to hazard communication in Canada in almost three decades, and with all of the deadlines, delays, differences in provincial and territorial regulations, and proposed updates on the horizon, it's easy to see why so many workplaces are finding it hard to make sense of their requirements. The VelocityEHS SDS / Chemical Management module offers businesses like yours powerful, easy-to-use and cost-effective software tools that help you simplify WHMIS 2015 compliance and ensure the safety of your workforce.
Request a Demo today to learn more about our award-winning SDS and chemical management solutions and be sure to visit our White Papers & Guides page for additional free chemical safety and WHMIS 2015 compliance resources.