New EPA Final Rule Gives Healthcare Facilities and Retailers a Break on Waste Pharmaceuticals and Nicotine Products
12/27/2018 Posted on December 27, 2018 | in Environmental Compliance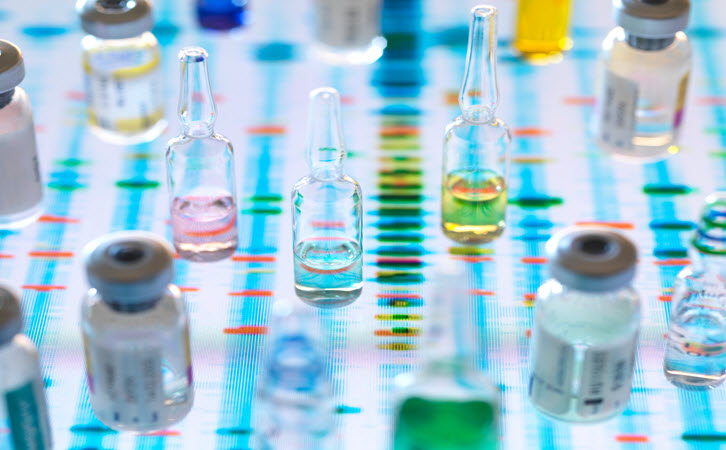 EPA has issued a new final rule officially titled "Management Standards for Hazardous Waste Pharmaceuticals and Amendment to the P075 Listing for Nicotine." The rule, issued on December 11, aims to reduce the compliance burden on healthcare facilities generating waste pharmaceuticals and retailers who sell certain nicotine products, while facilitating re-use and enabling better management of discarded products.
If you're in healthcare or retail, these changes are good news for you! Let's take a look at the new rule to see how it may affect your operations.
The Background
Under Subtitle C of EPA's Resource Conservation and Recovery Act (RCRA), some pharmaceuticals are classified and regulated as hazardous wastes when discarded. This has historically created a number of difficulties for certain sectors of industry, including healthcare facilities who generate waste pharmaceuticals from their daily operations, and retailers who carry certain products in their stores.
For instance, under the current hazardous waste regulations, healthcare personnel (whose primary training and focus is to provide care for patients, not to manage wastes) would be responsible for making hazardous waste determinations since they are at the "point of generation." Of course, they often lack the expertise to make such determinations. The burden of classifying these wastes also detracts from their primary professional duty to patients.
Another problem is that many waste pharmaceuticals are generated in small quantities by many different individuals across a healthcare facility. This is a very different, and more difficult to manage, scenario than we find in manufacturing facilities, where a small number of employees concentrated in relatively few locations generate most of the hazardous waste. Due to this important difference, it is particularly hard to healthcare facilities to comply with satellite accumulation area requirements in Part 262.
Adding to the burden, some common pharmaceutical wastes are classified as "acute hazardous wastes" and therefore trigger the more stringent requirements of a Large Quantity Generator if the facility generates as little as one kilogram (kg), or 2.2 pounds, of the acute hazardous waste in one month. It adds up to a lot of headaches and management challenges for healthcare professionals, who already have their share of stress from their primary job duties!
EPA had been aware of similar challenges faced by retailers who sell nicotine-containing products. Nicotine is listed as an acute hazardous waste (P075), which means that retailers would be classified as LQGs when they discard 1 kg or more of nicotine-containing products, including lozenges and nicotine patches. Since there are times retailers routinely discard these products, such as after expiration dates pass, retailers can quite easily trigger LQG status and the regulatory burdens that come with it.
EPA has received a great deal of feedback related to these and related challenges from stakeholders over the years. In 2008, they considered a proposal to add pharmaceuticals to the category of universal wastes, which are hazardous wastes subject to less stringent requirements in order to facilitate recycling, but ultimately tabled the proposal due to concerns over the loss of notification requirements that would follow such a reclassification. The new final rule incorporates feedback the agency has received and seeks to address known challenges related to management of pharmaceutical wastes and discarded nicotine-containing products.
What Does the Final Rule Change?
The new final rule creates a new part 266 subpart P for the management of hazardous waste pharmaceuticals by healthcare facilities and "reverse distributors" engaged in the management of these wastes as intermediaries between healthcare facilities and manufacturers. The rule requires these facilities to manage wastes under this subpart rather than under part 262, where other generator regulations are found. The new subpart prohibits the disposal of waste pharmaceuticals down the drain and creates a conditional exemption for pharmaceuticals that are also classified as Drug Enforcement Administration (DEA) controlled substances, which ends the dual regulation of those substances.
The new subpart extends the "household hazardous waste" exemption to pharmaceutical wastes collected during "take-back" programs and events, while ensuring their proper disposal. The rule also states that healthcare facilities generating pharmaceutical wastes:
Will not become LQGs, with all associated requirements, when they generate more than 1 kg of acute hazardous waste pharmaceuticals in one month;
Will not need to comply with satellite accumulation area requirements;
Will not need to specify hazardous waste codes on manifests
Will be able to accumulate hazardous waste pharmaceuticals on site without a RCRA permit for 365 days – an increase of 275 days compared with current requirements
Must have basic waste training in place
The details of hazardous waste management in subpart P are also tailored toward the operations of reverse distributors, who will now follow the new subpart rather than part 262. This subpart requires basic tracking of pharmaceuticals from healthcare facilities to reverse distributors, which should reduce the amounts of these products appearing on the black market.
Combined, these measures streamline and improve waste pharmaceutical management, remove compliance burdens from healthcare workers, and facilitate re-use when possible.
The final rule also addresses some of the known challenges related to managing waste nicotine-containing products. Specifically, it exempts FDA-approved over-the-counter nicotine replacement products such as patches, gums and lozenges from regulation as RCRA hazardous waste. Generators of these wastes may therefore manage them as non-hazardous wastes.
At first glance, the revised requirements for nicotine-containing wastes seem more like an easing of compliance burden, without the more obvious provisions for strengthened management and encouraged re-use that the revised pharmaceutical waste requirements have. But EPA states in the final rule that "because of the low concentrations of nicotine in these wastes and their design to slowly release the nicotine, any risk from plausible mismanagement scenarios would not be sufficient to cause a substantial present or potential hazard to human health or the environment." Additionally, the Agency states that "legitimately recycled nicotine-containing products would not be considered solid waste and thus would not be subject to RCRA hazardous waste regulation," which should encourage recycling activities.
EPA estimates that the final rule will reduce the amount of hazardous waste pharmaceuticals entering waterways by between 1,644 and 2,300 tons annually, which will help address the presence of pharmaceutical chemicals in surface and drinking waters documented by a growing body of studies. EPA also maintains that the streamlined management standards and regulatory relief regarding certain nicotine-containing products will result in annualized cost savings of between $19.5 and $22.96 million.
When Does the Rule Go into Effect?
The new rule goes into effect six months after its publication in the Federal Register, which as of this writing has not yet occurred. Authorized states must adopt the final rule and modify their RCRA programs in order to retain their authorized status.
EPA states that most of the new requirements do not become effective in states with authorized RCRA programs until those states have adopted the rule. However, the ban on flushing waste pharmaceuticals down the drain will become effective in all states on the effective date of the federal regulation six months after its publication date.
Let VelocityEHS Help
Effective waste management begins with understanding your chemical inventory, and knowing which pharmaceutical products you store and where you use them. Our powerful and award-winning Chemical Management solutions can give you the visibility you need, especially if you user our ingredient-indexing capabilities to be able to search for and flag individual chemicals within your products that are subject to specific regulations, including RCRA waste regulations.
For additional help meeting your hazardous waste management obligations, try our Waste Management software, which allows easy storage time tracking and waste reporting and provides a centralized location for waste information from all of your facilities.
If you're a retailer looking to better understand your regulatory obligations, you can also download our white paper "Frequently Missed EHS Compliance Issues: Retail Industry," or use our "EHS Retail Compliance Checklist" to assess your compliance performance.
As always, please feel free to contact us to find out how we can help you manage your EHS compliance and become more sustainable.