OSHA's Top 10 Most Cited Violations of 2018
10/23/2018 Posted on October 23, 2018 | in Safety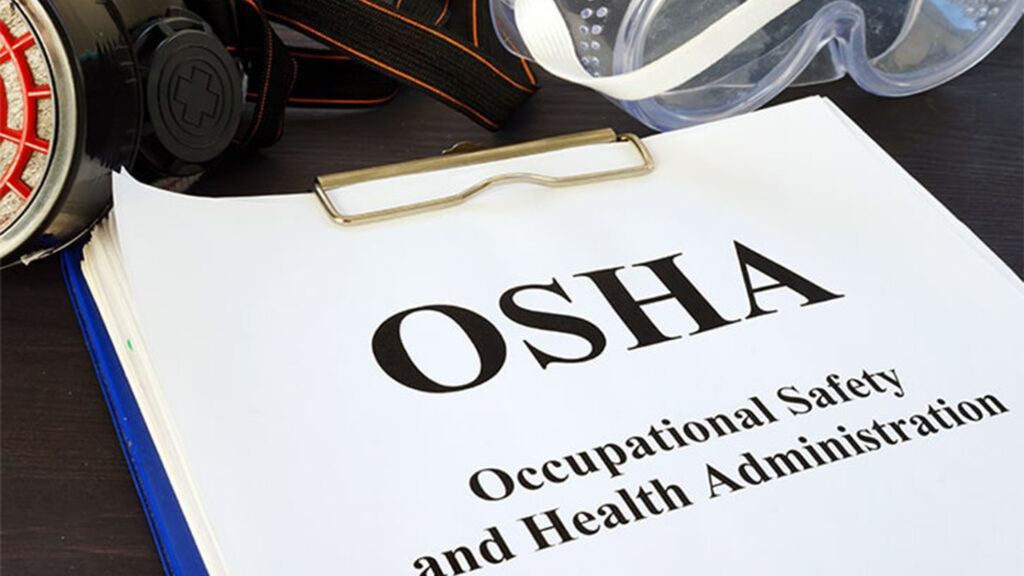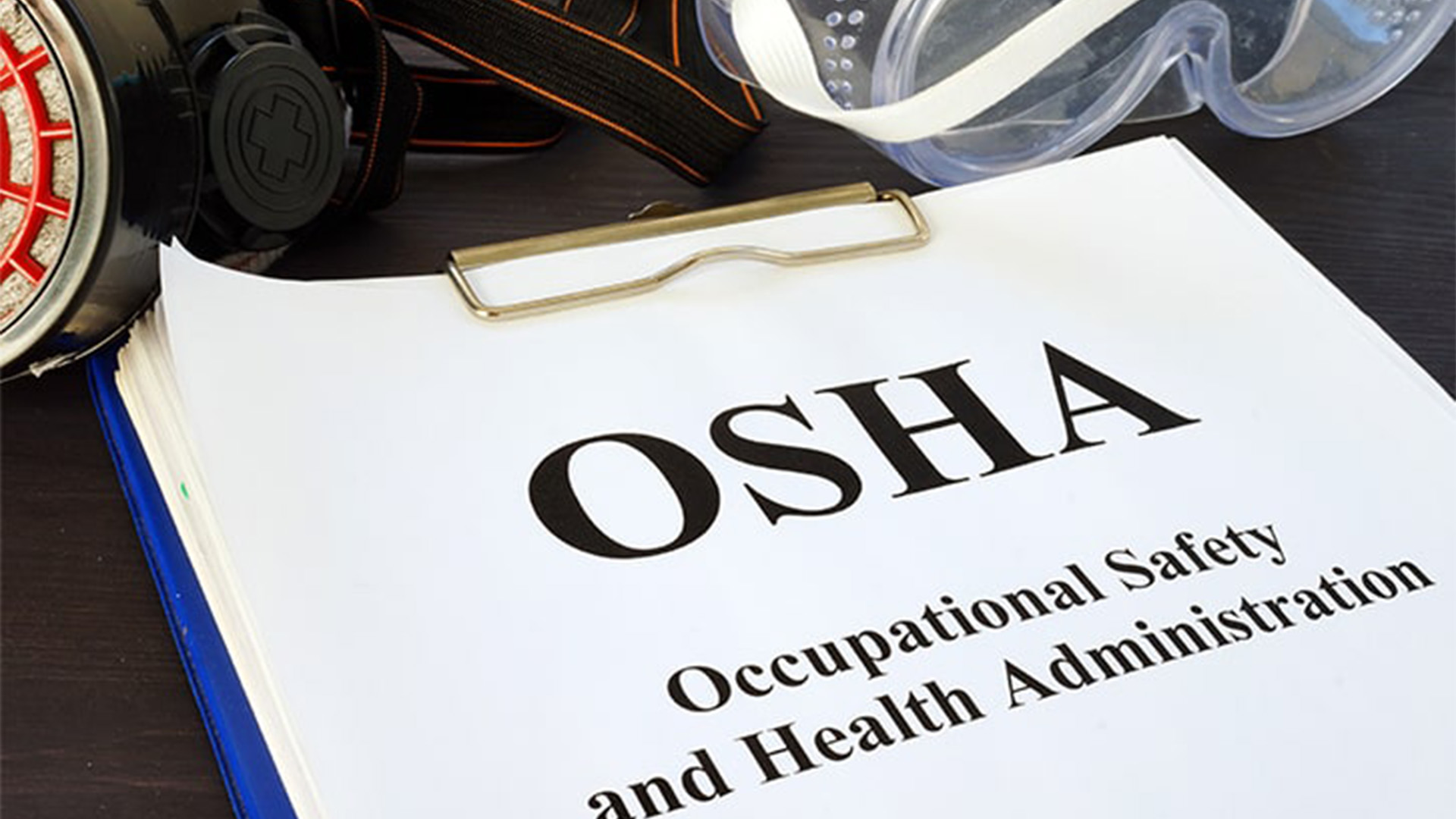 OSHA just named its Top 10 Most Cited Violations in 2018 at the National Safety Council Congress and Expo.
Among the top risks worker health and safety, Hazard Communication continues to top the agency's list, as it has for over six years.
For those involved in chemical management, Hazard Communication ranking of the list's No. 2 spot should come as no surprise; questions and confusion resulting from OSHA's adoption of GHS and the changes it made to the Hazard Communication Standard (HazCom) continue to remain rampant. And with additional changes expected following OSHA's plans to update the current HazCom Standard (aligned with GHS Revision 3) to align it with the UN's most recent edition, GHS Revision 7, those in the industry only expect the confusion – and subsequent violations – to continue.
So how can you protect yourself from HazCom violations, and prepare for any changes? Businesses covered by HazCom should use this time to ensure they are fully complaint with the current obligations under the GHS-aligned HazCom 2012 Standard. That means reviewing SDS libraries to confirm they have the most updated information available for employees to access, verifying that shipped labels and workplace container labels comply with GHS, updating Written HazCom Plans, and making sure that all employees have been trained to comprehend the current GHS changes. If you haven't done so already, now might be a good time to look into an electronic chemical management solution to help simplify compliance and ensure workers have right-to-know access to all hazardous information. Taking steps now that help ensure your facility is fully HazCom compliant will make introducing the next round of changes easier.
EHS professionals attending the 2018 NSC Congress & Expo are encouraged to attend our session, "GHS/HazCom: The Game – Can You Pass the Compliance Test?" on Wednesday, October 24 from 1–2 p.m. ET. Hosted by Glenn Trout, president and CEO of VelocityEHS and Phil Molé, EHS & sustainability expert at VelocityEHS, the interactive workshop educate and entertain attendees on HazCom Standard best practices and provide guidance on key compliance obligations to help them prepare for any future updates.
Those unable to attend the NSC Congress & Expo presentation can get up to speed on what to do to keep workers safe and workplaces compliant with the help of our live and on-demand GHS/HazCom webinar available at www.EHS.com/Resources/Webinars-and-Recordings.
Here is the complete Top 10 list for 2018, along with the lists for previous years:
Most Cited Violations of 2018
1. Fall Protection (1926.501)
2. Hazard Communication (1910.1200)
3. Scaffolding – General Requirements (1926.451)
4. Respiratory Protection (1910.134)
5. Control of Hazardous Energy – Lockout/Tagout (1910.147)
6. Ladders (1926.1053)
7. Powered Industrial Trucks (1910.178)
8. Fall Protection – Training Requirements (1926.503)
9. Machine Guarding– General Requirement (1910.212)
10. Personal Protective and Lifesaving Equipment – Eye and Face Protection (1926.102)
Most Cited Violations of 2017
1. Fall Protection (1926.501)
2. Hazard Communication (1910.1200)
3. Scaffolding (1926.451)
4. Respiratory Protection (1910.134)
5. Control of Hazardous Energy – Lockout/Tagout (1910.147)
6. Ladders (1926.1053)
7. Powered Industrial Trucks (1910.178)
8. Machine Guarding– General Requirement (1910.212)
9. Fall Protection – Training Requirements (1926.503)
10. Electrical – Wiring Methods (1910.305)
Most Cited Violations of 2016
1. Fall Protection (1926.501)
2. Hazard Communication (1910.1200)
3. Scaffolding (1926.451)
4. Respiratory Protection (1910.134)
5. Control of Hazardous Energy – Lockout/Tagout (1910.147)
6. Powered Industrial Trucks (1910.178)
7. Ladders (1926.1053)
8. Machine Guarding – General Requirement (1910.212)
9. Electrical – Wiring Methods (1910.305)
10. Electrical – General Requirement (1910.303
Most Cited Violations of 2015
1. Fall Protection (1926.501)
2. Hazard Communication ( 1910.1200)
3. Scaffolding ( 1926.451)
4. Respiratory Protection (1910.134)
5. Control of Hazardous Energy – Lockout/Tagout (1910.147)
6. Powered Industrial Trucks (1910.178)
7. Ladders (1926.1053)
8. Electrical – Wiring Methods (1910.305)
​9. Machine Guarding – General Requirement (1910.212)
10. Electrical – General (1910.303)
Most Cited Violations of 2014
1. Fall Protection (1926.501)
2. Hazard Communication (1910.1200)
3. Scaffolding (1926.451)
4. Respiratory Protection (1910.134)
5. Control of Hazardous Energy – Lockout/Tagout (1910.147)
6. Powered Industrial Trucks (1910.178)
7. Electrical – Wiring Methods (1910.305)
8. Ladders (1926.1053)
9. Machine Guarding – General Requirement (1910.212)
10. Electrical – General (1910.303)
Most Cited Violations of 2013
1. Fall Protection (1926.501)
2. Hazard Communication (1910.1200)
3. Scaffolding (1926.451)
4. Respiratory Protection (1910.134)
5. Electrical – Wiring Methods (1910.305)
6. Powered Industrial Trucks (1910.178)
7. Ladders (1926.1053)
8. Control of Hazardous Energy – Lockout/Tagout (1910.147)
9. Electrical – General (1910.303)
10. Machine Guarding – General Requirement (1910.212)