October is Global Ergonomics Month!
10/10/2017 Posted on October 10, 2017 | in Ergonomics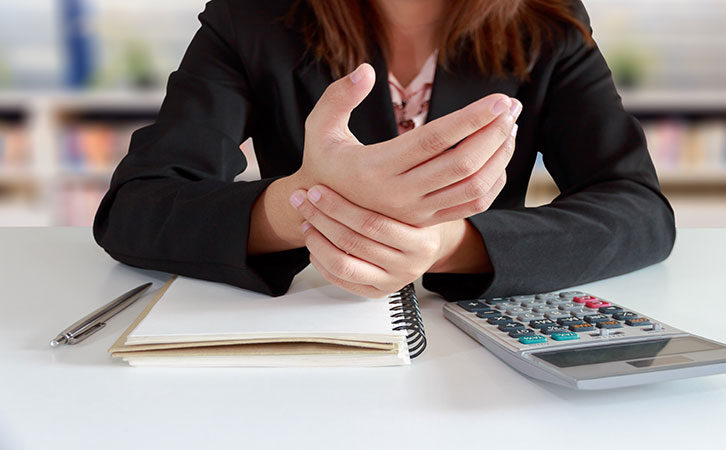 In an effort to generate greater awareness and prevention of workplace musculoskeletal disorders (MSDs) and other ergonomics-related injuries and illnesses, the Human Factors and Ergonomics Society (HFES) along with occupational safety and health organizations around the world are celebrating October as Global Ergonomics Month.
The Workers Health & Safety Centre of Ontario (WHSC) estimates the total economic cost of workplace MSDs in Canada during 2016 at an astounding $22 billion (CAD), while in the United States, Bureau of Labor Statistics (BLS) data places that figure somewhere between $15 and $20 billion USD annually. Despite representing fully one-third of all workplace injury and illness cases, MSDs and other ergonomic-related injuries are often overlooked as a significant source of financial risk and liability to employers.
At the same time, numerous studies have demonstrated the undeniable economic benefits that can be achieved through improved ergonomic behaviors and more effective workplace ergonomic programs. The WHSC report compiled the findings of a number of studies and showed that firms who implemented specific workplace ergonomic interventions reported between 4.9 to 9.0 percent reductions in illness and injury rates, as well as increases in employee retention and engagement of between 25 and 50 percent. The ROI of ergonomics programs among companies included in the study averaged 378 percent, meaning that for every $1 spent, companies saw a nearly $4 return on their initial investment.
Other demonstrated gains included improved employee morale and engagement, measured through lower employee turnover and increased employee satisfaction, of at least 13 percent, while product quality, measured by scrap rates or re-work rates, improved more than 30 percent. Companies in the study enjoyed a broad range of gains in overall productivity, measured by cycle time or production time, from anywhere between 3 and 73 percent.
HFES and its affiliate chapters in Europe and the Middle East offer a wealth of resources and membership benefits to help employers and employees better understand the costs and consequences of poor ergonomic behaviors, and realize the gains that an effective workplace ergonomics program can achieve.
In addition, the Ontario Ministry of Labor has scheduled a number of expert-led webinars and in-person events to be held throughout the month of October, including training to help identify and prevent ergonomic risk factors, guidance for ensuring compliance with ergonomic standards, and strategies and best practices for implementing an effective ergonomics program at your business. The full schedule of events, along with other valuable ergonomics resources, can be viewed at the Ontario Ministry of Labor's website.
VelocityEHS Can Help!  
The VelocityEHS Ergonomics solution allows you to deliver expert-designed, web-based ergonomics assessment and training resources to each of your employees, across each of your facilities, for much less than the cost of traditional on-site evaluation and coaching programs. In addition, with VelocityEHS you don't just get expert-designed ergonomics software, you get the combined expertise and support of an entire network of licensed ergonomics professionals who will work with you one-on-one to resolve your most challenging ergonomic issues. Employees can monitor their own progress through a simple and engaging user interface, with access to an extensive built-in ergonomics knowledge base that empowers them to improve their own ergonomic behaviors. Employers gain full visibility of ergonomic performance throughout the organization, allowing them to accurately identify risks, improve productivity, and reduce costs.
VelocityEHS also offers a variety of expert ergonomics resources through our Webinars, White Papers & Guides and EHS Blog, to help you implement ergonomics best practices for your business.
To learn more about Ergonomics solutions from VelocityEHS, visit our website at www.ehs.com, or give us a call at 1.866.919.7922.