It's Time for a Fresh Look at Multi-Tenancy EHS Software
10/19/2017 Posted on October 19, 2017 | in EHS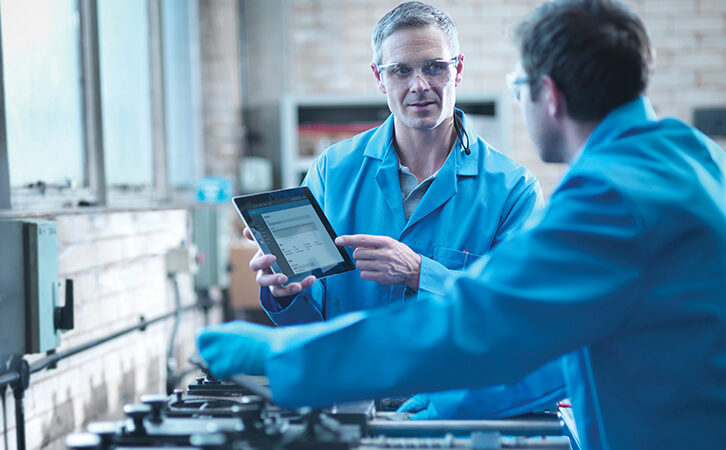 By Phil N. Molé, MPH
Software as a Service (SaaS) applications, also known as cloud solutions, have been evolving to meet today's EHS challenges. Still, many EHS professionals have outdated perceptions about cloud solutions, and may not realize the direct ways modern software can streamline compliance and improve EHS management. It's a good time to take a fresh look at the applications and strengths of SaaS solutions.
What is SaaS and Multi-Tenant?
First let's talk about what it's not. SaaS is not an on-premise solution, where software is installed on hardware at the customer's site, which is then run and managed by the customer. On premise solutions are often difficult to install, expensive to run, require a significant commitment from your IT team, and make high paid third party consultants a necessity just to keep it all working.
Conversely, SaaS solutions are installed and run on computers hosted and maintained by the vendor, in a location offsite from the customer's physical location. Compared to on-premise solutions, they are normally faster, easier, more engaging and more mobile. For most EHS solutions, the customer pays a subscription fee to the vendor to access the solution. SaaS solutions come in two main flavors: there is single-tenancy, in which the software and related infrastructure is set up to serve a single customer, and multi-tenancy, in which a single instance of software and related infrastructure is shared by many customers. Multi-tenant solutions are sometimes referred to as "true cloud" solutions.
Both single tenant and multi-tenant applications remove much of the burden and expense of an on-premise solution. However, multi-tenancy software is increasingly becoming the norm for SaaS, because IT costs are distributed among multiple customers and therefore reduced, and multi-tenant users benefit from the network effect — which is when the advantages of a service increase as more people use it. For EHS solutions, those benefits include product suggestions and EHS best practices being added back into the software at accelerated rates.
Note: Some people believe an on-premise or single tenant solutions are more secure than a multi-tenant environment. Today, that is not automatically true, as discussed below.
How Can a True-Cloud Solution Help?
True-cloud solutions are easy for customers to deploy across their enterprise, which is useful for improving EHS programs. Here are four great examples (though by no means an exhaustive list):
1. Incident Management: SaaS solutions make incident tracking easier to manage by providing a common platform for employees across locations to report incidents. Advanced solutions even offer online/offline mobile reporting capabilities. And since SaaS solutions are generally quicker to implement, they avoid reporting gaps from lengthy system "ramp ups." This ensures that details of incidents are documented promptly, while the evidence trail is intact, which also enables more accurate injury and illness recordkeeping. By increasing the visibility of records, you can also more easily share information about hazards to prevent additional safety incidents, and can demonstrate progress on corrective actions, which boosts employee buy-in and improves future incident reporting.
2. Compliance Management: True cloud solutions can also improve EHS compliance, where establishing compliance with applicable regulations is difficult to achieve, and even more difficult to prove. A true cloud solution can facilitate the review of regulations throughout the enterprise, map out and schedule compliance actions, and best of all, automate the updating of information for all affected users when the regulations themselves change. This makes top-down compliance management easier, and helps sustain the work once complete. SaaS solutions simplify the common tasks needed to run effective EHS programs.
3. Audits & Inspections: The heart of any good program, A&I test whether you are really doing the things you need to be doing. The uniform access provided by true cloud software allows users to schedule audits, view results and track corrective actions across an enterprise. Mobile friendly functionality makes it just as easy to work in the field as it is in the office, putting you where the action is.
4. Training: Crucially important, not only because training is required by regulatory standards, but also because it drives best practices, boots productivity, safeguards your most important resources – your people. It can be difficult to demonstrate completion percentages of trainings using on-premise systems, because of obstacles in getting the applicable records from different worksites into a single system housed in one location, but a multi-tenant solution overcomes these challenges. Quickly verify training completion when you need it most.
True Cloud Solutions Can Boost Security, Lower Costs
SaaS solutions can improve data security over on-premise solutions. In the early days of SaaS, there were concerns about data security, and potential users were reluctant to allow EHS information to be handled outside of their own firewalls. Even as recently as 2017, nearly one-third of EHS leaders in an industry survey preferred "EHS software hosted in my organization's data center on servers only used by my organization," and nearly two-thirds expressed skepticism of hosted solutions, including SaaS. But this is likely due to a misconception about the security of SaaS solutions, especially those aligned with Service Organization Control (SOC) 2 standards.
SOC 2 standards for service providers storing customer data are stringent, and providers who maintain SOC 2 attestations undergo rigorous audits to confirm the effectiveness of security measures. This often results in true-cloud vendors maintaining digital environments that are more secure than those customers can maintain themselves. Additionally, the benefit and reliability of true cloud solutions come into focus against the backdrop of natural disasters or other catastrophic events that could obliterate data stored in on-premise systems. Given the hard work needed to maintain effective and compliant EHS programs, more EHS professionals are opting for SaaS to ensure that work remains intact.
In general, SaaS solutions also represent a better return on investment (ROI) than on-premise solutions. There are fewer pre-requisites to getting started, implementation is faster, there are fewer roadblocks to updates, and infrastructure costs can be shared among many thousands of users. Subscriptions and associated costs are also scalable depending on customer needs, changes are implemented in real-time, and the availability of vendor technical support can lessen the need for costly outside training services.
Conclusion
For EHS and sustainability professionals looking to move away from paper and spreadsheet solutions, or ready to upgrade from a homegrown system, the time has come reevaluate the benefits of SaaS solutions. Specifically, multi-tenant solutions provide the tools to improve the most important aspects of EHS management, including incidents/audits, training, and evaluation, documentation and maintenance of regulatory compliance. SaaS solutions can also minimize downtime from system ramp-up and provide extra levels of data security. Most of all, the accessibility of true cloud solutions can drive user engagement and improve EHS buy-in. Given these advantages, EHS professionals should consider available options for SaaS solutions when looking for ways to improve EHS performance.
+++
Phil N. Molé, MPH is an EHS & Sustainability Expert at VelocityEHS, an award-winning cloud software company that delivers a comprehensive suite of EHS products that help companies better manage incident management, corrective actions, compliance issues and reporting, and safety meetings management. To learn more about VelocityEHS and how it can help you reach your EHS goals faster through faster implementations and easier to use products, visit www.EHS.com or call 888-362-2007.