Ergo U: University of Michigan Engineering: Robotic Exoskeletons
06/02/2017 Posted on June 2, 2017 | in Ergonomics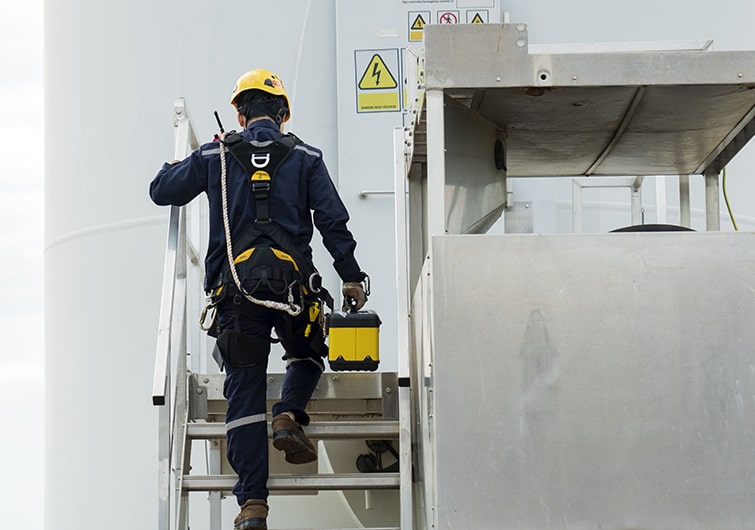 In the new series, Ergo U:  Ergonomics Research Notes from the Field, VelocityEHS ergonomist Blake McGowan meets with ergonomics researchers from leading universities and associations across the country to share their latest findings.
Field Notes:  Recently, Blake met with Dr. Daniel Ferris from the School of Kinesiology and Department of Biomedical Engineering at the University of Michigan in Ann Arbor to learn more about mobile brain imaging, robotic exoskeletons, and bionic prostheses to assist human movement. Several research groups around the world have built robotic exoskeletons to assist human movement. In each case, the desired movement mechanics, muscle activation, and metabolic energetics produced by the exoskeletons did not achieve the intended outcome. Unfortunately, there is a great deal about human movement physiology that we still do not fully understand.
Blake's Take:  "Dan has been a leading force in the world of robotic exoskeletons for two decades. His contribution to the neural control of human movement and the potential for robotic exoskeletons to assist with movement has been fundamental to our understanding. It is amazing how far the research has come, but we still have a way to go. It will be at least another ten years before meaningful use of robotic exoskeletons in the workplace. Until then, there are some clear challenges to overcome: significant power supply demands, lack of portability, sluggish maneuverability, limited range of motion, high levels of discomfort, increased human energy expenditure, increased muscle deconditioning and atrophy, unknown safety concerns, and high costs."
About the Expert:  Dr. Daniel Ferris, PhD: University of California at Berkeley, focuses on the neural control of human locomotion. Specifically, he uses mobile brain imaging, robotic lower limb exoskeletons, and bionic lower limb prostheses to investigate how humans control walking and running, and how they adapt to robotic assistance.