Understanding Britain's COMAH 2015 Requirements
07/15/2016 Posted on July 15, 2016 | in Safety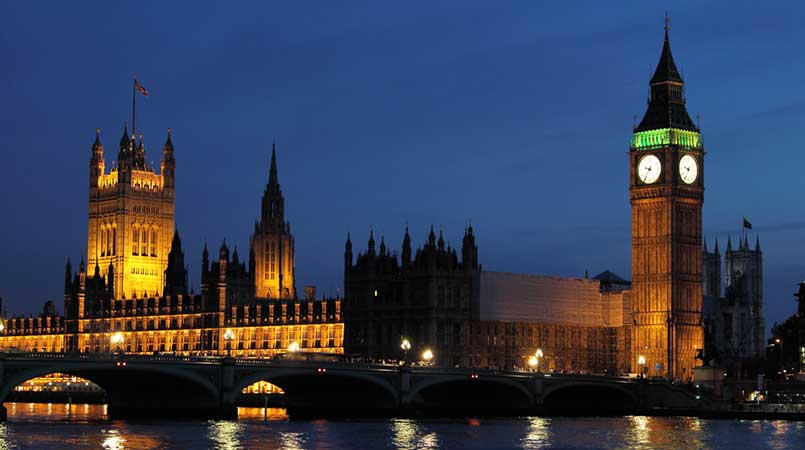 Recent changes to Britain's Control of Major Accident Hazards (COMAH) regulations have introduced new reporting requirements for chemical producers, distributors and consumers in the U.K.
Revisions to the REACH and CLP hazard communication standards following GHS adoption have prompted a comprehensive reclassification of chemical hazards throughout the E.U. Chemicals that were not previously classified as hazardous may potentially face new restrictions. Manufacturers of newly classified chemicals will be required to author new GHS-compliant SDSs, while downstream chemical distributors and consumers will be responsible for acquiring and maintaining an up-to-date SDS library of all hazardous chemicals in their facilities. All companies that handle hazardous chemicals will be required to train employees in the identification, response, and prevention of those newly identified hazards. In addition, the European Union's adoption of the Seveso III Directive in June of 2015 highlighted the need to provide greater chemical hazard disclosure and awareness to the public. Britain's Health & Safety Executive (HSE) has responded to these new policies with the creation of the COMAH 2015 regulations, aimed at improving the transparency and prevention of chemical hazards in the U.K.
The most notable new regulations concern companies' chemical inventory, hazard assessment and emergency planning requirements. COMAH is somewhat analogous to OSHA's Process Safety Management (PSM) requirements in the United States, which oblige certain companies and industries where chemical hazards are more prevalent to submit additional documentation and reporting of their operations and safety systems. HSE classifies companies that are subject to COMAH 2015 regulations into two groups — upper-tier and lower-tier — based on the quantities of hazardous chemicals held in their facilities. HSE has published a list of these chemicals, as well as the threshold amounts for both lower and upper-tier reporting requirements in Schedule 1 of the COMAH 2015 regulations.
In the U.K., enforcement of COMAH 2015 is performed by the Competent Authority (CA). The CA is a working group comprised of five regulatory agencies — the Environment Agency (EA), the Scottish Environmental Protection Agency (SEPA), Natural Resources Wales (NRW), HSE, and the Office for Nuclear Regulation (ONR) — who are overseen by the Competent Authority Strategic Management Group (CASMG). Companies that fall under COMAH 2015 lower-tier reporting requirements must provide a formal notification to the Competent Authority containing basic chemical inventory and hazard assessment information which includes:
name and address of the facility
names of individuals in charge of that facility
"sufficient information to identify the dangerous substances and category of substances involved or likely to be present"
quantities and physical forms of dangerous substances in the facility
description of the activities and operations at the facility
identification of potential factors that could exacerbate the risk of those hazards.
In addition, companies must report any "significant change" in the quantity of dangerous substances within the facility, and any significant changes to processes, equipment or the facility itself that could increase the risk of a major accident. Lower-tier companies must also prepare and retain a written major accident prevention policy (MAPP) that summarizes their strategies and methods for major accident prevention.
Upper-tier companies are also required to provide this information, but have more extensive reporting obligations due to the larger quantities of hazardous chemicals in their facilities. This is not unlike the EPCRA reporting requirements U.S. companies must satisfy when they maintain certain quantities of hazardous substances. The new reporting requirements are intended to promote greater awareness of chemical hazards and improved response readiness among the communities in which upper-tier companies operate.
Upper-tier reporting requirements include the submission and review of a formal safety report, an on-site emergency plan, and an external emergency plan. The safety report must include the information set forth in Schedule 3 of the COMAH 2015 regulations. Required information includes:
an inventory of dangerous substances in the facility
a description of the health, safety and environmental hazards posed by those substances
a description of operations and processes in the facility
a formal assessment of major accident risks
a description of the measures and equipment used to reduce or eliminate those risks.
In addition to the safety report, upper-tier companies are responsible for the documentation and mandatory testing of a written, on-site emergency plan that outlines the company's response procedures in the event of a major accident. Upper-tier companies are also required to provide local authorities with the information necessary to develop an effective emergency response to major accidents. This information includes the facility's chemical inventory and hazard assessment data. First responders and local authorities are required to consult with upper-tier companies to review the external plan whenever there are any changes to the facility (including significant changes in quantity or composition of chemical inventory), or when new accident-response technologies and methods are available.
This particular requirement implies the need for companies regulated under COMAH 2015 to maintain ongoing communication with local authorities and first responders to keep them up-to-date on changing hazards within their facilities. HSE has developed a guidance document for companies that are newly covered under the COMAH 2015 regulations, and for those companies previously classified as lower-tier who — due to the new standard — must now comply with upper-tier reporting requirements.
HSE's reporting submission deadline for both upper- and lower-tier companies was June 1, 2016. If your company falls under COMAH 2015 reporting requirements, it would be prudent to undergo a re-evaluation of your chemical inventory, hazard assessment and emergency planning systems to make sure your workplace is safe and compliant.
VelocityEHS offers a simple, centralized EHS software solution that can help you record, analyze, and report all of the data required under the new COMAH 2015 regulations. Our chemical management solutions offer expert SDS authoring services, and give you unparalleled visibility and control over your chemical inventory. VelocityEHS lets you access your entire SDS library anywhere, anytime, from any mobile device and gives you the ability to easily provide local authorities with real-time access to your chemical inventory through our Plan 1 First Responder Share Service.
If you're looking for a faster, easier way to meet the COMAH 2015 hazard assessment requirements, the VelocityEHS Risk Analysis solution helps you perform JSAs, PHAs, and HAZOP studies to pinpoint the hazards and risk levels associated with work processes in your facility. Once you've identified those hazards, our Corrective Actions solution streamlines the planning and implementation of preventive measures to help eliminate them. You can then use our Safety Meetings solution to help you document on-site emergency response plans at each of your facilities, and coordinate emergency response training for your employees. Whether you're an upper-tier or a lower-tier company, VelocityEHS allows you to record and access all of the data for your COMAH 2015 reporting requirements with one seamless, cloud-based software platform.