VelocityEHS Canada Moves Into A Bright New Office
12/30/2015 Posted on December 30, 2015 | in Accelerate Platform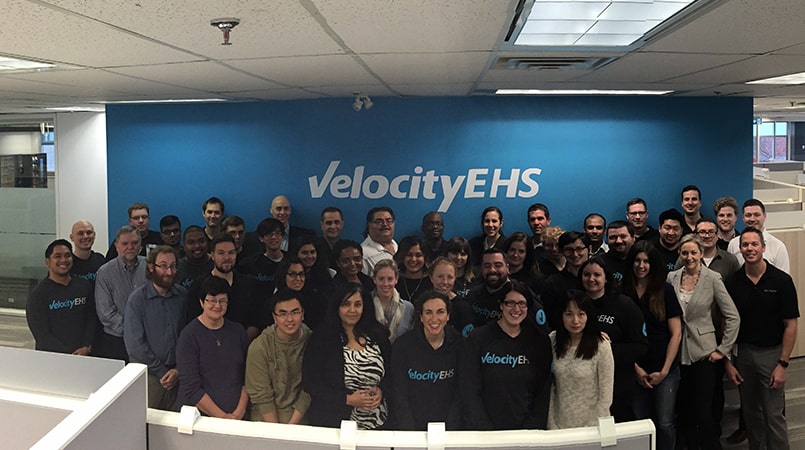 Our Canadian office has moved out . . . and moved up (a floor)!  Having outgrown our old office, our new location doubles our available space to accommodate our continually expanding team. The new office reflects our new name and branding as VelocityEHS. This new identity reflects our unique focus on providing a comprehensive EHS, sustainability and risk management software platform that is easy to use and quick to implement.
The innovative space reflects our collaborative, fun, and creative culture. With new sit/stand ergonomic work stations, fair trade coffee, and yoga ball "chairs", every detail was thoroughly planned to create a positive and healthy work environment.
"When you spend 40 hours a week at work, it is energizing to collaborate with an amazing team in such a bright, dynamic space," said Matt Airhart, president of VelocityEHS Canada. "This is the fifth time we have outgrown our space and expanded into bigger and better facilities. It has been a fantastic change every time but ultimately, it is the quality of our people that has made VelocityEHS such a great place to work and the largest and fastest growing EHS software company."
If you are ever in the Oakville area (30 minutes west of Toronto), we'd love to have you in and show you our new office; you might even be challenged to a game of foosball!