OSHA Issues New Updated Guide to Training Requirements for 2015
08/03/2015 Posted on August 3, 2015 | in Health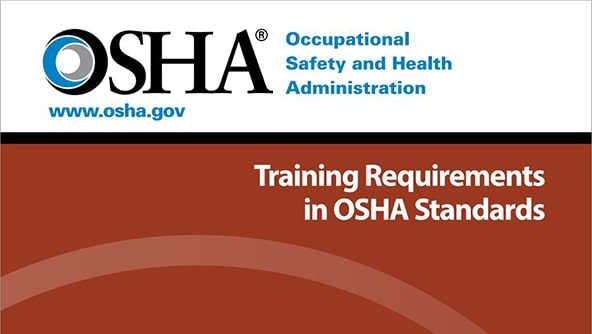 OSHA has issued a new guide for employers on its training requirements and standards. The guide — Training Requirements in OSHA Standards — includes information designed to help businesses avoid citations and keep workers safe. The new guide organizes requirements into five categories: general industry, maritime, construction, agriculture, and federal employee programs. It also features appendices with multilingual resources, information about free onsite safety and health consultation services, and more.
In the introduction, OSHA makes a direct connection between training and accident and illness prevention, saying in part: "Training and education are elements of a strong injury and illness prevention program that can help employers find and fix workplace hazards before workers get hurt."
Training Requirements in OSHA Standards provides guidance on such commonly cited violations as:
Fall Protection (OSHA's #1 most-cited violation in 2014)
HazCom (#2 most-cited violation)
Scaffolding (#3 most-cited violation)
Control of Hazardous Energy a.k.a. Lockout/Tagout (#5 most-cited)
Hazmat Procedures
It is also clear from the new guide that OSHA believes training needs to be presented in plain, easy-to-understand language.
As OSHA has previously affirmed, training should be conducted using words and concepts that will make things clear to workers. It calls for training conducted in "a language and vocabulary that the employees can understand."  OSHA says that when its inspectors check that adequate training has been provided to employees during an inspection, they will be verifying "that the training was provided in a format that the workers being trained could understand."
Adequate employee training has been a cornerstone of OSHA's safety initiatives since its earliest days. VelocityEHS is committed to providing resources to employers with employee training obligations. We offer dynamic on-demand training options and nearly 100 courses to help workplaces satisfy federal and state compliance requirements.
For more information on training courses and materials available from OSHA, you can visit their training webpage here.