ISO 45001 Poised to Impact Chemical Safety and More in 2016
02/23/2015 Posted on February 23, 2015 | in Health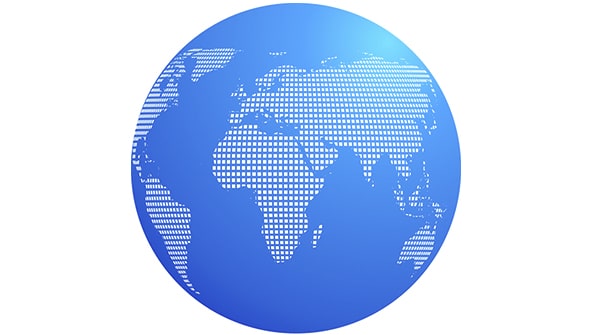 A new voluntary international standard for occupational health and safety management — including hazardous chemical safety — is currently under development by the International Organization for Standardization (ISO). The new standard will be called ISO 45001, and is set to replace OHSAS 18001, a voluntary set of international standards first published in 1999 and developed by the Occupational Health and Safety Assessment Series (OHSAS) Project Group. Both standards emphasize proactive injury and illness prevention programs.
Over 54,000 businesses in more than 116 countries have been certified as following the current OHSAS 18001 standard.
Adoption of either of these standards is completely voluntary. Businesses that have chosen to adopt OHSAS 18001 do so to demonstrate health and safety performance above local government requirements, and to align with international safety standards. In addition, some global corporations require adoption of international health, safety, and environmental standards by their vendors in order to do business. Both OHSAS 18001 and the forthcoming standard seek to create alignment and clarity between international safety standards, and to lessen or eliminate barriers to trade.
In Late October of 2013, development of the new ISO 45001 standard was announced following the meeting of an ISO committee in London. According to a schedule released by the committee, the final ISO 45001 standard will be published in October of 2016.
The OHSAS 18001 standard has been characterized as more proactive that typical governmental safety standards, with an emphasis on finding and controlling potential workplace hazards before they can cause an accident. In 2012, OSHA introduced its Injury and Illness Preventions Programs (I2P2) initiative, intended to proactively spur employers to follow a standard very close to OHSAS 18001. I2P2 involved elements including:
Management leadership
Worker participation
Hazard identification and assessment
Hazard prevention and control
Education and training
Program evaluation and improvement
I2P2 received the endorsement of unions and worker advocates, but was opposed by many corporate and trade groups. Amidst this opposition, in May of 2014, I2P2 was relegated to the long-term actions section of OSHA's spring 2014 regulatory agenda, effectively ending the measure's chances at becoming enforceable law.
It remains to be seen whether OSHA will attempt to pursue any rules tied to the forthcoming ISO 45001 standard.
In an interview on the ISO's website, David Smith, chairman of the ISO project committee, laid out some of the differences between OHSAS 18001 and ISO 45001.
"In the new standard, an organization has to look beyond its immediate health and safety issues and take into account what the wider society expects of it," said Mr. Smith. "Organizations have to think about their contractors and suppliers as well as, for example, how their work might affect their neighbors in the surrounding area. This is much wider than just focusing on the conditions for internal employees and means organizations cannot just contract out risk."
Smith also stressed that the ISO 45001 standard would directly impact worker safety around the world.
"If you implement the system and structure we suggest, and do it properly, you can reduce the risk of causing harm to the people working for you. According to ILO statistics published this year, around 2.3 million died as a result of work-related accidents or diseases in 2013. These are shocking statistics and a heavy burden for society. Implementing a strong occupational health and safety management system helps organizations reduce accidents and ill health, avoid costly prosecutions, perhaps even reduce insurance costs, as well as create a culture of positivity in the organization when its people see that their needs are being taken into account."
Composed of members from 163 countries around the world, the ISO's home office is based in Geneva, Switzerland. A preliminary draft version of the ISO 45001 is currently available for purchase on the ISO website for 38 Swiss Francs (about $40 USD).