VelocityEHS Learns from Users to Help Improve EHS Software Solutions
02/19/2014 Posted on February 19, 2014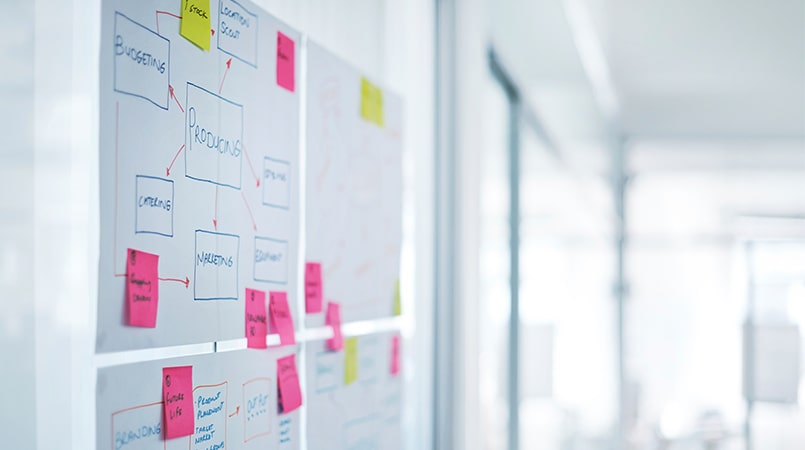 VelocityEHS has a lot to learn from our users. It may be as simple as the different ways an accident or incident can be defined or as complex as improving safety culture in the workplace. We spend hours listening to our users so we can better understand their needs. We then internalize this information so we can continuously improve our product and services. We leverage best practices and the latest in evidence-based research to deliver exceptional value and improve our customer experience.
At VelocityEHS, we believe we have as much to learn from our users and their business operations as they have to learn about VelocityEHS services and solutions. Our Implementation Consultants, Project Managers, and Product Teams strive to understand the "why" before we design the "what" and the "how". We listen, we ask questions, and we learn. We repeat this process as many times as it takes, asking the "why" until we get to the root of the challenge we are being asked to help solve. Each member of the KMI team takes advantage of every possible opportunity to meet and engage with clients.
One of the ways we engage with clients is through an implementation planning session (IPS). At the IPS, we demonstrate the product, discuss EHS-related issues the client faces, discuss business needs and challenges that prompted the client to implement an EHS solution, and we collaborate. A new software implementation often involves several hours if not days of face-to-face sessions. We bring our project team, usually an Implementation Consultant and a Project Manager, and the client brings their key stakeholders and decision makers. The most successful planning sessions involve meeting participants who are aware of the weaknesses in their current situation, who are flexible and open minded to discussion and, lastly willing to learn and be accepting of change driven by industry best practices or even just common sense.
VelocityEHS has recognized that the most successful projects involve four to five stakeholders who are empowered and prepared to make decisions during the IPS. Involvement of too many stakeholders slows the decision-making process and may increase confusion. At one particular IPS there were more than 20 employees, managers, and contractors present. Each member had a very different opinion of what was actually required and why, and many were frustrated that their needs couldn't fully be represented in the time allotted. By having a select group of stakeholders we can acquire a more detailed picture of business needs allowing each member to really articulate themselves. A full analysis of needs across business units can be done with few people if they are the right people for the task. We need to know clearly how and why a business operates the way it does to improve performance across an organization. The end result of a great IPS allows VelocityEHS to get straight to work on designing a solution that will ensure client needs are met and the project will be a success.
Smaller projects may rely heavily on phone and web interactions, but that doesn't limit the exchange of information. Our community of users includes many different global industries . In fact, we've mastered phone and web conferences across multiple time zones with small and large groups of people. Our Consultants and Project Managers are flexible, often conducting business late at night or early in the morning to catch clients during business hours in Asia, Australia or Europe. That's how important these sessions are to us and to the success of a project.
Whether sessions are conducted face-to-face or not, we take all suggestions and ideas back to our office-based team for discussion. We recently had a client suggest an idea for a new key performance indicators report that would better allow them to submit required data to health and safety regulators. With further analysis and consultation, we can use ideas like this to enhance the functionality of the software for our whole user community.
In addition to providing simple software solutions, we conduct research, write white papers, and create blog posts that provide value. These activities allow VelocityEHS an additional way to share information and promote discussion with clients. Our report gurus have been known to analyze client usage data and call them to ask about their data and give them tips and tricks on use of the software. Consultants love to share their knowledge and clients that solicit this information gain confidence in their software setup and usage- a rewarding output indeed.