OSHA Clarifies the Use of HMIS and NFPA Labels Under GHS Adoption, and Small Container Labeling, During Webinar on HazCom 2012
07/25/2013 Posted on July 25, 2013 | in Safety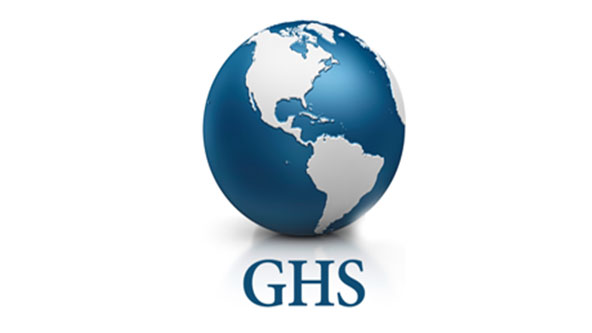 OSHA discussed the use of HMIS and NFPA labels during a Webinar on HazCom 2012 today. The main focus of the presentation was preparing employers for meeting the Dec. 1, 2013 training deadline and answering implementation questions OSHA's received in the last year since the HazCom Standard was revised first implemented.
Jennifer Lawless, directorate of standards and guidance started the presentation by saying, "The main lesson that we have learned over the past year, is that even though the standard has been around for nearly 30 years, many of our stakeholders don't understand the requirements of the Hazard Communication Standard. And the reason we say this is because many of the questions that we have been asked over the past year often pertain to the longstanding requirements of the standard rather than the new provisions that were introduced in HazCom 2012."
HMIS and NFPA
The topic of HMIS and NFPA labels came up during a section on workplace labels. The speaker, Kathy Landkrohn, health scientist, stated unequivocally that HMIS and NFPA ratings, by themselves, are not sufficient for workplace labels. Those systems are intended primarily for emergency response and do not transmit the requisite information.
This clarifies information found in an OSHA brief on labels issued earlier this year that said employers may continue to use rating systems such as NFPA and HMIS as long as they are consistent with the requirements of the Hazard Communication Standard.
According to Landkrohn, one problem with NFPA and HMIS systems is that they do not include a product identifier and do not cover all potential hazards since they are primarily concerned with emergency response.
Small Package Labeling
Regarding the labeling of small containers, Langkrohn verified that there is no exemption for small packages. Shipped containers are required to have all of the required label elements (i.e., product identifier, hazard statements, signal words, pictograms, and precautionary statements). However she did say OSHA allows the use of pull-out labels, peel-back labels and tags under its practical accommodations umbrella and that a letter of interpretation should be published soon on this topic soon.
Blank Pictogram Diamonds
Langkrohn stated that blank diamonds are not permitted on label, though they can be completely blacked out so long as they do not make the label appear to be defaced – since downstream users have a compliance requirement not to deface labels. To black out a diamond, there must no visible trace of the red diamond and the blacked out diamond does not detract or cast doubt on the rest of the label.
Workplace Labels
Finally, also on the topic of labels, Lawless, recommended employers include information about workplace labeling as part of the Dec. 1, 2013 deadline. That deadline is the date by which employees must be trained on the new HazCom 2012 label elements and safety data sheet formats. Lawless also recommended that by June 1, 2016, employers consider revamping their workplace labels.
VelocityEHS Can Help
For information on how VelocityEHS can help you manage the transition to GHS, including help with compliant workplace labels, check out our chemical management module.