OSHA HazCom News from April
05/16/2013 Posted on May 16, 2013 | in Safety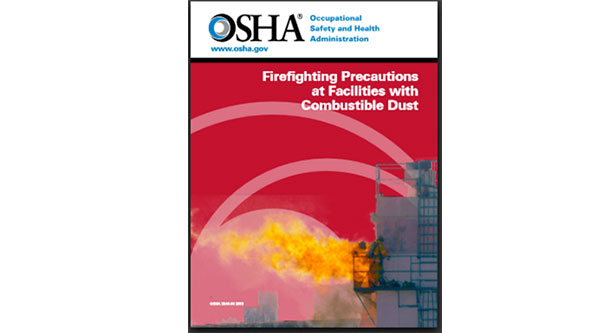 State of Washington Updates HazCom Program
The State of Washington officially joined the GHS bandwagon on April 15, 2013. State OSHA plans must have standards that are at least on par with Federal OSHA guidelines. To that end, Washington is amending its state Hazard Communication laws. The phase in period for Washington is as follows:
June 1, 2014 – Employers must train employees on new SDS format and label elements
June 1, 2015 – Chemical manufacturers and importers must reclassify chemicals and comply with updated safety data sheets and labels
December 1, 2015 – Distributors may not ship containers without GHS labels
June 1, 2016 – Employers must be fully compliant, having made any necessary updates to workplace hazcom plans and workplace container labels.
The Washington State Department of Labor & Industries has published a fact sheet on the updates to the state HazCom plan – http://www.lni.wa.gov/IPUB/417-242-000.pdf
The state plan follows very nearly OSHA's HazCom revision, however, its date for training employees on label elements (June 1, 2014) is six months later than the federal deadline (Dec. 1, 2013). Those on the sidelines are watching to see if Federal OSHA will reign in Washington in on that point. Even if it did, given the pace of regulatory maneuvering, one has to wonder if any legal challenges would stretch out beyond either deadline, thus making the entire matter moot from an employee training perspective.
OSHA Talks Combustible Dust In New Letter of Interpretation and Firefighter Guidance
OSHA published a new Letter of Interpretation for the Hazard Communication Standard, its first addressing HazCom 2012 related changes. Dated March 25, 2013, the letter is in response to questions about the proper way to address combustible dust hazards on labels and safety data sheets, particularly for those materials that do not pose a combustible hazard in their shipping form, but may present a hazard in processing downstream.
OSHA grouped the combustible dust questions and its responses into four topics:
Hazard Statements
Safety Data Sheets
Labels on Shipped Containers
Workplace Labels
In related news, on April 1, 2013, OSHA issued a 30 page guide aimed at first responders on how to deal with combustible dust fires entitled Firefighting Precautions at Facilities with Combustible Dust. The guide is an interesting look at OSHA's perspective on combustible dust and is something any facility with combustible dust will want to look at.