Ignite Magazine, Edition 1: Global Enterprise ESG & EHS Thought Leadership
05/31/2022 Posted on May 31, 2022 | in ESG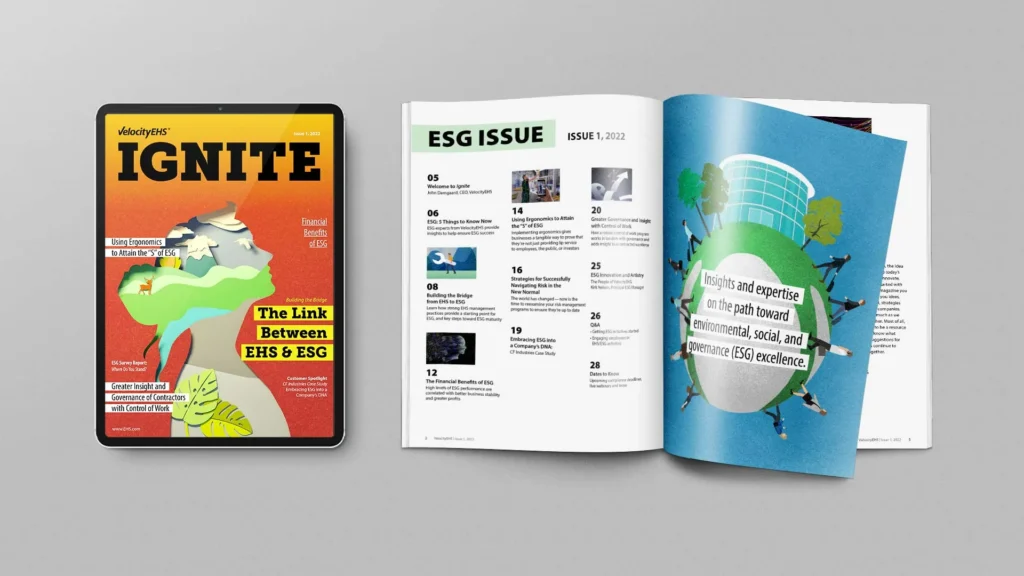 Thought Leadership and Insights from VelocityEHS Experts
VelocityEHS is proud to introduce our new digital magazine, Ignite! Our debut issue focuses on ESG (environmental, social, and governance), a topic that's been top-of-mind for EHS and sustainability professionals in a world that is increasingly focused on issues such as climate risk and diversity. Inside, you'll find articles such as:
• ESG: 5 Things to Know Now• Building the Bridge from EHS to ESG• The Financial Benefits of ESG• And many more
Trouble viewing? Click here for a direct link.