Five Ways to Use Physical Demands Analysis – Webinar Summary
08/18/2023 Posted on August 18, 2023 | in Health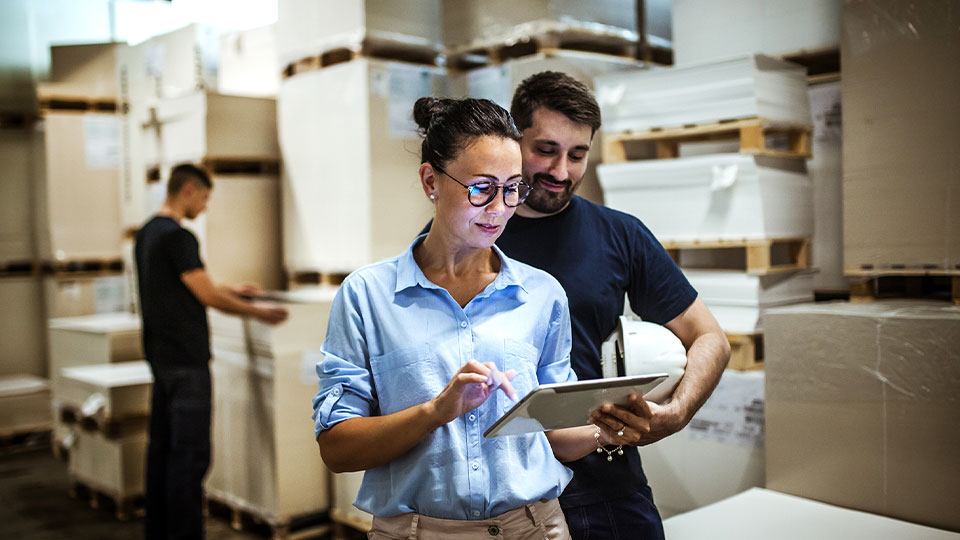 By: Claire DeMarco, Events Marketing Intern
VelocityEHS recently hosted the webinar "Five Ways to Use Physical Demands Analysis," presented by Principal Solutions Strategist Rick Barker, CPE, CSP. The five topics of discussion were:
The basic principles of a Physical Demands Analysis (PDA) and how to use them.
The five ways PDA data can be used.
What considerations to keep in mind when performing and using PDAs.
How to best incorporate PDAs into your workflows.
The benefits of PDA
What is a Physical Demands Analysis (PDA)?
A Physical Demands Analysis (PDA) is both the process and physical documentation that specifies the essential physical requirements for an employee to perform a job. A PDA can also be called a Physical Demand Checklist, Functional Job Analysis, or Functional Abilities Evaluation.
PDAs are central to the health and safety of workers. They provide an important layer of protection for employees (and the company) to help prevent injuries such as musculoskeletal disorders (MSDs). MSDs and related injuries are the most common category of workplace injuries, and in addition to their impact on worker health and well-being, they contribute to increased workers' compensation costs, productivity losses, absenteeism, turnover, and more.
Five Main Uses for a Physical Demands Analysis
There are five primary ways a PDA can be used:
1. Job Descriptions
PDAs assist in developing accurate job descriptions that allow an employer to select who they hire based on certain capabilities, certifications, or experience levels. The requirements of the position, job, and function need to be explicitly stated, including an outline of the job responsibilities, shift lengths and cycles, break periods, and the essential and non-essential functions (i.e., disclosing the types of manual handling and positional requirements and the equipment/tools that will be required to use to complete a job task).
2. Employment Screenings
Employment screenings evaluate new hires to determine if they have any impairments that prevent them from safely performing the essential job functions outlined in the respective job description. This screening occurs after the employment offer but before an employee's first day at work. All pre-employment screenings in the United States must be compliant with both the Americans with Disabilities Act (ADA) and the Equal Employment Opportunity Commission (EEOC) and relate only to the essential functions of the job in question. When utilizing PDAs and employment screenings for new hires, ensure that standardized job descriptions and their essential functions are clear and accessible in a database. Then, after the offer letter has been issued, employers should utilize a "Fit-for-Duty" program to administer the screening and use the original PDA to analyze the results.
3. Return-to-Work
A formal Return-to-Work program can help decrease the amount of time an injured employee is away from the job. It helps ensure that an injury does not worsen due to physical labor, and it establishes modified work duties to get an employee back in the workplace with minimal injury risk. By having a PDA that specifically outlines the duties of the job, the employer and employee can work together to identify areas where tasks could cause additional injuries and identify areas of jobs that may be performed with restrictions.
4. Modifications and Accommodations
Job modifications and/or accommodations allow an employer to identify tasks within the job description where feasible modifications can be developed and implemented to reduce injury risks. If an employee presents a medical restriction, a PDA allows for accommodations to the essential functions of their job to further minimize MSD risks. This ensures the employee and employer are clear on safe and unsafe job functions. A key thing to know – when a job description is altered and an essential function is modified, the change is only temporary, and the task continues to be an essential part of the job description.
5. PDAs, JSAs, and MSD Risk Assessments
These are three different, yet complimentary risk assessment methods which, when used together, offer a comprehensive view of job risks that can inform a robust injury prevention program. These methods are similar in that they require observation, measurement, and documentation.
For more information and related resources, watch the on-demand webinar now.
VelocityEHS Can Help!
With an extensive Digital Job Profile database containing thousands of job titles and corresponding PDA templates pre-filled with industry standard job profile data, the PDA capabilities of the VelocityEHS Health Solution make it easier than ever to accurately administer pre-employment screenings and job placements. Features include:
Digital Job Profiles: The detailed job profile feature helps employers digitize and streamline the PDA process by providing standardized PDA templates that are prefilled with industry standard data. This saves time, improves accuracy, reduces training time, and allows EHS professionals to focus on implementing changes that maximize results for their business.
Return to Work Profiles: The Return to Work profiles feature includes integration between Return to Work profiles and the Job Profile database. This ensures accurate and consistent processes and documentation, while reducing injury claim costs and lost productivity due to the time taken to return an injured employee to the workforce.
Automated Job Match Analysis: The Automated Job Match Analysis leverages integration with the Job Profile database to automate job matching for both full and modified duty jobs, saving time spent in manual processes and improving accuracy of data.
Ready to see how VelocityEHS can give you best-in-class PDA capabilities to help keep your workers healthy and productive, request a demo today.